Please read the comments from our alumni. They have all come from different walks of life and they have all have had different challenges to face. We always find alumni clients have various expectations for treatment which we listen to and then try to make improvements to our facilities and treatment. Check out the reviews as they share their thoughts on our facilities and their experiences attending them. All the reviews are verified but full names are removed for confidentiality.
Your contact details are optional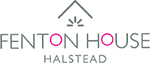 This has been amazing, I can't say that enough. Fenton House has given me the time I needed, and I'm s grateful that I made time. I grabbed the experience at Fenton when I left Sanctuary Lodge to get an idea of how it feels to dip my toe in the water of life. I would recommend this to anytime and don't fall short of your recovery and prioritise other people above you! Be selfish and heal yourself. Just do it. Leaving today is going to still be a challenge as within Sanctuary Lodge and Fenton House I have connected and felt so at home with the people. The staff and the people with the same illness. I've not been judged. Although I now have the tools to work through this in life.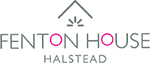 This place has changed my life for the better, I will always remember the skills I've learnt here that have given me a kick start for the rest of my life. It was a blessing in disguise to come here and to complete the program. Every staff memeber I've met have been very approachable and kind, I've felt safe in this environment. I would highly recommend this to anyone who is suffering with addiction on any scale.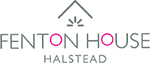 Fenton House is something I would recommend to anyone having completed 28 days in sanctuary. It brings back a sense of normality, and responsibility. It's a beautiful calm house, it has an awesome aura around it, and really strengthens the "next step" sense of recovery.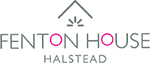 On arriving at Fenton, I felt a sense of warmth, the house has lovely woods at the back and it really is peaceful. Fenton gives you a sense of independence and still involving you with the programme at Sanctuary lodge. Would definitely recommend for secondary treatment to give you a taste of society and not instutionalisd.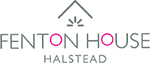 Thank you for my time at Fenton, it has provided a valuable insight into post primary recovery, cementing that recovery is on going and that revisiting the steps and process is vital for a healthy and sustained recovery. No one says it will be easy but the tools are there and I need to work with them.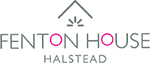 Beautiful location, surrounded by nature A brilliant place to get used to a bit of freedom but still have some structure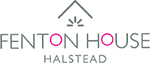 Fenton House is a fantastic stepping stone to stepping back into "real life" after addiction treatment. Helps you check back into reality providing a healthy balance of freedom and therapy. Thank you all the therapists and staff at Sanctuary Lodge/Fenton House for everything. Will miss you all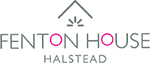 Loved Fenton House! Really helped me, I did 4 weeks here, it helped get back into life, it was a lovely house and would recommend it to anyone who wants to carry on treatment. Can't thank the staff enough for helping me.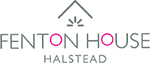 An excellent secondary care house with brilliant Theraputic support. Very happy with the service received and I am looking forward to a clean and sober life in recovery.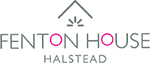 Fantastic Treatment Centre. I have gained so much from the help and guidance of the therapy team.