Ecstasy (MDMA) rehab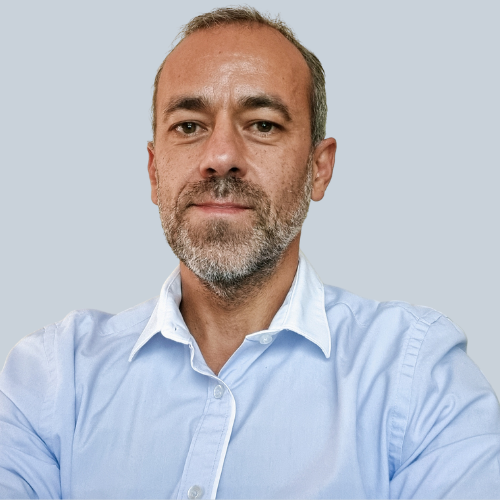 Last Updated:
October 10th, 2023
Ecstasy is one of the most popular drugs in the UK and has been for many years. As the numbers of usage continue to climb, however, so do the devastating and often fatal effects. If ecstasy is ruining your health, causing your relationships to break down, or affecting your work, there is help available – ecstasy rehab and addiction treatment can help you to turn your life around.
On this page, we will discuss the benefits of ecstasy rehab, what you can expect from ecstasy rehab, and the ecstasy addiction treatments available to you.
Do I need ecstasy rehab?
You may be wondering if ecstasy rehab is necessary – perhaps you have not been taking ecstasy for a long time, maybe you can still function in the workplace, or you might consider your ecstasy use as "just a bit of fun". The reality is that ecstasy abuse can have serious consequences, and the sooner you start treatment, the easier your recovery will be.
Take our quick quiz to find out if ecstasy rehab is the right decision for you:
Have friends or family members expressed concerns about your ecstasy use or suggested ecstasy rehab to you?

Have you tried and failed to stop taking ecstasy?

Have you ever missed work or lost a job as a result of your ecstasy use?

Do you mostly surround yourself with friends who use ecstasy?

Have you noticed ecstasy having an impact on your health?

Do you experience increasingly worse "comedowns" after using ecstasy?

Do you experience muscle and joint pains, especially in the jaw?

Have you noticed yourself needing higher doses of ecstasy over time?

Do you find yourself thinking about or obsessing over ecstasy?

Have you ever borrowed money or stolen something in order to pay for ecstasy?

Does procuring ecstasy take priority over paying rent and bills?

Do you need ecstasy just to feel "normal" or happy?

Do you continue taking ecstasy despite knowing the detrimental effects it is having?
If you have answered yes to any of these questions, or if ecstasy is negatively impacting your life in any other way, ecstasy rehab can help you. If you find you are taking ecstasy regularly, or know someone who is, ecstasy rehab treatment is the best way to overcome your addiction and take control of cravings. Don't wait until it is too late – it is never too early to start ecstasy addiction treatment.
The stages of ecstasy rehab
There are two stages of rehab – the first stage being ecstasy detox. During this phase, your body will rid itself of harmful toxins and substances. While detox is an important part of recovery, on its own, it won't help you achieve and maintain sobriety. The route to recovery involves psychological treatment as well.
During the second stage of ecstasy rehab you will take part in behavioural and holistic therapies, helping you to regain psychological balance and teaching you relapse prevention techniques. You will delve into the causes of your drug abuse and learn how to cope with any stress or triggers that may arise in the future. This is arguably the most important aspect of your recovery – it will give you a better understanding of yourself and offer lessons you can take forward into your daily life.
Our team of experts can also help with co-occurring mental health issues that may have led to your ecstasy abuse, for example, anxiety, depression, PTSD, and others. At UKAT, we aim to treat every aspect of your addiction in a holistic and comprehensive manner.
Whilst everyone's journey is different, a twenty-eight-day programme is usually recommended in order for you to break old cycles and form healthy habits.
What can I expect from ecstasy rehab?
UKAT provides a safe and nurturing environment for all of our clients. You will be welcomed into a non-judgmental space, surrounded by others in similar circumstances. All of our staff have had experience with addiction and can offer you vast amounts of knowledge, empathy, and expertise.
Your days will be planned and structured during your time in ecstasy rehab. Providing this structure ensures our patients feel stable and is proven to reduce the chances of relapse. Your days will feel purposeful and busy, and this in turn helps you to create a productive life after ecstasy rehab.
You may take part in other holistic treatments, such as acupuncture, massage, yoga, meditation, art and music therapy, and nutritional therapy, amongst others.
The benefits of ecstasy rehab
Private treatment facilities like UKAT offer unparalleled services that tackle both the physical and psychological areas of ecstasy addiction. This comprehensive care means that you have a greater chance of reaching and maintaining a life of sobriety. Throughout ecstasy rehab and after, you will notice a wealth of benefits, including:
Opportunity to break harmful cycles

Ability to build new, healthy habits

Knowledge of your triggers

Ability to employ healthy coping mechanisms

Confidence in establishing boundaries

Better sense of self
Improved overall health and wellbeing

Improved self-esteem

Ability to find joy in other activities and hobbies

Ability to rebuild relationships

Ability to focus on work or studies
Not only will you feel physically and mentally stronger, but you will also have a sense of achievement after completing ecstasy rehab knowing you can take on any other challenge that comes your way.
Ecstasy rehab success rates
It is important to note that ecstasy rehab does not work for anyone who is not ready and willing to make a change. Ecstasy rehab gives you the tools you need to overcome ecstasy use, but maintaining long-term sobriety requires effort and dedication from the user themselves.
There are a number of different factors that can affect the success of an individual, including their dedication to the programme, whether they complete the entire programme, and whether they take part in aftercare.
The potential for relapse is sadly always present, but this should never be viewed as a failure, no matter how disheartened you feel. Relapse is a part of recovery – use it as an educational tool to learn and grow from as you continue your journey.
Next steps
Completing ecstasy rehab does not equate to a full recovery. The challenge really begins once you walk out of our doors and put the tools we've taught you into action. It is important to have an aftercare plan in place; this may involve joining local support groups, establishing boundaries, and employing relapse prevention techniques.
Recovery is sadly a long-term battle that requires ongoing commitment and determination. It is therefore important to choose the right treatment plan and guarantee better chances of success. If you think that ecstasy rehab is the right decision for you and would like to talk to a member of our team, call us today.
Frequently asked questions
How long does ecstasy rehab take?
Treatment plans
may vary depending on the severity of your drug abuse and your own personal needs, but typically we recommend a
twenty-eight-day rehab programme
. This allows you to fully establish new habits and gives you a better chance of success.
Where can I find ecstasy rehab programmes?
UKAT has a number of
rehab treatment centres nationwide
, all with a wealth of expertise in ecstasy addiction treatment. Contact us today on
0808 258 0864
to find your nearest clinic.
Are there any risks regarding ecstasy rehab?
There are always risks involved with any drug detox and rehabilitation. However, taking part in an inpatient programme under the supervision of medical professionals minimises risks and ensures a comfortable, safe, and most importantly, successful experience.
What is the success rate for ecstasy rehab?
It is a common misconception that completing ecstasy rehab means the individual is "cured". Recovery is, in fact, a lifelong journey that can include both ups and downs. Ecstasy rehab is successful in providing the tools needed to improve many aspects of your life and teaches lessons you can take forward as you continue your recovery.
How do I know if I need ecstasy rehab?
Perhaps your ecstasy use is causing problems with your health, relationships, finances, or employment. If so, ecstasy rehab is the right decision for you. If you are finding yourself unable to cut back, or continue taking ecstasy regardless of the negative consequences it is causing then it is time to seek professional help.