Crack cocaine addiction treatment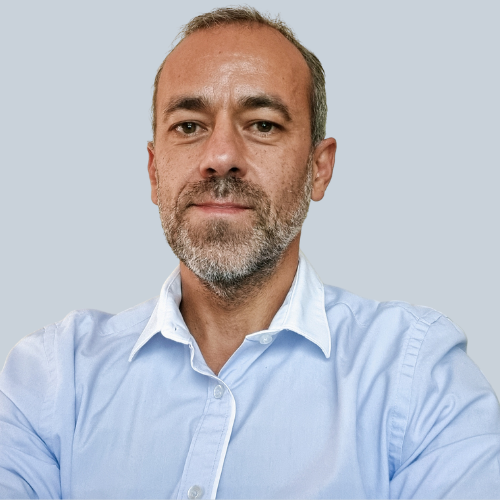 Last Updated:
October 10th, 2023
Each year, the UK sees a number of people entering crack cocaine rehab. We know abuse of this drug can seriously impede your quality of life so crack rehab is essential for anyone wanting to relinquish their crack addiction for good. If you are ready to embark on recovery, attending crack rehab is essential; you will be given a chance to cleanse all traces of crack cocaine from your body via a supervised crack detox, followed by extensive therapy treatments. This is, without a doubt, the best avenue to take if you want to overcome a dependency to crack cocaine. Let's take a thorough look at the treatment options for crack cocaine and why attending crack rehab is vital.
What is crack cocaine rehab?
While residing in a crack cocaine treatment centre, you will be given the opportunity to seek physical and mental restoration in a comfortable and safe atmosphere. In conjunction with this, clients receive various forms of cognitive, talking and creative therapies to ensure they get the tools they need to recover successfully.
Do I need to go to crack cocaine rehab?
If you are wondering whether or not attending crack cocaine rehab is for you, read the following statements and see if any resonate with you. If they do, it may indicate that you need professional treatment for crack cocaine dependence.
You consider crack cocaine an everyday necessity.

You are constantly occupied with obtaining the next fix of crack.

You have ignored your physical appearance and personal hygiene since using crack cocaine.

You try to hide your crack abuse from friends, housemates, and family.

You avoid social interactions, previous hobbies, and relationships since using crack cocaine.

You have neglected your job or responsibilities since using crack cocaine.

You have tried to quit crack but have felt powerless to stop.
What rehab options are available for crack cocaine?
There are a variety of treatments you can take to help you overcome a crack cocaine dependency. Some rehabilitation clinics offer an in-patient or out-patient method of treatment. We strongly advise clients to opt for an in-patient course. This has many significant advantages such as:
You will get 24-hour support during your detox ( to prevent relapse).

You will be in a new environment- away from any temptations or triggers.

Your meals and living space are taken care of – so you can focus solely on your recovery.
Furthermore, some rehabilitation clinics provide seven-day treatment, fourteen-day treatment or twenty-eight-day treatment programmes. We understand you may be tempted to opt for a shorter course, but from our experience, patients have a better chance of long-term recovery if they stay for twenty-eight days. Ultimately, this gives them enough time to receive fully integrated crack cocaine treatment.
What rehab options are available for crack cocaine?
UKAT's rehabilitation centres offer clients the chance to overcome crack dependency in a professional environment, under the guidance of medical experts. During and after your crack cocaine detox, you will be offered numerous holistic treatments to help you understand why your addiction started and learn the best coping mechanisms to avoid relapse in future. We have a wide range of therapy modules to offer, such as:
Group therapy

Yoga and meditation

One-to-one therapy

Family intervention therapies
How can therapy help me recover from a reliance to crack cocaine?
Rehab usually offers various therapies and holistic treatments to treat crack cocaine dependence; our advice is to try them all. Have an open mind and dive into all therapies available; our understanding is that there will be something that strikes a chord with you personally, and you are likely to discover a new approach that ignites a spark of hope inside you and thus give you the strength to continue onto the road of long-lasting recovery.
For example, the 12- step programme is one of the treatments provided for overcoming crack. There many misconceptions surrounding the 12-step programme. One common misinterpretation is that it is created upon a spiritual belief. This is incorrect; it refers to the concept that recovering addicts can access a source that is stronger than substance abuse. This can be anything that resonates with you, be it spiritual, physical or even a person. The 12-step consensus is that you are inspired to search deep within yourself, accessing your inner strength and allowing it to encourage you further toward crack cocaine recovery.
Aftercare
Life can be bumpy, and we understand that relapse can happen. It's not uncommon to experience crack cocaine cravings even years after recovery. Therefore, we are committed to helping you stay drug-free by offering free aftercare for one year to recovering clients.
We want your family to recover too
An addiction to crack cocaine doesn't just affect you; it spreads out to everyone who cares about and loves you. Watching a loved one succumb to a crack cocaine dependency can be heart breaking. Relationships were likely tested beyond their limits. We want to help you all recover from the trauma you may have felt. Our specialist therapist will be able to guide addicts and their loved ones through therapy to help them understand and emphasise each other. This is done through our family support programme.
Is crack cocaine rehab necessary?
To gain the best possible chance at recovery, clients need to receive a comprehensive crack cocaine treatment that encompasses physical, mental, and emotional well-being. Ceasing crack cocaine use can bring about numerous uncomfortable withdrawal symptoms that can be immensely tough to cope with on your own. This is why it is vital to allow medical professionals to assist you in detox with as little difficulty as possible. Furthermore, crack cocaine rehab doesn't just treat 'addiction'. It treats all the underlying reasons behind the dependency. Expert psychologists will be able to decipher what triggered your crack abuse, and they will help you address the problems you may be suffering from below the surface. This is done without judgement and in a safe and secure setting. In addition, you will be surrounded by others who have had a similar experience. This shared empathy and knowledge builds powerful energy you can draw upon to help you progress toward your recovery.
Do people make a full recovery at crack rehab?
"I developed an addiction to crack after my brother died. I knew I had to go to rehab else I would either die or be locked up. The 12-step programme saved my life, and the fact that the therapists had been through addiction helped me trust them immensely."
-Daniel
It's essential to establish that crack cocaine rehab doesn't offer a straightforward solution; recovery is a life-long process. It's something that clients will always need to work on and sometimes we may experience tough days where temptations and triggers strike. However, crack rehab gives you indispensable tools available to you throughout your life. These tools will help you learn how to navigate rough times so you can resist temptations and cope with potential triggers. From our experience, we know crack rehab has saved lives; we have seen people enter our centres in despair, but we watch them leave with hope in their hearts. Often, this hope grows stronger as they return home; they can rebuild their lives and relinquish crack cocaine for good.
Want to know more about crack addiction treatment?
UKAT's CQC-rated clinics are the ideal setting for you to recover from crack cocaine abuse. Clients will receive specialist treatment under the guidance of professionals. What's more, you'll receive a holistic approach to recovery, as various forms of therapy are offered to give you the best chance at recovery. If you're thinking about attending rehab for crack treatment, you can give us a call or a chat now. One of our support staff will be there to answer any questions you may be having and soothe any concerns you may have.
Frequently asked questions
How can I persuade my loved one to attend crack cocaine rehab?
The decision to attend crack addiction treatment is down to the addict alone. We can't force people to attend any
rehab programme
and we only accept admissions to those who want to recover. We advise you to go at their own pace and let them know you are there for them and are supportive of them receiving treatment. Once you gain their trust, they may start to open-up to you further.
Is crack cocaine rehab expensive?
Our
admissions
team can go over your treatment programme and discuss the finances with you. We advise you to consider how much you currently spend on crack and then compare that number to the
cost of rehab treatment
. Not surprisingly, you may find that your recovery could cost much less than your existing dependency in the months and years to come.
Can I have crack addiction treatment in an NHS facility?
The
NHS rehab programmes
don't provide crack cocaine addiction treatment but it can help to fund crack cocaine treatment and it is an avenue to explore. However, the waiting lists can be extensively long and the process isn't always straightforward, which could deter you from recovering, and the longer you are deterred, the more danger you are in. Therefore, seeking
private treatment
will result in your getting the immediate care you need.