Physical health therapy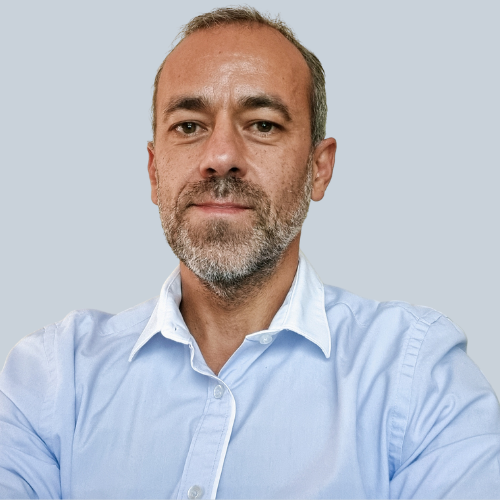 Last Updated:
July 14th, 2023
Whilst addiction can negatively impact your mental health, it often affects physical health too. At UKAT, we deliver a holistic therapy programme to treat both the mental and physical aspects of addiction. So, physical health therapy is a very important part of our rehab treatment programmes. Read on to learn more about physical health therapy, how it is used for addiction treatment and how you can keep developing your physical health after rehab.
What is physical health therapy?
Sadly, we often find that clients experience a deterioration in their physical health as a result of their addiction. Physical health therapy is a holistic therapy that aims to treat your body and mind. The medical teams at our UKAT clinics deliver by monitoring your vital signs and coaching you in healthy eating and exercise.
This treatment can significantly improve your physical well-being in the short term. Moreover, physical health therapy teaches you how to maintain your health in the long term after you complete your addiction rehab programme at one of our residential centres.
Treating addiction with physical health therapy
There have been many scientific studies into the use of physical health therapy as a treatment for addiction over the years. These studies reveal that forming new healthy eating and exercise habits can help clients by improving their confidence, discipline and self-esteem as well as their physical well-being. However, not all addiction treatment groups include physical health therapy as a part of their rehabilitation programmes.
Unfortunately, addictive substances and behaviours alike can weaken your body over time. Drug addiction and alcohol abuse can damage your immune system, leaving you susceptible to illnesses and causing dangerous weight loss. Eating disorders and behavioural addictions such as gambling addiction, gaming addiction and porn addiction might cause you to neglect healthy eating and exercise.
This is why we believe that physical health therapy is such a valuable tool for addiction treatment. Our dedicated and empathetic staff will provide constant support as physical health therapy starts to improve your:
Physical health
While exercise can provide a distraction from recovery if not managed healthily, improving your diet and exercise routine will help build up your strength and stamina. If you join a substance abuse programme at one of our UKAT rehab clinics, you will undergo medical detox.
Detox
can leave your body feeling delicate, which is why it is so important to engage in physical health therapy throughout the rest of your treatment programme in the form of yoga and meditation.
Mental health
Medical research
has proven that exercise can also improve your mental health. Physical activity can release endorphins in your brain, which are hormones that boost your mood and relieve stress. Additionally, physical activity can give you a healthy outlet for any negative feelings you may have. Therefore, our therapists believe that treating physical health alongside mental health gives clients the best chance of making a full, long-term recovery from addiction.
Social well-being
Even if you are not a particularly active or sporty person, physical health therapy can introduce you to exercises and sports that you had not tried before. You may find that you enjoy an exercise such as yoga helps you bond with other clients and you might want to keep it up when you go home. You can keep in touch and stay active with your peers after rehab through our
Alumni programme
.
Physical health therapy at rehab
We offer physical health therapy at our eight inpatient rehabilitation centres around England. This therapy serves as an important component of our rehab programme, which is delivered alongside detox, the 12-step programme, and psychological and holistic therapies. Our team members provide balanced rehab programmes for clients by assessing their individual needs and pre-existing health conditions before they enter treatment.
Continuing our holistic approach to addiction treatment, our physical health therapy focuses on all facets of your physical well-being. We split physical health therapy into three key sections:
Healthy eating…
The kitchens in our rehabilitation centres provide nutritious meals throughout the day to improve your diet and mental health.
Healthy body…
Here at UKAT, we integrate scheduled exercise into our physical health therapy. We encourage clients to participate in exercises and sports to keep their minds focused whilst building up their strength.
Healthy mind…
Lastly, our physical health therapy teaches clients how to make healthy decisions regarding their physical well-being. This includes tackling some of the symptoms of withdrawal and cravings, such as insomnia, headaches and nausea. Our therapists can advise clients on how to practice good sleep hygiene and access treatment for physical health ailments through their local GP.
Keeping healthy after addiction rehab
Maintaining the healthy lifestyle you have learnt during physical health therapy can play a vital role in relapse prevention. If you continue to build your strength up through exercise and a healthy diet, you are less likely to fall back into addiction after you leave rehab.
When you abuse drugs and alcohol or engage in addictive behaviours, your brain releases the mood-enhancing dopamine hormone. Meanwhile, regular exercise releases endorphins, which can help you manage your cravings for an addictive substance or behaviour. Physical activity can combat cravings by releasing mood-enhancing hormones in a positive and healthy manner. Therefore, you will no longer feel as if your addiction is the only thing that can make you feel happy.
Of course, physical health therapy in rehab alone is not always enough to prevent a relapse. That is why we offer continued support through our one year's free aftercare programme. You will be invited to attend regular group therapy sessions so that you can stay connected with your peers and addiction support workers. These sessions will help you to stay on track and to cope with any difficult times during your recovery journey.
Frequently asked questions
Why is physical health important in addiction recovery?
Your physical health is very important to addiction recovery as it offers you a new way to cope with your cravings. Regular exercise and a balanced diet will give your body the strength it needs to fight off any illnesses which may cause you to relapse. Also, physical activity produces mood-enhancing hormones that can help you to become happier and healthier without the need for an addictive substance or behaviour.
What if I have mobility issues?
When you enter rehab, our medical team will conduct an individual assessment so that they can get to know you and your boundaries. If you have mobility issues which will hinder your ability to exercise, you can still participate in physical health therapy by learning about the importance of a healthy diet, good sleep hygiene and scheduling GP visits for health ailments.
How does UKAT use physical health therapy for addiction recovery?
UKAT uses physical health therapy to help you improve your physical, mental and social health. We coach our clients in diet and nutrition, exercise and healthy decision-making. Clients can use these practical skills to stay focused on their recovery after rehab and to avoid relapsing into addiction.