Drug rehabilitation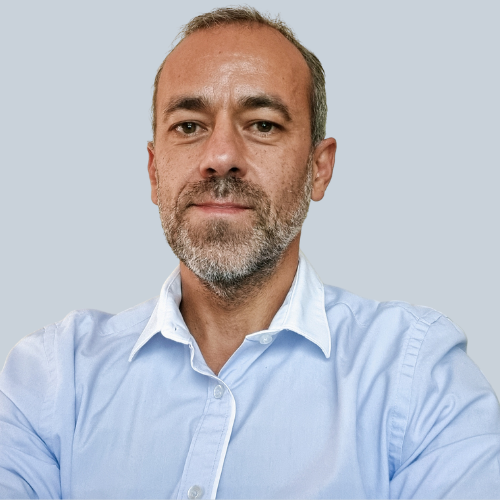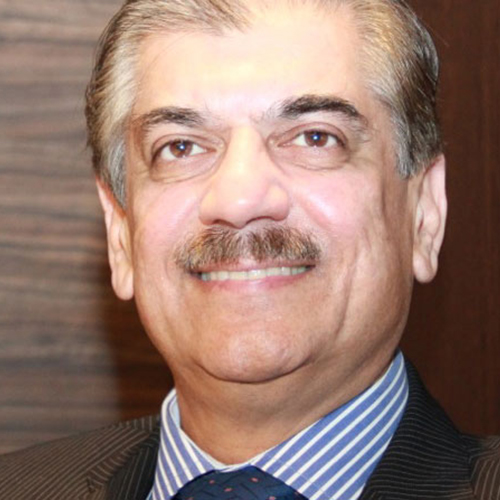 Last Updated:
August 8th, 2023
Drug rehab is the best place to seek treatment and start a new life free of drugs. Being in the grip of addiction can be a lonely place but rehab provides a supportive community that will help you on your journey to recovery. With many different rehab options available in the UK, it can be hard to know which one is the best for you.
To help you make the right choice, this page will tell you everything you need to know about drug rehab, including the different types of treatment available, what a typical day in a UKAT rehab looks like and tell-tale signs that you or a loved one need drug treatment.
Amphetamine rehab treatment
Find out more about how amphetamine rehab works, learning about some of the treatments available to overcome this affliction and begin on the road towards recovery.
Ketamine rehab treatment
Click here to learn more about ketamine rehab, as well as how to choose the best course of treatment, either for yourself or a loved one.
Why is drug rehab important?
Drug addiction is an ever-present problem in the UK that affects people from every walk of life, so it is crucial that everyone who is suffering has access to effective treatment. Entering drug rehab is the best way to get help because it will provide you with professional care and guidance in an environment designed to facilitate recovery.
At drug rehab, you will have access to highly experienced medical care 24/7, as well as participating in a variety of addiction therapies through which you can come to understand the nature and underlying causes of your condition. Rehab will also give you the opportunity to connect with other people on the same journey as yourself. This connection is one of the most powerful weapons in your arsenal because it stops you from becoming isolated and having to deal with your condition on your own. As our client Simon explained:
"Addiction has a stigma attached so you go into denial and learn how to hide things because you are afraid to open up. But rehab makes you realise that communication is the starting point of recovery and that nobody thinks you are a terrible person. Once you get over the fear of opening up, you can start your recovery journey."
Drug rehab treatment options
When it comes to drug rehab, you will have the option of an inpatient or outpatient programme.
Inpatient drug rehab programmes offer a comprehensive and intensive schedule in a distraction-free environment. They usually run for around six to eight weeks, and during this time, you will live in a therapeutic environment with other people in recovery. Although this may seem like an intensive, time-consuming approach, it is often the best way to get better because you will be completely immersed in your treatment. You will learn to identify your underlying triggers as well as alternative coping strategies for the future.
Outpatient programmes are different in that they are much less intensive. If you choose outpatient drug rehab, you won't stay in the clinic but will just attend regular counselling and therapy sessions instead. While this approach will enable you to live at home and take care of your other responsibilities, it does not provide the immersive recovery environment that is often so crucial for recovery. You will still have access to drugs and will be exposed to all of your normal triggers.
What does drug rehab in a UKAT treatment centre involve?
At UKAT, we have a number of private inpatient clinics operating in various areas of the country. Our clinics provide the highest standards of treatment and accommodation and are regulated by the Care Quality Commission.
Our drug treatment programmes have three equally important stages: detoxification , therapy and aftercare. The first stage will cleanse your body of drugs so that you can concentrate on therapy with a clear head.
UKAT utilises a mixture of group and individual therapy, as well as a range of interactive activities, such as yoga, Cognitive Behavioural Therapy (CBT) and movement sessions in the therapy stage. These expose you to different ways of centring yourself and allow you to express any feelings openly. Connection is at the heart of recovery, so we've prepared group treatment sessions and comfortable communal areas to share the experience with others going through the same journey.
During your counselling, you will learn about the twelve steps of recovery and different defence mechanisms. You will be guided through the healing process as part of the UKAT community, where everybody works together to create a safe space for recovery.
After your treatment programme is complete and you leave the rehab centre, you will then begin the aftercare stage of your treatment. This is when you are transitioning back into everyday life. This stage can be very difficult because you are exposed to your previous triggers and will have access to drugs again.
UKAT offers an extensive aftercare programme to help you adjust back into a post-rehab routine. We provide weekly group therapy sessions for up to a year after your programme is complete, and you will also be invited to become part of our Alumni community. This is a life-long supportive network that brings everyone in recovery together through group activities, phone calls, days out and online interaction, so you can stay connected to peers, support each other through recovery and celebrate your successes.
What to expect from drug rehab
The days in drug rehab are very structured because recovery is an intensive process that aims to help clients get back into a routine. Our client Richard explains a typical day:
Morning
"In the morning, I would wake up, take my medication and then have a hot drink and chat in the garden with the other residents. After that was morning group guided meditation for fifteen minutes and then group therapy before lunch together."
Afternoon
"After lunch, there would be a recovery-specific activity such as relapse prevention, behavioural therapy, meditation walk or art therapy. We would also have one-to-one therapy twice a week and complete an ongoing piece of work like our life stories or something for our step or care programmes."
Evening
"Finally, we would have a process meeting in the evening before sitting down for dinner together. After that, we would relax, play board games or watch a movie."
Who can benefit from drug rehab?
Drug rehab can help anyone who is struggling and is ready to make a change. Rehab requires commitment and so you need to truly want to start a new life in order to dedicate yourself to the process.
If you are not sure whether you need to go to rehab, here are some questions to ask yourself:
Do you take drugs even when you don't want to?

Do you feel like you need drugs to get through the day?

Have you tried to stop using drugs but been unable to?

Do you spend a lot of time using drugs or thinking about using drugs?

Do you continue to use drugs even when it is having negative consequences on your life, such as financial problems, relationship difficulties or health issues?

Do you lie to your family or friends about your drug use?
If you answered "yes" to any of these questions, it is possible that you have a problem with drugs and it is important to seek professional help. UKAT can provide you with the treatment and support that you need to begin your road to recovery. Contact us today for more information.
How to prevent relapse after rehab
Remaining drug-free after you leave rehab is an ongoing challenge. However, alongside the defence mechanisms you will develop during therapy in rehab, you will also have the advantage of the aftercare services explained above. Between 40% and 60% of people relapse after leaving rehab but if this happens to you within three months of completing a ninety-day UKAT recovery programme, we will readmit you for thirty days for free to help bring your focus back to recovery.
What comes next?
It is important to remember that rehab is not an immediate miracle cure, it is the first step in a lifelong process. As well as participating in the UKAT Alumni programme, you may also want to consider attending other support groups such as Narcotics Anonymous. This will give you the opportunity to meet other people on their own recovery journeys so that you can provide and receive priceless support.
Support for friends and family
UKAT recognises that drugs impact more than just the individual – they can also affect those around them. To ensure that every client has the best chance of long-term recovery, we provide ongoing family support groups for loved ones. These groups will enable your loved ones to address any psychological and emotional damage they may have experienced and build a better picture of how the recovery process works. Rebuilding this foundation will provide an understanding network of people who are aware of the best ways to support you both during your stay in drug rehab and when you return home.
How to get help
If you or someone you know needs drug rehab then there is no better time than right now to seek help. Get in touch with us today and we will be able to assess your situation and advise you on the best course of action. We have a team of dedicated experts who are ready and waiting for your call.
Frequently Asked Questions
What addictions are treated at drug rehab?
Drug rehab treats a wide range of illicit and prescription drug addictions. These include cannabis addiction, ecstasy addiction, heroin addiction, cocaine addiction, opiates addiction, benzodiazepines addiction and addiction to volatile substances.
How do I pay for drug rehab?
Private rehab is paid for by the patient or family members. However, some private insurance policies will cover some or all of the
cost of rehab treatment
.
How long does drug rehab take?
The recommended length of rehab varies from person to person, but thirty days is the minimum time required to complete the first steps in a 12-step programme.
Should I choose an alcohol rehab privately owned or NHS funded?
NHS-funded alcohol rehab tends to either be: outpatient appointments (meaning you don't stay overnight and won't have access to holistic treatments) or NHS referrals to private rehabs. NHS referrals are recommended over the two, but waiting lists can be extensively long. So if you are in a position where you can afford private rehab, you should take the route. Many private alcohol clinics range from modest and affordable to more high-end
luxury rehabs
.