The UK Addiction Treatment Centre's Management Team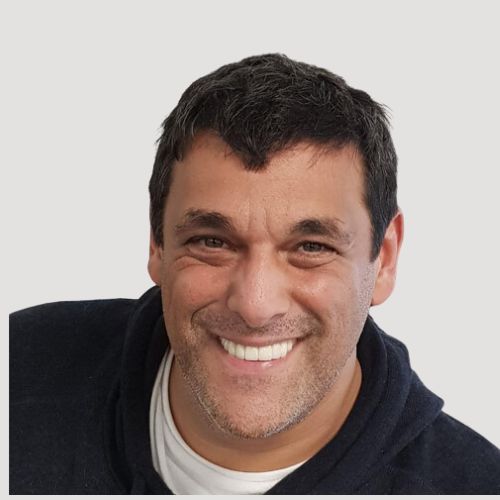 Daniel Gerrard
Managing Director
Daniel's vision for UKAT was and always will be to provide world-class treatment in comfortable and affordable facilities. He strongly believes that every person suffering from addiction should have access to the help they need.
Following over 20 years as a derivatives trader, Daniel set up a successful online marketing company servicing many PLCs in the UK.
Daniel's own experiences with addiction led him to the behavioural health field in 2009.
In 2010, he trained as a counsellor at Regent's College and the Minster Centre in London and was certified as an interventionist with The Pennsylvania Certification Board, working with families who wish to get their loved ones into treatment.
In 2010 Daniel also founded one of the largest addiction treatment directories in the UK and in 2014 became a founding shareholder and Managing Director of UKAT.
Daniel's passion and purpose are to help people start their journey to recovery from addiction.
More…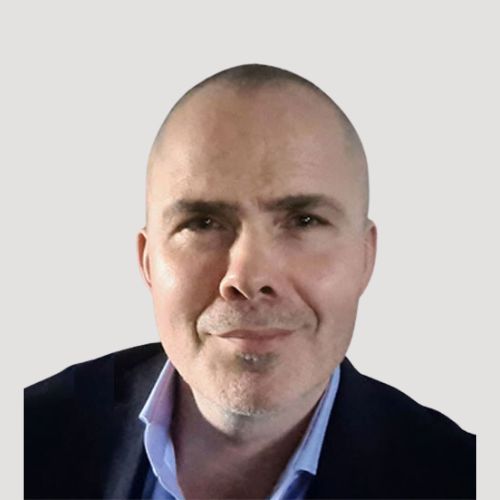 Ben Raingill
Chief Operating Officer
Having a successful career within the industry overseeing services, Ben was inspired by the ethics and the ethos of the UKAT group and joined the team in 2016.
"It is inspiring to see a company that truly puts its clients at the heart of its business"
As Group Chief Operating Officer, Ben is responsible for overseeing services and ensuring that service delivery is safe, effective and of the highest standard. Ben believes quality assurance, safety and excellence are crucial; and is committed to ensuring that every client, their family and loved ones, receive the very best of care at UKAT services. "Treatment will be individually tailored to meet the needs and goals of every client in our care; giving every client the very best start to their recovery." Ben has had 20 years operational and regulatory experience across three sectors heavily accountable under government legislation. Ben has a wealth of experience and a proven track record managing services for the treatment of addiction. Ben has been operationally responsible for various well known services for a number of years;CQC registered manager of various sites and set up a number of residential rehabs.
"I am really excited to be working alongside some remarkable people who are committed and driven towards providing the very best of care for our clients"
More…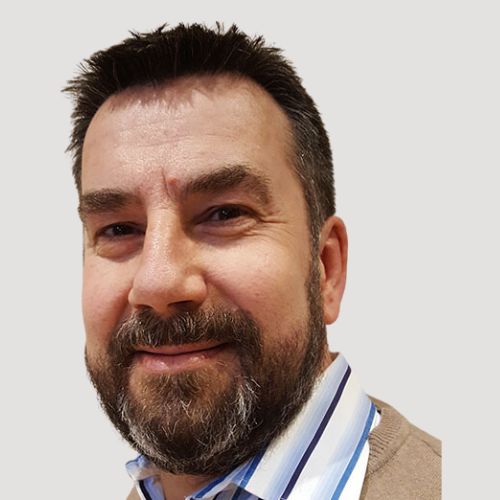 David Peacock
Head Of Performance And Compliance
David has been working in the field of mental health and addictions since 2007. In 2011 he became a senior manager and has fulfilled a number of roles since that time. Specialisms include compliance with regulatory and legal requirements, quality assurance and quality management, governance both clinical and corporate, risk management, incident management and root cause analysis, data protection, safeguarding and medicines management.
As a trained therapist David began working directly with clients. Using previous management experience David progressed meaning that he has been able to utilise his skills whilst still having a direct impact on the clients by providing safe, effective, caring, responsive and well led treatment and care. David joined the UKAT Group in 2016 when UKAT bought the organisation he was working for. Since then he has undertaken a key role in improving and developing services and treatment, and working in the senior management team. "Everyone has the ability to overcome mental health and addiction challenges with the right help and encouragement, UKAT provides a place to do this, with the right medical and therapeutic treatment in a safe and pleasing residential setting"
More…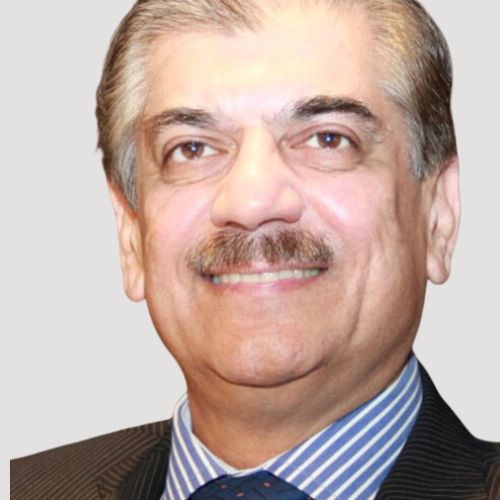 Dr. Mateen Durrani
Group Managing Psychiatrist
Dr Mateen Durrani is on the specialist register of the GMC, and is accredited as a general adult psychiatrist by the Royal College of Psychiatrists. After completing his basic training in psychiatry, he has been working as a Consultant Psychiatrist since 1995, in the NHS and the independent sector. He joined UKAT in 2014 and is the UKAT Group Medical Advisor and consultant psychiatrist at our Sanctuary Lodge treatment centre.
Dr Durrani believes that people who are alcohol or drug dependent have become neuroadapted to continuous or repeated exposure to a psychoactive substance. A manifestation of neuroadaptation is that a withdrawal syndrome may develop when substance use ceases. There are also underlying precipitating, maintaining and perpetuating factors that need to be addressed alongside detoxification for it to be successful. The primary objective of detoxification is completion of the withdrawal process with safety and comfort. This ensures that the person can cease alcohol or drug use without experiencing an uncomfortable and potentially hazardous withdrawal syndrome and enter into a therapeutic rehabilitation program, for relapse prevention.
Dr Durrani's expertise includes:
Inpatient detoxification and management of patients with drug(s) and alcohol dependence. This includes Opioids, Psycho-stimulants including Amphetamine, Crack-Cocaine, Benzodiazepine, legal highs and Cannabis.
Identification and management of medical and psychosocial problems accompanying substance misuse.
The use of drugs for preventing relapse or reducing risky behavior/harm (e.g. Methadone maintenance, anti-craving drugs Naltrexone etc.)
Management of special populations such as women, older adults, prisoners, black and ethnic minority groups.
Management of dual diagnoses in people with substance misuse, serious mental illness and common mental disorders.
For further information please contact UKAT.
More…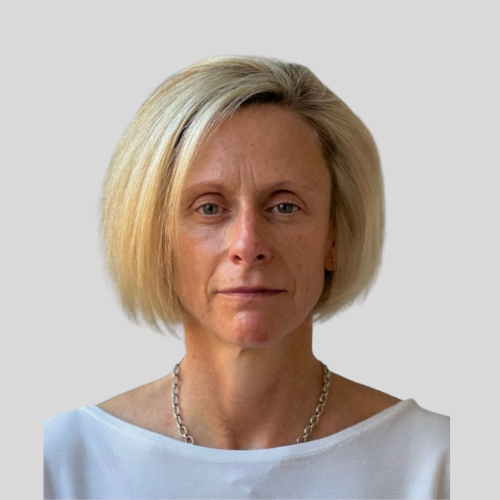 Sue Davis
Finance Director
Sue joined UKAT in 2022 as Group Financial Controller after spending 5 years in the same role for a well-known residential and supported living adult social care provider. Her appreciation of the importance of 24/7 first-class treatment delivery and the role that a company's financial department plays in this sets her apart from the rest.
Her experience spans across many pivotal departments, all responsible for the smooth running and upkeep of a business, including IT, infrastructure, and of course, finance. In her previous role, Sue oversaw the centralised financial function of the company, managing a team of Management Accountants, Credit Control, Accounts Payable and Payroll. Sue was also on the Integration Board for acquisitions and helped manage and integrate acquisitions of other care homes. It was during this time that Sue was also responsible for ensuring full GDPR compliance throughout the acquisitions and was the key liaison for all involved stakeholders, external funders and HMRC. Sue's experience as a Group Financial Controller is second to none and she has already become an integral part of the UKAT Group.
More…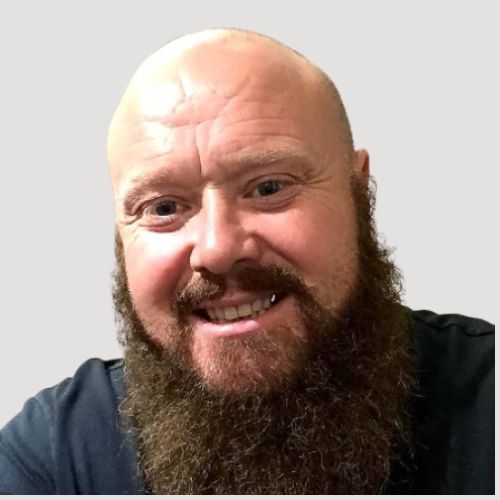 Dale Conlon
Head of Admissions
Dale has over 15 years' experience of working in field of addiction, after gaining first-hand experience of residential treatment in 2003. Dale has worked for some of the UK largest private treatment providers, also gaining vital experience in Europe and the US.
This has created a wealth of experience when it comes to guiding the families and the clients when they are at the exploratory stage of the consideration of residential treatment and/or addiction therapy.
Dale recognises the size of the task in hand with UKAT and feels that the team ethic and working standard within the admissions, alumni, and assessment departments are second to none. "We have created a family-like feel to our workspace, which is an important background when supporting others."
This was an unexpected journey as Dale had studied performing arts and English literature before attending drama school in the mid-'90s.
"It is an effortless decision to spend our days helping others and deepening our understanding further still."
More…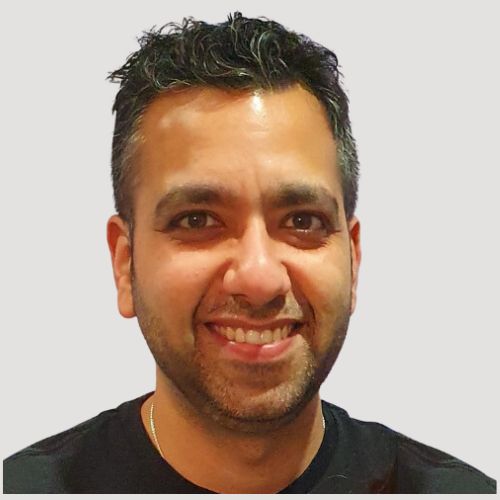 Sumit Lakhina
Head of Performance Marketing
Sumit joined UKAT in 2021 after working in the online gambling industry and seeing the impact addiction can have on families. He joined the business with a vision to raise UKAT's profile and increase the message of successful recovery across multiple platforms.
After completing a Masters in Business, he went on to lead a successful career as a performance marketing professional with over a decade of experience, including exceptional paid media, in-App marketing campaigns and advising start-ups and SMEs to build and scale up their marketing plans. Sumit is responsible for overseeing the strategic and tactical marketing direction and growth of UKAT. He is passionate about deploying first-class and innovative digital marketing strategies to build more awareness and visibility of UKAT's brand to reach the masses. He leads the Digital Marketing team, including content creation, organic and paid media strategy development and execution.
More…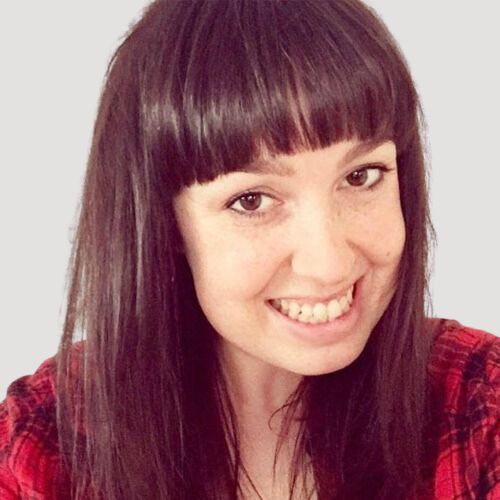 Claire Havey
Head of Communications
Claire has worked for UKAT for 5 years and in that time has been solely responsible for the plentiful and positive national, regional and trade media exposure, cementing UKAT as the addiction industry's expert voice. Her focus is to raise the awareness of positive recovery from addiction through the media and to reduce societal apprehension, stereotype and stigma around those suffering from addiction.
She is pivotal in lobbying Government and Council leaders to allocate more financial investment into statutory treatment and support services in a bid to ensure that drug and alcohol help is accessible for all. She is also responsible for UKAT's Education and Corporate affiliate programmes launched in 2020. Having worked in Marketing for over 10 years, Claire has come from a background in professional business services and has a fantastic understanding and grasp of how important strong communication strategies- both internally and externally- are for an organisation in leveraging the brand to its highest potential. Any and all media enquiries should be sent to
media@ukat.co.uk
More…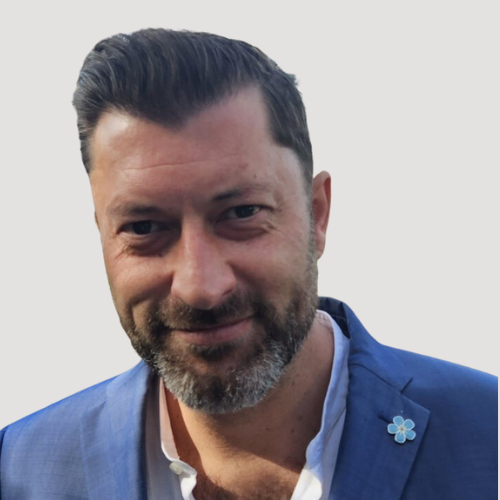 Sebastian Vidler
Head of Business Development
Sebastian Vidler is a compassionate healthcare visionary whose journey began in 2011 when he stepped into the world of private hospitals. With an unwavering commitment to enhancing the quality of life for individuals, Sebastian transitioned his focus towards later living and the transformation of person-centred care at home, delving into the realms of live-in and domiciliary care.
A relentless pursuit of knowledge and a passion for profoundly impacting the lives of those in need paved the way for Sebastian's deep exploration into the complexities of physical complex needs in healthcare. In 2023, he embarked on an inspiring journey into the heart of mental health, further solidifying his reputation as a forward-thinker in the healthcare industry. Sebastian's dedication to dementia care is remarkable, having championed this cause for over a decade. His exceptional skills and expertise have seen him collaborate with Clinical Commissioning Groups (CCGs) and eldercare consultants, culminating in creating the first-ever delirium pilot programme that seamlessly transitions patients from the hospital to their homes. His unwavering love for making a difference is what truly sets Sebastian Vidler apart. He doesn't merely view healthcare as a profession but as a calling to bring comfort, dignity, and solace to those in need. Sebastian's story is one of commitment, innovation, and heartfelt service to humanity, making him a valuable asset to the UKAT team.
More…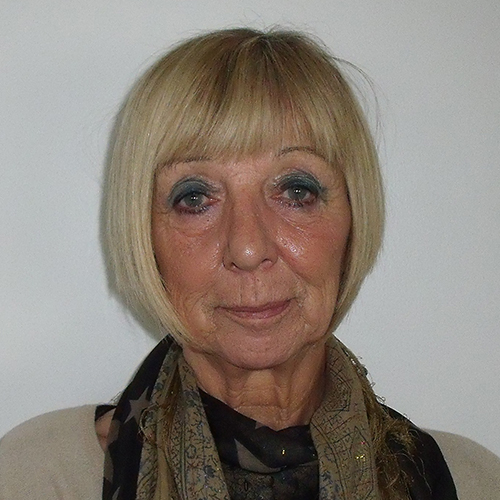 Sue Allchurch
Senior Operations Manager
Sue has more than 20 years experience in the field of addictions. In long term recovery herself she initially trained as an addictions therapist and worked in several treatment facilities including Burton Addiction Centre, The Priory and The Royal Pharmaceutical Society's treatment programme for medical professionals.
After gaining experience over a period of 7 years, of group work, one-one, care planning, aftercare, family groups and day programmes she went on to be responsible for all aspects of programme design and management. Sue was then instrumental in setting up a group of treatment centres in Yorkshire and Lincolnshire. She was responsible for project management, CQC Compliance, programme design and operational issues across all sites ensuring that all elements of the treatment process were focussed on the best possible client care.
Prior to joining UKAT Sue worked for a treatment centre in Suffolk taking responsibility for all CQC Compliance, management and supervision of senior staff and overseeing the development and continuous improvement in all aspects of client care. She was also involved in the development of a number of projects to provide work and social opportunity for those clients in secondary and tertiary care.
More…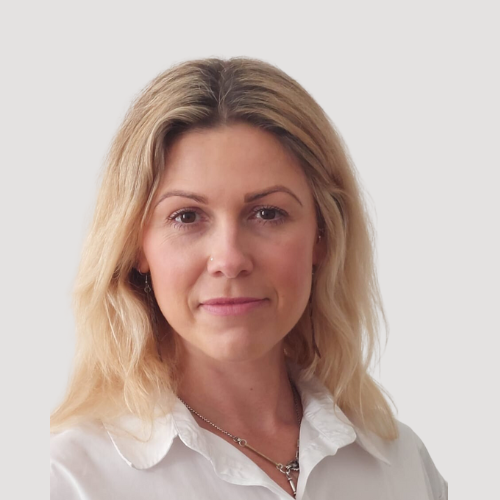 Jagoda Perzanowska - Mphil., PGDip Psych
Clinic Manager at UKAT London Clinic
Jagoda is the Clinic Manager at UKAT's new London Clinic, where she is responsible for ensuring the highest standards of client care and delivery. With a unique blend of therapeutic and entrepreneurial skills, Jagoda brings a fresh perspective to the mental health space. The UKAT London Clinic is aiming to revolutionise mental health by bringing together talking therapies with wellness through innovative outpatient programmes. Prior to working in the addiction field, Jagoda completed two degrees and a master's degree. She specialises in interpersonal group therapy. She has designed and facilitated group therapy across Prison, Probation, and Rehab settings, providing her with a deep understanding of the challenges individuals face when struggling with mental health issues.
In addition to her experience in the addiction and mental health field, Jagoda founded her own technology business and successfully delivered for a diverse range of clients. This entrepreneurial background has given her valuable management, interpersonal and compliance skills that she brings to her role as Clinic Manager. Jagoda has a real passion for new and innovative treatments and is always seeking to stay ahead of the field in the latest treatments and bespoke services. Confidentiality is of the utmost importance to Jagoda, and she works tirelessly to ensure that all client information is handled with the utmost care and professionalism. With her unique background and skillset, Jagoda is well-positioned to lead the UKAT London Clinic into the future, providing cutting-edge treatment and delivering the highest standards of client care.
More…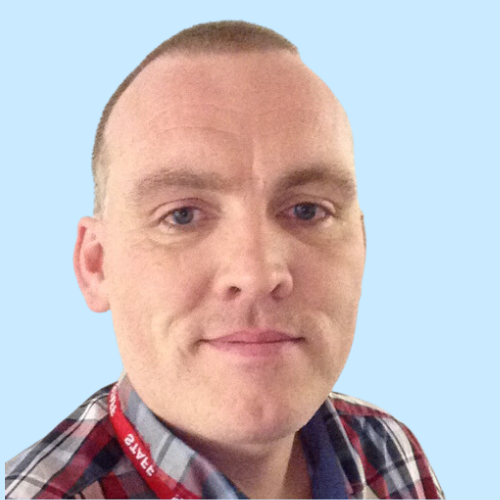 Tom Hegarty
Registered Manager Oasis Bradford
Tom has worked in the substance misuse field for 10 years in a number of different settings. Since starting work in our detox Centre in Jan 2010 he has worked his way up from Recovery Coach to the position of Centre Manager which he has now done successfully for 6 years.
Tom's previous roles have included working in a supported accommodation environment and also as a Team Leader in a Tier-3 structured day care centre. Tom is a qualified NLP practitioner and has NVQ's in Health & Social Care, Team Leading and Management as well as certificates in Counselling. He is currently pursuing further studies in Management and aims to develop his practice further through additional studies in Dual Diagnosis.
More…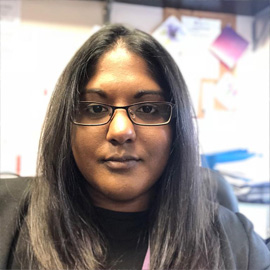 Jenna Veerapen
Senior Operations Manager
Jenna has over 15 years of experience working with challenging behaviour in the field of addiction, and other mental health conditions and delivering 12 step accredited programmes, specialising in Substance Misuse. Jenna's degree in Psychology started her on her journey working with challenging behaviour and thinking processes, within a Psychiatric unit and the Forensic Psychology department of her Majesty's Prison Service.


She continued to work for HMPs, within the substance misuse field, where she gained extensive experience and expertise working for several organisations, such as Adapt, Phoenix Futures and RAPt.
Her passion for working in the substance misuse field encouraged her to train further as an Integrative counsellor, which she has done since she qualified in 2011. She has actively worked on the foundation of service delivery and also facilitated and created mental health training which was delivered to universal staff under
Norfolk County Council
to help raise awareness of mental health and tools, to work with children and young people with complex needs.
Her experience of managing the therapy team and helping with the day to day running of
Sanctuary Lodge
has helped her progress, from therapist to Lead Therapist and Center Manager. Jenna's experience helps ensure a collaborative approach to change is achieved and joined the Operations Management Team in 2021 and continues to be committed to enabling people to grow and attain personal achievements. "A fundamental issue I have learned through personal life and my years of experience are client's issues or diagnosis are often fuelled or based on a subjective lack of understanding of their own emotions." Jenna actively believes this and it underpins her daily ethos when working within the substance misuse field.
More…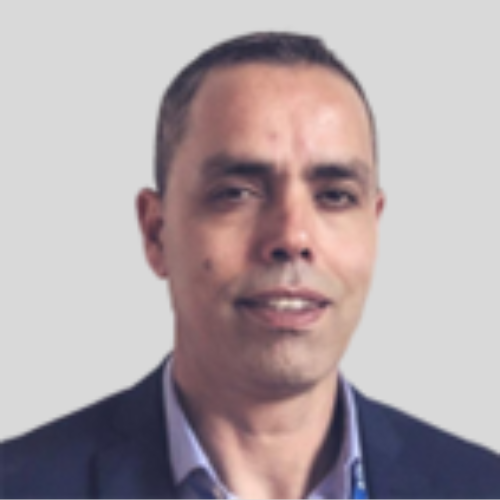 Johnny Beggache
Johnny joined UKAT as a support worker at Primrose Lodge in the summer of 2015. He has a passion for helping those with alcohol and substance misuse and has experience working with several other organisations such as local councils, churches and support agencies.
Johnny's a university graduate from the Organisation and Management course at the Institut National of Commerce, Algiers University and has a First Class Honours Degree in Mathematics (BSC in Mathematics from the London Metropolitan University) which he achieved whilst in recovery. His NVQ 3 and his NVQ 5 (QCF Management in Adult Social Care) are from City and Guilds.
His work experience includes years in the Catering and Hospitality field, leadership positions in the Landscaping and Gardening field, as well as volunteer positions in Homeless Action in Barnet. His journey changed because Johnny suffered from addiction. He's been sober for over 12 years and is now working to help those who are just starting their journey discover the right path to long-term recovery.
More…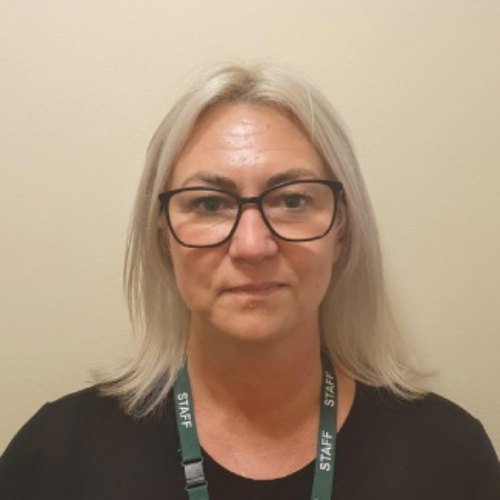 Faith Noone
CQC Registered Manager
Faith joined UKAT in November 2020 as an addiction counsellor. Her previous roles included supporting adult survivors of Modern Slavery & Human Trafficking utilising her transferable counselling skills from her Integrative Counselling Degree (BsC Hons).
Faith recently was an advocate for UKAT and appeared on BBC 1 The One Show in a piece on gaming addiction. Faith was promoted in July 2021 to Senior Counsellor. Faith works from an integrative approach and utilises various therapeutic approaches to work with her clients. Faith has now transitioned to the role of Centre Manager and is passionate about providing safe, effective care for all clients who enter the centre
More…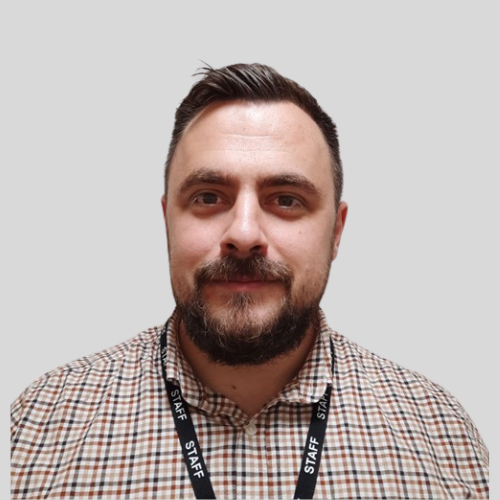 Tom Davies
Centre Manager
Tom has been working at UKAT since 2018 and is passionate about working with and helping people with behavioural addictions and substance misuse issues. The experience Tom gained working within the field of addiction treatment as both a recovery support worker and senior support worker have allowed Tom to work his way up to centre manager.
Toms previous background has been within laboratory environment working in Histopathology and Cytopathology laboratories, spending 3 years working for a private laboratory before moving into the NHS service in Oxford for a further 3 years. Tom holds a NVQ level 3 in lead adult care working Tom is in the process of completing His NVQ level 5 in leadership and management.
More…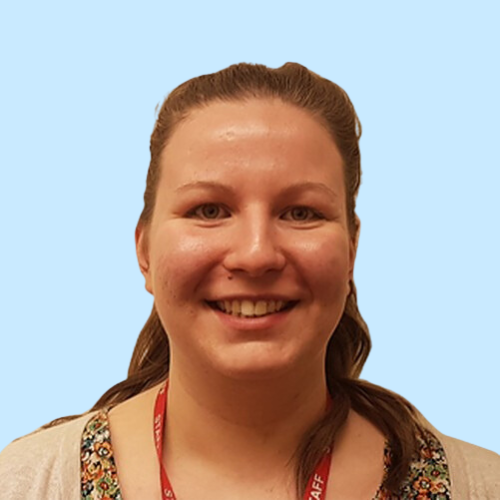 Sarah Deaville
Deputy Centre Manager
Sarah has been working in the Substance Misuse Field for over four years. Sarah started working for Oasis Recovery in December 2013 and has worked her way up from Support Worker to Recovery Coach.
Sarah qualified as a Social Worker in July 2013 which involved different placement experience including; a Learning Mentor in a Primary School, a Mental Health Support Worker in a Mental Health Hostel and a Support Worker for a Community Drug and Alcohol Team.
Sarah has also completed her ASYE in regards to her Social Work Qualification and Person Centred Counselling Training.
More…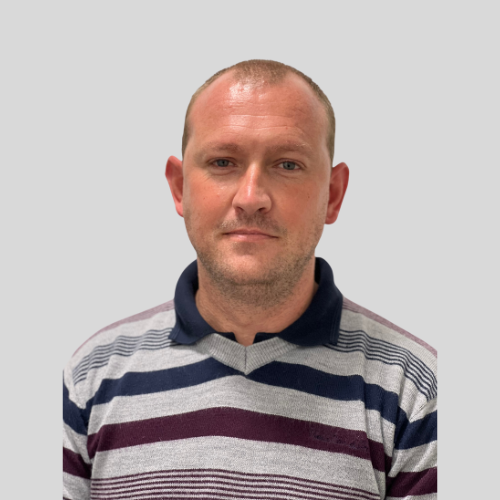 Wayne Blake
Centre Manager
Wayne joined Liberty House Clinic in October 2022 and brings around 12 years care-based / management experience ranging from Secure Mental Health Care, Learning Disabilities and Autism, Elderly care, ABI Rehabilitation. Wayne has completed a Level 5 QCF in leadership and management of health and social care, NVQ level 2 Team Leader Apprenticeship, NCFE level 2 in Understanding Dignity and Safeguarding in Adult Health and Social Care, Higher Level Apprenticeship in General Adult Social Care, extensive medication administration training and knowledge. He has recently completed a NEBOSH General Certificate in Managing Occupational Health.
Wayne is a friendly and caring person who enjoys spending time with clients, interacting and getting to know everyone to ensure they are heard and placed at the centre of our care.
More…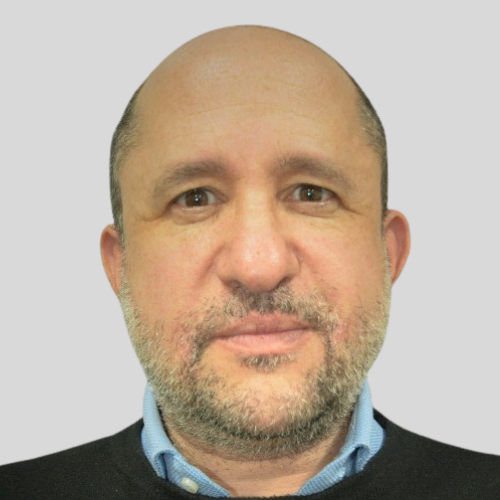 Mark Collins
Facilities Manager
Mark is a professional, enthusiastic and highly motivated individual who has a background of over 20 years as a Financial Derivatives Trader and 8 years as a Property Professional.
He is someone who thrives under pressure and able to adapt to an ever-changing landscape. Mark brings with him property knowledge and an eye for detail. A real team player, someone that is a target orientated individual who can build long term business relationships at all levels. Mark always looks to deliver a quality service and is always focused on customer satisfaction being the forefront of the business
More…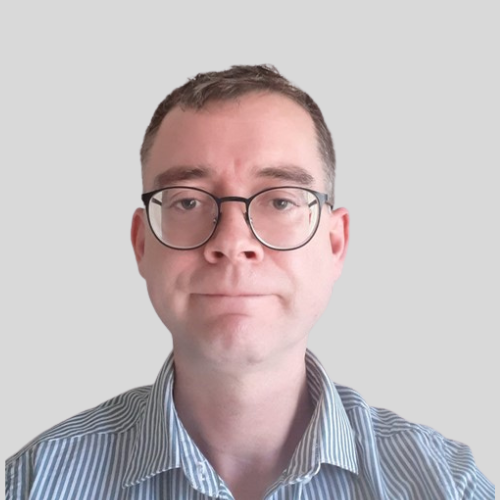 James McCarthy
Quality Assurance Manager
James is a Registered Mental Health nurse with experience working with clients with addictions and eating disorders. He progressed into the role of Director of Clinical Services for a hospital providing services to CAMH's, acute mental health and eating disorder clients.
After progressing the hospital's CQC rating from "Requires Improvement" to "Good", he moved into Quality Improvement overseeing quality initiatives for over 40+ hospitals, care homes and outpatient clinics. He is dedicated to ensuring that clients feel safe and comfortable during treatment.
More…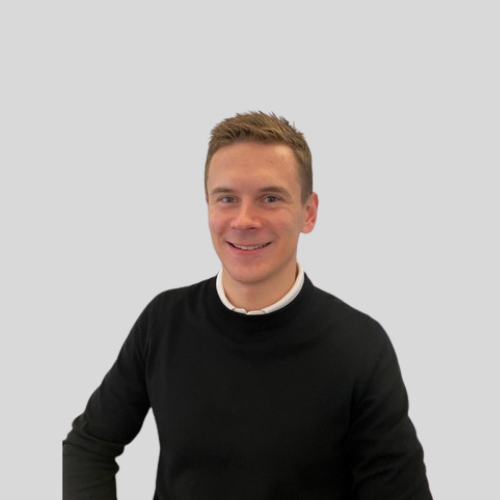 Jonny Hughes
Management Accountant
Jonny is a qualified accountant with 10 years experience in audit & accounts practice. Making his first move into industry with UKAT as management accountant, overseeing the centre's monthly management accounts, involvement in cash flow forecasting and annual budgeting process.
More…