Sleeping pills rehab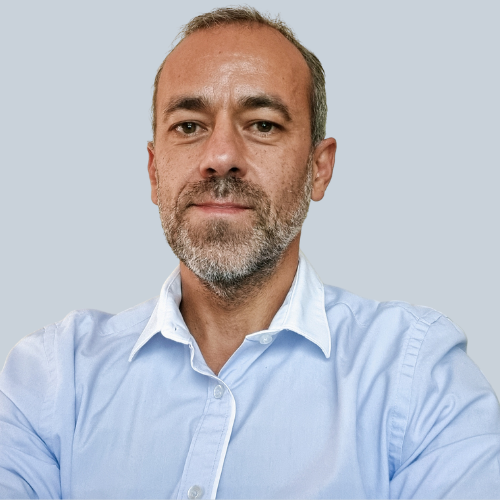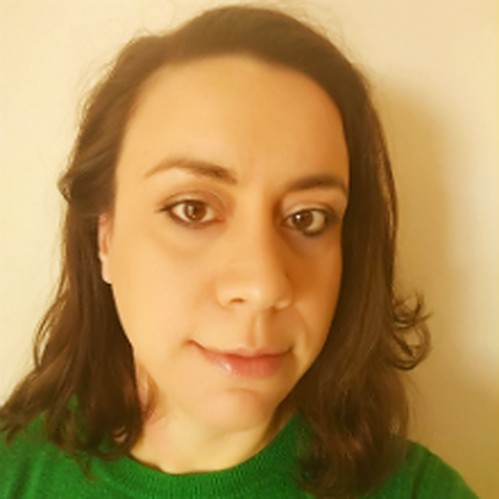 Last Updated:
October 11th, 2023
An addiction to sleeping pills (also known as hypnotics) can be a difficult condition to overcome, but with the right treatment, it is very much achievable. There are three main stages to effective recovery, which are sleeping pill detox, rehab for sleeping pills and aftercare. Sleeping pill rehab is a crucial stage because it will help you to achieve and maintain long-term sobriety. Choosing the right rehab is very important because it can make the difference between success and failure.
On this page, we will explain everything you need to know about sleeping pill rehab, from the different options available to the importance of aftercare. We will also dispel some myths about sleeping pill recovery that may be holding you back from getting the help you need.
What is sleeping pill rehab?
Sleeping pill or hypnotics rehab is a form of rehab treatment that is designed to help you overcome your addiction to sleeping pills. It involves undergoing different therapies and other recovery approaches which will enable you to explore the underlying causes of your condition and develop new coping mechanisms.
Rehab will also teach you how to live a healthy and sober life after you have finished sleeping pill treatment. This is crucial because returning to your normal life can be overwhelming and result in you relapsing.
The best rehab centres create a spirit of community and support so that you feel like you are part of something bigger than yourself. This can be hugely beneficial because it gives you a sense of belonging and helps to keep you motivated on your journey to recovery.
Why is sleeping pill rehab important?
Some people with an addiction to hypnotics try to quit without any professional help. However, this is usually not successful because sleeping pill addiction is a complex condition that requires expert treatment. At a sleeping pill rehab, the professional staff know all of the dangers of sleeping pills and so have all the knowledge and experience needed to give you the necessary tools for long-term recovery.
Many people are ready to make a change in their lives but their condition has beaten them down or convinced them that they don't have the strength. Sleeping pill abuse can leave you feeling drained, hopeless and helpless which can stop you from seeking help. Rehab will help to give you the confidence and energy you need to take back control of your life.
Do I need sleeping pill rehab?
If you are using sleeping pills a lot or more than intended, it is important to ask yourself whether you need rehab. The signs of sleeping pill addiction can be difficult to see, particularly as sleeping pills are so readily available and prescribed. Sleeping pill addiction can also be very deceptive and convince you that there is no issue to keep you using the drug and feeding your condition so here are a few questions to ask yourself:
Am I taking sleeping pills for reasons other than sleep?

Do I take sleeping pills every day or more often than prescribed?

Do I feel like I need to take sleeping pills to get through the day?

Is my use of sleeping pills affecting my work, school or social life?

Have I built up a tolerance to sleeping pills and now need higher doses to achieve the same results?

Have I obtained sleeping pills by nefarious means such as by forging prescriptions or buying them illegally?

Do I lie to my doctor or loved ones about my use of sleeping pills?
If you have answered yes to the above questions, it is likely that you require sleeping pills rehab. At UKAT, we have provided sleeping pill rehab to hundreds of people who have gone on to live happy and fulfilling lives in recovery. To find out how we can help you too, get in touch with us today.
Sleeping pill addiction treatment options
There are two main types of sleeping pill addiction treatment: outpatient and inpatient:
Outpatient treatment
Outpatient sleeping pill treatment is where you live at home and attend regular group therapy sessions. Some people choose outpatient treatment so they can deal with personal commitments but it does not provide an immersive recovery environment as you will still have access to sleeping pills and will still be surrounded by negative people and influences.
Inpatient treatment
Inpatient treatment is where you stay at the rehab centre for the duration of your treatment. This allows you to focus entirely on your recovery without access to sleeping pills distractions or triggers. It also means that you have 24-hour access to support and care from professionals who can help you through difficult times.
Sleeping pill rehab at UKAT
At a UKAT sleeping pill rehab, we provide all of our clients with inpatient treatment as it has been proven to be the most successful recovery method. We offer intensive treatment programmes during which you dedicate all your time to addressing the underlying causes of your addiction. Our sleeping pill treatment programmes include a wide range of different therapies and other approaches to target every aspect of your condition which will allow you to develop healthy coping mechanisms to prevent relapses in the future.
Inpatient sleeping pill rehab can last anywhere from a few days to a few months depending on the severity of your condition. We provide both one-to-one and group therapy as well as other treatments like CBT (Cognitive Behavioural Therapy), DBT (Dialectical Behaviour Therapy) and family support therapy to help loved ones through the process and help to rebuild relationships.
We believe that community and connection are key for successful sleeping pill addiction treatment so we create an environment where all our clients and our staff (many of whom are in recovery alone) work together towards a common goal: long-term recovery. This provides a support network for both your time in sleeping pills rehab and when you leave. Going through withdrawal and the stresses of rehab can be very taxing, especially if you attempt to do it alone so having an understanding community around you is essential.
Aftercare
Once you have completed your UKAT sleeping pill rehab programme, you will then go on to aftercare which is crucial for helping you through stressful times so that you don't suffer a relapse.
Relapsing after sleeping pill rehab
Relapsing after sleeping pill rehab is common but it doesn't mean that treatment hasn't worked. In fact, for many people, relapse is a part of the recovery process as it allows you to learn from your mistakes and develop a stronger plan for sobriety.
If you do relapse and start taking sleeping pills again, it is important that you don't let it discourage you. Speak to your support network and explain what happened so that they can help you develop a plan to prevent it from happening in the future. There are various reasons for sleeping pill relapse such as boredom, anxiety and stress affecting your sleep. Identify what your triggers are, discuss them in aftercare and utilise all the techniques you learned in rehab.
Myths about sleeping pill rehab
Nobody needs to go to sleeping pill rehab. All you need to do is decide you want to stop and then stop…
FALSE!
Sleeping pill rehab is essential for people with a sleeping pill addiction as it provides you with the tools you need to overcome it. Without treatment, it is very difficult to break the cycle of addiction and often leads to relapse.
You only need sleeping pill rehab if you are taking large doses or have been taking sleeping pills for a long time…
FALSE!
Sleeping pill addiction can happen to anyone regardless of the amount they are taking or how long they have been taking them. If you are struggling to control your use or feel like you are using more than you intended, it is important to seek help as soon as possible.
Inpatient sleeping pill rehab is too expensive and not worth the money…
FALSE!
Inpatient treatment may be more expensive than outpatient but it is proven to be more successful. It is important to remember that sleeping pill rehab is an investment in your future and the happiness of yourself and your family.
Frequently asked questions
How much does rehab for sleeping pills cost?
The cost of sleeping pill rehab varies from clinic to clinic and depends on a number of factors such as the type of treatment, the length of stay and the location. Generally speaking, inpatient treatment is more expensive than outpatient but it is proven to be more successful. Get in touch with us to day to know more about
rehab cost
and options.
Where can I find sleeping pills addiction treatment in the UK?
UKAT has eight sleeping pill rehab centres across the UK that can help you start the healing process today. Get in touch with us and we can help you find the perfect centre for your sleeping pill addiction treatment.