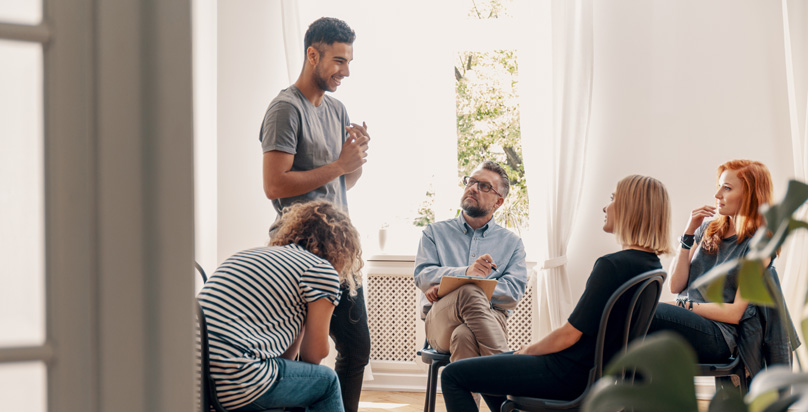 Alcohol and Drug Addiction Treatment in London
We understand that recovering from addiction can be an emotionally turbulent time for you. We have created this guide to alcohol and drug rehab services in London, so that you can make an informed decision on your treatment options.
Here at UKAT, we provide private alcohol and drug rehab treatment including medical detox, therapeutic rehabilitation and holistic behavioural programmes for people all over London, including Camden, Hammersmith, Hackney and Lambeth.
We understand however that private detox and rehab clinics may not always be a viable option, therefore we've put together a list of free rehab services across London, for those living in areas including Hampstead, Shepherds Bush, Dalston, Brixton and more.
If you are interested in residential detox and/or rehabilitation for alcohol and drug addiction call us today and discuss treatment options in and around London. Our addiction counsellors specialise in addiction recovery and have helped thousands of clients start a new life!
Addiction Treatment Services in London?
London offers an unparalleled range of excellent free and private treatment services and a large number of very experienced, highly qualified health professionals. Indeed, the sheer scale of the resources available can make choosing one that's appropriate to you quite a daunting challenge – and all the more so if you're fighting an addiction yourself or having to watch it take its toll on someone you love. This is where we can help: if you believe that you or a loved one may be in danger because of alcohol and/or drug abuse and addiction – or if you're simply looking for some recommendations for treatment options in and around Greater London – call us so that one of our confidential advisors can give you the assistance you're seeking.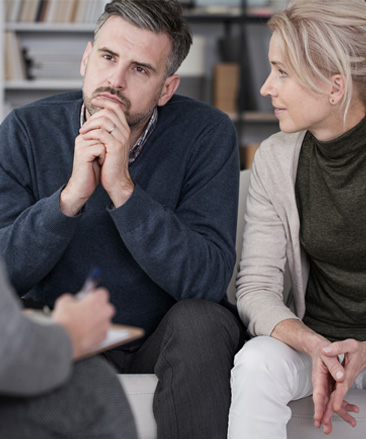 Private Rehabilitation
Regardless of the severity and duration of your addiction, or that afflicting a loved one, the best course of action may well be private rehabilitation, which has literally made the difference between life and death in countless cases around the world. Private rehab is often the most immediate and most successful treatment option – especially in serious cases of addiction where there is a genuine risk of harm to the addict and/or those around them.
All UKAT rehabs also offer support and help through our facilitated family groups. These groups enable those close to the sufferer an opportunity to talk about the impact that alcoholism has had on their lives and to look at how they can improve their emotional wellbeing. Family support groups take place on a weekly basis at each of our centres and anyone who has a close connection to the addict in our treatment programme can attend. You can find out more information regarding days and times on our family support page.

Liberty House is one of our fully refurbished drug and alcohol rehabilitation facilities, set within a quiet and picturesque suburban street-based in the heart of Luton. Situated just outside of London, our facility boasts 18 beds, large grounds, recreational facilitates and world-class deidicated medical teams and support staff.
We Provide:
Prescribed Medical Detoxification
Drug & Alcohol Rehabilitation
Proven Counselling Treatments
Holistic Therapies
12 Step Recovery Model
One-to-One & Therapy
Motivational Interviewing
Trauma therapy
Psychiatric assessments
Dual diagnosis care
Aftercare & Ongoing Therapies
Cognitive Behavioural Therapy
CQC Registered
24-Hour Care
We also offer free group sessions for families or anyone closely connected to the individual.
These groups provide quidance and support network built and an understanding of addiction acquired. All of which can contribute to ongoing long term recovery for both addicts and family members.
The Benefits of Private Rehab
If you (or a loved one) are battling drug and/or alcohol addiction, private rehab will provide:
Immediate admission 365 days a year
Medical detox with 24/7 care & support
Overcome the root causes of addiction
Experienced team of doctors & therapists
Personalised rehabilitation programme
Look, feel, sleep better & regain confidence
Learn techniques for relapse prevention
Fitness and nutrition programme
1 year complimentary aftercare support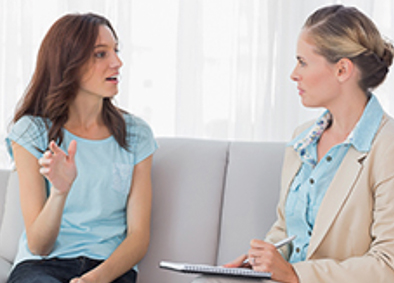 Sober Transport Service
Making the journey from home to the clinic can feel overwhelming, a sober transport service works to ensure you or your loved one are taken from door to door safely and securely while supporting you along the way and affording the opportunity discuss any concerns you may have in a professional and understanding way.

What Does Rehab Cost?
The cost of rehab can vary depending on the area and the type of treatment you require.
However, it is usually priced at around £1,500 – £3,000 per week. If you are thinking about attending a private rehab facility near London and would like to find out specific costings, get in touch and we will be able to provide you with this information to aid you in making a decision.
To find out further information on the cost of rehab enter you number below and one of our team will call you back
NHS Addiction Treatment Options near London
Private rehab isn't an option for everyone: it can be an expensive process and can have a huge impact on work and other commitments.
Luckily, there are a number of free NHS services near Buckinghamshire for people who wish to attempt getting clean without opting for private rehab.
Where are these Services Based?
What Are the
Pros
and
Cons
of Free Addiction Treatment
Pros
The services are free of charge;
All information is confidential;
Services are located in the local community, close to home and family.
Cons
Lengthy admissions process;
Might not be referred to residential rehab;
Patients may be asked to go to different clinics
Recovery may be affected by life distractions
Access to the personal therapist is more limited;
To discuss your options further please enter your telephone number below and one of our highly trained team will be in touch as soon as possible:
Free Addiction Treatment Services Available in London
Private rehabilitation may not be an option for everyone, and the good news is that Greater London has many free services catering for those who believe they can overcome their addictions.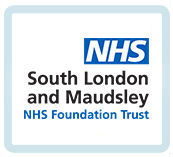 Lambeth Child and Adolescent Community
Telephone: 020 3228 7370
Address: 35 Black Prince Road, Kennington, London, SE11 6JJ - http://www.slam.nhs.uk/
The South London and Maudsley NHS Foundation Trust provides a wide range of NHS mental health services, as well as substance misuse services for people who are addicted to drugs and alcohol.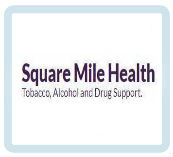 Square Mile Health
Telephone: 0300 303 2715
Address: Kingsway House, 103 Kingsway, London, WC2B 6QX - http://www.squaremilehealth.org.uk/
Square Mile Health provide tobacco, alcohol, and drug services to residents and the business community within the City of London.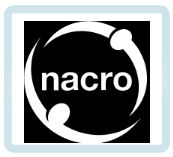 Addiction Support Groups near Greater London
Addiction support groups are specifically focused on substance abuse and behavioural addictions and the issues associated with recovery. Support groups are normally focused on a specific type of addiction which separates one group from another. This makes it easier for members to focus and feel as if their particular issues are being addressed by others who share their same experiences.
What is NA?
NA (Narcotics Anonymous) is a non-profit fellowship for all people who's lives have become unmanageable through the use of drugs. Everyone in attendance is looking to abstain from drug use and find a new way to live by following the program. There are no fees and everyone is welcome.
Anonymity is a vital factor of the fellowship to enable everyone to attend without fear of social repercussions.
What is AA?
Like NA, AA (Alcoholics Anonymous) is a non-profit fellowship for all people whose lives have been negatively affected by alcohol misuse. These meetings are held throughout the week and can be beneficial for anyone seeking help after having undergone a structured detox or rehab programme.
AA Meetings in London:
City Breakfast
St Edmund the King Church, Lombard St. (side entrance in, George Yard)
Mondays at 07:30 am
Enfield Experience Strength & Hope
Enfield Highway Community Association, 117 Hertford Rd, EN3 5JF
Sundays at 07:30 pm
Finchley Recovery 2000
Essex Hall, Essex Park, (off Ballards Lane), Finchley, N3 1ND
Saturdays at 07:30 pm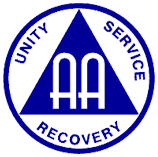 NA Meetings in Greater London:
One Hour Step meeting
Response Bookshop 300 Old Brompton Road London, SW5 9JF
Sunday at 11:00 am
Euston…We Have a Problem
Church Hall, Lancing Street Greater London, NW1 1NA
Sunday at 11:00 am
Hounslow Cornerstone
Seventh-day Adventist Church, 178 Heston Road, TW5 0QU
Sunday at 11:30 am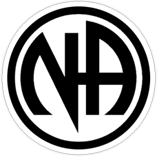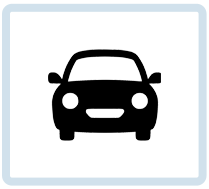 By car: London is the heart in the infrastructure of the English road system. This said, it's easy to access the area and all boroughs in Greater London via either one of the following major motorways: M1, M4, M11, and the M23. There are many others running around the London boroughs, depending on where from you're coming. For example, if you're coming from the neighbouring Kent, you may use the M20.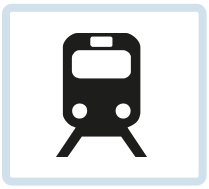 By train: London is a main railway city with major international and nation-wide stations occupying key areas of the zone. These include St Pancras International, King's Cross, London Bridge Station, Paddington Station, and London Victoria. In addition, the famous London Underground, the DLR, and the London Overground services provide excellent coverage in all boroughs.
Detox and Rehab in London
London is a global mega-city and the powerhouse of the UK economy since ancient times, sitting in the south-east of England, United Kingdom. Bordering Hertfordshire to the north, Essex to the north-east, Kent to the east, Surrey to the south, and Buckinghamshire to west where we have several residential addiction recovery clinics