Content Overview
Overcoming benzodiazepine addiction can be a struggle. However, with a range of options available, counsellors and therapists can create a tailored treatment plan. Thus, you have every chance of regaining control of your life once again. We discuss more about what benzodiazepine treatment and rehab are like.
Benzodiazepines are typically prescribed to treat conditions such as anxiety. However, because of their addictive nature, they should not be used for longer than 2-4 weeks. Despite recommendations from NICE and the Royal College of Psychiatrists though, many people are prescribed benzos for longer than this; around four in every ten individuals who take them for more than six weeks will develop an addiction and subsequently experience problems when they try to quit.
Addiction to benzodiazepines is a serious problem and most people will need help to quit. Nevertheless, it is never advisable to stop taking this medication without expert advice and support as there is a risk of complications.
Importance of Benzodiazepine Addiction Treatment
Although benzodiazepines can be effective in treating certain conditions, the risk of addiction is very high, particularly if the medication is abused or taken over an extended period, as discussed above. But there are other negative consequences of long-term benzodiazepine addiction too.
Due to the way in which benzodiazepines can accumulate in the body, there is a risk of long-term health problems such as altered speech patterns, impaired judgement, and memory problems. Some individuals will suffer chronic lack of coordination and muscle weakness as well as severe disorientation.
There is also the danger of overdose when benzodiazepines are used continuously. As a tolerance develops for the drug, the effects of it begin to diminish, causing some users to increase their consumption levels. However, doing so can result in overdose, particularly if benzodiazepines are taken with other depressant substances such as alcohol or opioids.
Benzodiazepine addiction affects lives in other ways as well. For example, as the addiction worsens, the affected person's ability to interact normally with others will be affected. If you are a sufferer, you might find that you become preoccupied with your medication to the point where you lose interest in other people and activities that you used to enjoy. Your quality of life will suffer, and you could find it hard to maintain once-healthy relationships. It is likely that your situation will continue to get worse if you do not act to seek treatment.
With the above-mentioned negative consequences associated with benzodiazepine addiction, it is abundantly clear why treatment is so important. Many of the health problems caused by benzodiazepine abuse can be reversed with treatment, so with the right programme of care and support, you can get your life back on track.
Treatment Philosophy and Benefits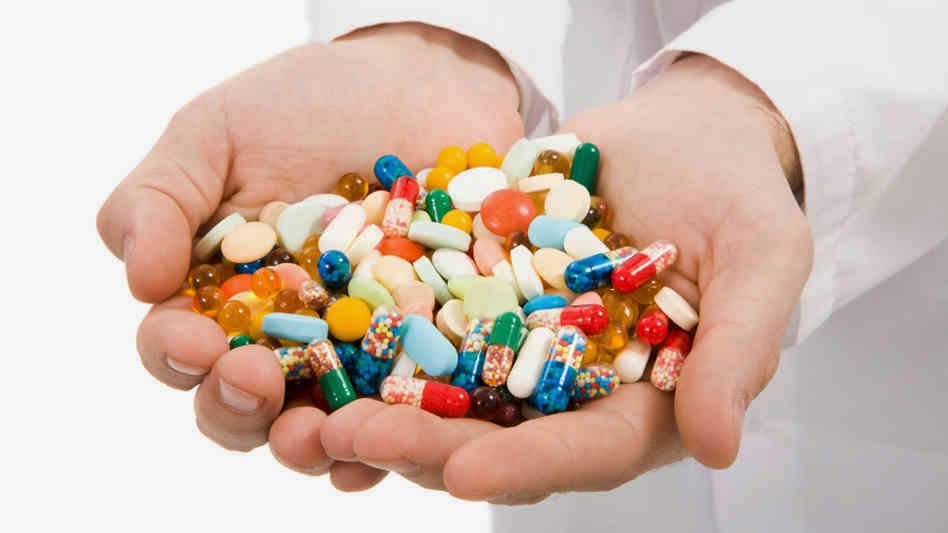 Overcoming an addiction to benzodiazepine is essential if you want to take control of your life once more. If you are tired of living under the weight of your addiction, reaching out for help is the best (if not the only) way of turning your life around.
There are just so many benefits to accessing a treatment programme for your addiction. Here at UKAT, our treatment philosophy is to approach every person with a tailored plan of care to ensure that his or her needs are met.
If you are ready to tackle your benzodiazepine addiction, we are ready to help you. We will work closely with you to assess your situation and determine how severe it is. After this assessment, we can provide you with information regarding your treatment options.
Our goal is to create a programme of care that is tailored to your specific requirements. We want to help you quit benzodiazepines with as little discomfort as possible. With that in mind, one of our medical professionals will work with you to develop a strategy for withdrawing in the safest possible way and with minimal impact.
We offer programmes that utilise evidence-based treatments and practices. We work towards educating you about your illness and in teaching you how you can achieve a long and fulfilling substance-free life.
If you are ready to put your addiction behind you and want to regain a sense of freedom and to make good choices again, then accessing a treatment programme has to be your next step. When you are no longer controlled by benzodiazepines, you can work on rebuilding your relationships with those you care about, and you can repair other aspects of your life that have been damaged.
We will help you to develop the skills you need to avoid a relapse going forward and to improve your life so that you can become a responsible and productive member of your community once again.
Getting Benzodiazepine Addiction Treatment
As touched upon above, you can access treatment for a benzodiazepine addiction through UKAT. We have a number of clinics in various locations around the UK. Each one is staffed by a team of fully trained and multi-disciplined individuals who work tirelessly to ensure that all patients achieve their goal of permanent recovery.
There are other ways in which you can get benzodiazepine addiction treatment though. While we offer inpatient programmes where you can get away from the temptations of everyday life while you detox and recover from your addiction, you can also access outpatient programmes provided by the NHS and local charities.
If an inpatient programme is not appropriate for you, then you can talk to your GP or another medical professional about getting referred to your local treatment centre.
Benzodiazepine Addiction Treatment Modalities
There are a few different benzodiazepine addiction treatment modalities that may be used. Those used for you will typically depend on your individual circumstances and needs. What often happens is that a team of doctors and counsellors will work with you to determine what your requirements are in terms of treatment. A plan of care will be devised that may include psychotherapeutic treatments such as individual counselling and group therapy as well as holistic therapies, which are designed to complement a more traditional approach.
It will likely be necessary for you to complete a detox in the first instance though, as you will need to have a clear mind and body before you tackle the emotional process that is drug rehabilitation. Nevertheless, benzodiazepine detox can be a complicated process and it is necessary that it is managed properly.
To manage your withdrawal symptoms effectively, you may need to consider detoxing in a supervised facility. In fact, for your safety and comfort, we highly recommend this. If a rapid detoxification is deemed appropriate for you, you could be free from benzodiazepines in as little as eight to ten days. You will then be able to begin the process of rehabilitation.
Individual and group therapy sessions are common in inpatient facilities where a range of different treatment modules are used such as cognitive behavioural therapy, psychodynamic therapy, and motivational interviewing. The type of treatments that are used to help you overcome your illness will be determined by your care team.
In an inpatient facility, you may also be treated with holistic therapies, which are designed to improve your overall wellbeing and reduce levels of stress. Holistic therapies include things such as:
art therapy
music therapy
acupuncture
massage
meditation
yoga
mindfulness
sports and nutrition.
The treatment modalities used will vary from one clinic to the next, and from one patient to another.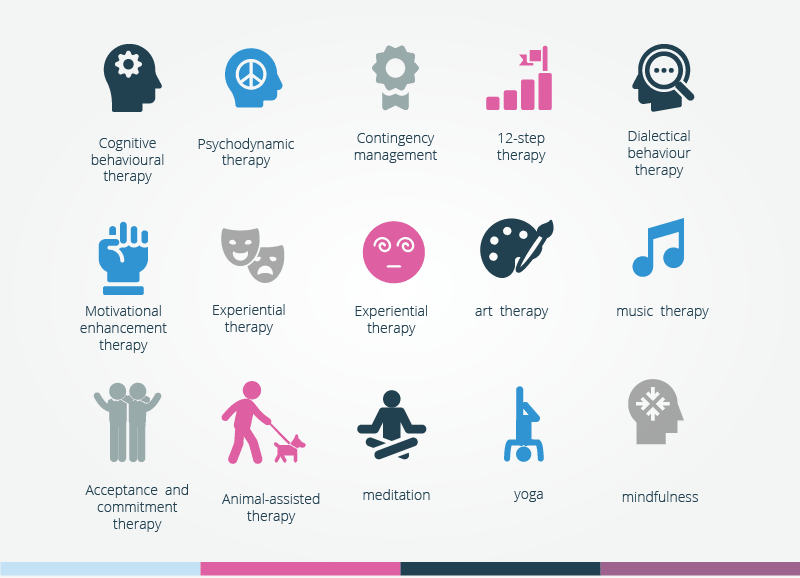 Risks of Treatment
By far, the most significant risks associated with benzodiazepine treatment will occur during the detox process. Benzodiazepines are one of the most difficult drugs to withdraw from and there is a very real risk of serious complications.
It is never advisable to try to detox from benzodiazepines without careful supervision as, among other things, there is a chance of severe seizures that could end up being fatal. In a dedicated facility though, the risk of serious withdrawal symptoms is minimised through careful supervision and medical intervention, where necessary.
Effective Treatment for Benzodiazepine Addiction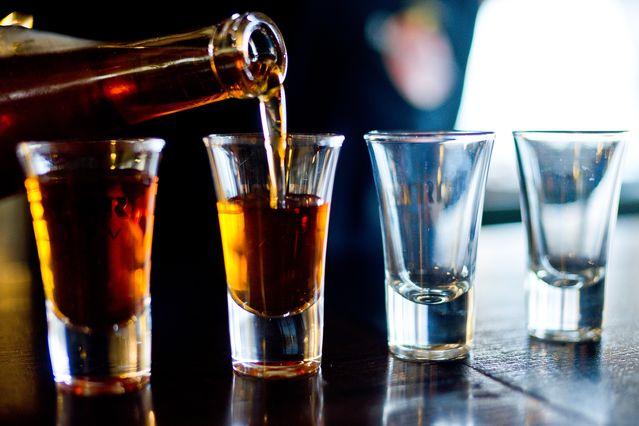 As mentioned in the above paragraphs, there are various methods that can be utilised by doctors and counsellors when it comes to treating benzodiazepine addiction. What you should know though is that the same treatment programme will not be effective for each individual.
As everyone is different, the way in which they are affected by addiction is different too. This means that while one treatment might be effective for treating your benzodiazepine addiction, it may not produce the same positive results in another person.
What is true, however, is that to overcome a benzodiazepine addiction for good, a comprehensive recovery programme must be completed. This will include a detox, followed by rehabilitation and then aftercare.
Inpatient Benzodiazepine Treatment
Due to the nature of benzodiazepines and the way in which they can cause severe withdrawal symptom when trying to quit, it is best to consider an inpatient programme that incorporates detox followed by rehabilitation.
Inpatient programmes tend to be provided by private clinics and offer a distraction-free environment in which to tackle your addiction. The great thing about such programmes is the fact that you are removed from daily life and the temptations and triggers that go with it. This will give you the chance to immerse yourself fully in a programme of recovery, consequently offering you the greatest chance of long-term success.
If you choose inpatient benzodiazepine treatment, you will stay in the clinic for the duration of your treatment. You will live with other recovering addicts and you will spend most of your day in treatment for your illness.
Most inpatient rehab programmes run for between four and twelve weeks. The more complex your illness and circumstances, the longer your stay will likely be.
Benzodiazepine Rehab
Overcoming addiction is a long journey and one that requires professional assistance, particularly in the case of a benzodiazepine addiction, which can be difficult to break free from. The aim of rehab is to help you learn how to overcome your addiction for good and learn the valuable skills that will prevent a return to addictive behaviour in the future. Whether you choose an inpatient or outpatient rehab programme, the aim is the same.
Generally, there are three steps for a complete recovery:
Detox
Detoxification from a benzodiazepine medication can be hard on your system, so it's best performed under medical supervision.
Rehab
After detox comes rehabilitation where you will learn how to defeat the root causes for your addiction and create a method for handling eventual risks.
Aftercare
Good rehab clinics offer aftercare sessions including one-on-one and/or group ones. Support groups are also available.
A good rehab programme will teach you all about your illness and you will learn the reasons you developed it in the first place. You will be educated about the effects of addiction and how to prevent it going forward, and you will more than likely be provided with help in sourcing and joining a local fellowship group that you can get involved with when your programme comes to an end.
Recovery from a benzodiazepine is a way of life and not just a quick fix, so it is important that you learn all you can about how to develop a healthier way of living. A big part of benzodiazepine rehab will be showing you how to implement a healthy exercise and nutrition routine into everyday life, as coupled with ongoing abstinence it is the best way for you to get your life back on the right track.
Choosing the Best Inpatient Benzodiazepine Rehab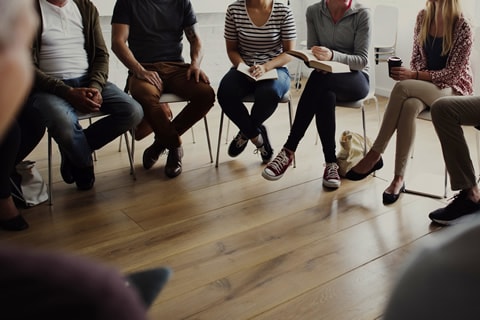 It can be difficult to know which rehab provider is best for you, particularly if you are unsure of how severe your illness is and what your treatment requirements are likely to be. With so much choice in terms of inpatient rehab facilities, it can be overwhelming to find the one that meets all your needs.
To choose the best inpatient benzodiazepine rehab, it is important to take several factors into consideration. You will need to think about, for example, whether you would like your rehab clinic to be close to your home or further away, while the cost of treatment will also be an important consideration.
It is imperative that the clinic you do eventually choose has staff with experience in treating benzodiazepine addiction. It is especially important that whoever is overseeing your detox from benzodiazepines has experience with this process as it can be complicated if not managed correctly.
Another thing to look for in an inpatient clinic is a good record of success. Check out the clinic's testimonials page where you should see reviews from previous patients. You might also want to do some research to see if there are any other reviews on the clinic. Finding out what others have to say about a facility is a great way of learning more about how it is run and what the programmes are really like.
Residential Treatment Centres vs. Outpatient Services
In the UK, there are many options for overcoming illnesses such as benzodiazepine addiction. You can choose between an inpatient clinic and an outpatient programme, and although both do have the same goal and use many of the same treatments, the way in which they are run differs significantly. Below are some of the main differences:
Inpatient programmes are condensed over a period of weeks, whereas outpatient programmes tend to run for many months.
If you choose an inpatient programme, you will stay in the clinic throughout your treatment. With an outpatient programme, you will attend regular counselling sessions but will return home after each is finished.
With inpatient programmes, you have the chance to immerse yourself in a programme of recovery with no distractions from the outside world. As outpatient programmes are run alongside daily life, you will need to be able to cope with both simultaneously.
Inpatient programmes are typically run by private clinics and as such there are no limitations due to funding as there are with many outpatient programmes run by organisations that rely on government funding or donations. This means you can access an inpatient programme in a matter of hours but with an outpatient programme, you might be facing a wait of many months before your initial appointment.
Private Benzodiazepine Rehabs and Confidentiality
There is still much stigma attached to addiction. Even now, when attitudes towards addiction have changed so much, there is still a certain amount of shame and embarrassment faced by those who find themselves affected by addiction.
Some people would rather pretend that they do not have an addiction than admit to it and have to face the judgement of others. However, the good news is that if you are affected by addiction, you can choose to protect your privacy by having treatment in a private clinic.
Confidentiality is of paramount importance when it comes to the information of patients, and nobody will know you have been in touch unless you want them to know. If you are keen to keep your illness a secret from others, such as your employer for example, then you can rest assured that you need not worry.
At UKAT, everything we do is dealt with in the strictest confidence. We will never disclose your information to a third party without your consent, and we will never discuss your case with anyone else without your permission.
How Long Does Inpatient Benzodiazepine Rehabilitation Take?
There is no definitive answer to how long a rehab programme takes as everyone goes through the process at their own rate. As previously mentioned, most rehab programmes last between 4 and 12 weeks.
Things that can influence the length of your programme include the severity of your addiction and how long you were addicted for. If you were using benzodiazepines with another mood-altering substance such as alcohol or illegal drugs, your needs will be more complex and so necessitate longer treatment.
Underlying mental and physical health problems can also cause a programme to take longer, and how you respond to treatment will also play a role.
What Happens During Treatment?
Treatment programmes are run according to the particular clinic in question, but although all have their own set rules and procedures, most follow a similar pattern. Daily routines tend to be made up of counselling and therapy sessions, with shared mealtimes for staff and patients.
You might be given some time to familiarise yourself with recovery materials such as videos and books, and there may or may not be free time in the evenings and/or at weekends. While some rehab providers are happy for patients to have free time provided they utilise it constructively, other providers prefer to fill time not in treatment with various group activities.
The aim of your treatment programme is to help you get to the root of your problems. Identifying what caused the addictive behaviour is vital so that you can address the issue and learn how to move on. As well as counselling and therapy sessions, you might also take part in workshops and seminars designed to teach you about living a sober existence as well as to prevent a relapse going forward.
Paying for Benzodiazepine Addiction Treatment
With free treatment options available here in the UK, you might be wondering why you would need to consider paying for treatment. What you should know, however, is that free programmes tend to come with waiting times.
If you are keen to get started on a recovery programme and would like to recover in a shorter amount of time, an inpatient programme provided by a private clinic may be necessary, and it will involve a cost. Nevertheless, there are many benefits to paying for treatment, not least of which is the fact that inpatient programmes offer the fastest approach to getting well.
Treatment Near Home vs. a Different County or City
The geographical location of your rehab clinic is something that you will need to consider carefully as there are pros and cons associated with each. For example, if you choose a clinic near to your home, your family members will be able to visit you with minimum hassle. Moreover, you may be able to benefit from any jobs placement programmes that the clinic has organised with local employers. As well as this, aftercare support is much easier to access when the clinic is located near your home.
On the other hand, a clinic in a different county or city is also an option you might be interested in. Getting away from your local area can protect your anonymity, and it may help you when you are in a completely different environment. Some people find that recovering in their local area is too much of a distraction. They prefer going to a clinic where they are unfamiliar with the local surroundings and where they can focus on their recovery and nothing else.
Benzodiazepine Therapy Options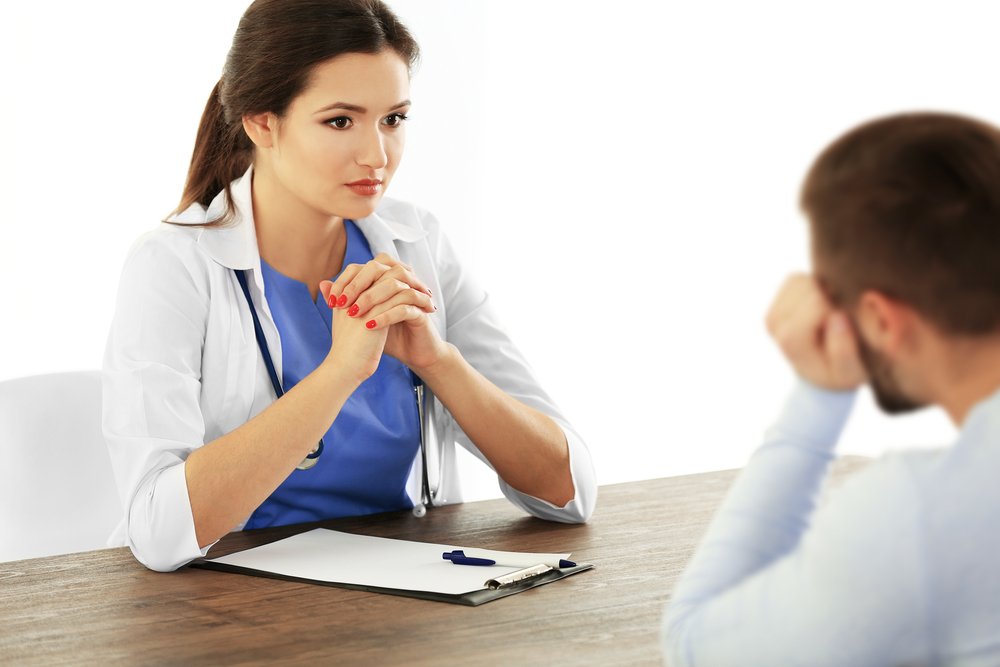 Some of the most effective therapy options for the treatment of a benzodiazepine addiction include behavioural therapies such as cognitive behavioural therapy (CBT) and motivational approaches like motivational interviewing.
CBT is a form of therapy that works on modifying behaviour. The aim of CBT is to help you become aware of the negative thoughts that are leading to your maladaptive behaviours. Once these behaviours are identified, you can then work on learning how to find less harmful ways of dealing with stressful situations.
CBT also works on positive reinforcement so that once you have developed a new healthier coping strategy, you will work on implementing this into everyday life so that it becomes your natural response rather than one of substance misuse.
Motivational interviewing is a technique that is designed to help you overcome the barriers to your recovery, one of which is often denial. If you have an inability to see how serious your situation is, it can affect how you deal with a recovery programme. Motivational interviewing aims to break down these barriers so that you can get the most from a recovery programme. In an environment that is non-confrontational and supportive, your level of motivation will increase as you are helped to see the need for treatment.
Is There Medication-Assisted Therapy for Benzodiazepine Addiction?
Medications are often used during treatment for benzodiazepine addiction. If rapid benzodiazepine withdrawal is not being used, you may be prescribed a substitute drug to help you withdraw from your own medication.
Substitute drugs tend to be longer-acting benzos that will take the place of your shorter-acting one. As you decrease your original medication, you will increase the substitute drug until you have been completely weaned off the drug you are addicted to. This will help to reduce the severity of withdrawal symptoms and may even prevent some from occurring.
With a rapid detoxification, you will stop taking benzodiazepines and will then be provided with a drug that works to reverse the effects of withdrawal. This is the fastest way to break free from benzodiazepines.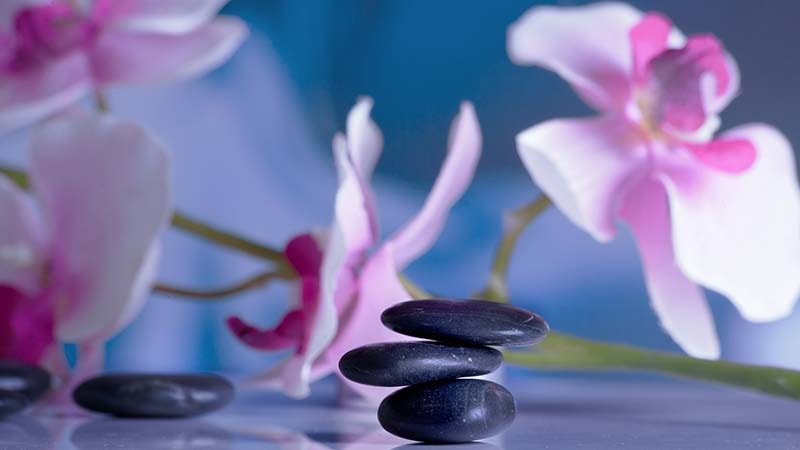 Individual and Group Therapy for Benzodiazepine Addiction Treatment
The type of treatments that are used during rehab will also depend on whether you have chosen an inpatient or outpatient facility for your treatment. In any event, it is highly likely that your treatment programme will include a number of individual counselling sessions. During these sessions, various techniques will be used including one or more of cognitive behavioural therapy, hypnotherapy, and dialectical behaviour therapy.
You will work with your counsellor to develop a relationship based on trust. This will help you to become more open and honest with yourself and your counsellor. You will discuss the issues that are personal to your situation and will learn to develop new techniques that you can implement during everyday life.
Group therapy is also an important tool when it comes to overcoming an addiction to benzodiazepines. During these sessions, you and a group of other patients will discuss issues that are common to your addictions. You will also get the chance to practice any new strategies or techniques that you have learned.
Dialectical Behavioural Therapy for Benzodiazepine Addiction
Dialectical behavioural therapy (DBT) is an approach that can be very useful in the treatment of benzodiazepine addiction. It is similar to CBT in that it works to identify negative thought processes before utilising different techniques aimed at changing negative behaviours.
In addition to learning how to identify and change negative behaviours, DBT also works on helping you to accept yourself for who you are. DBT is commonly used in the treatment of dual diagnosis (addiction and mental health problems). Furthermore, as benzodiazepines are often prescribed to treat mental health conditions such as anxiety, DBT tends to be an effective treatment.
The basic principle of DBT is that two opposing forces can be brought together to achieve positive results. So, while you are encouraged to accept yourself for who you are, you will also learn how to change your negative behaviours to improve yourself as a person.
What to Expect from Benzodiazepine Treatment and Rehab
It is common to wonder what rehab will mean for you and what to expect from treatment. Some people are so unsure of what to expect that it prevents them from reaching out in the first place. Nevertheless, if you know what's in it for you, you might be more likely to take the next steps towards recovery.
Recovery is a way of life, and treatment and rehab can help you to achieve this new positive way of life. By accessing a programme of recovery, you can start rebuilding your life and enjoying all it has to offer. When you begin a programme of treatment, you will learn about how to find and develop healthy relationships with others. You can work on rebuilding existing relationships with those love, and you can develop the skills that will allow you to build strong ties within your local community.
Treatment is about healing and as you move through the process of rehabilitation, you will notice improvements in your mental and physical health. You will get to the point where you can start to make good decisions again and, as you get stronger, your recovery will become as natural as taking drugs once was.
There is so much to expect from rehab and treatment; what you should remember though is that recovery from any type of addiction takes time. If you are prepared to commit to a programme of recovery, you have so much to look forward to. A healthier sober life is something that you can achieve, provided you have realistic expectations.
Treating Benzodiazepine Abuse at Home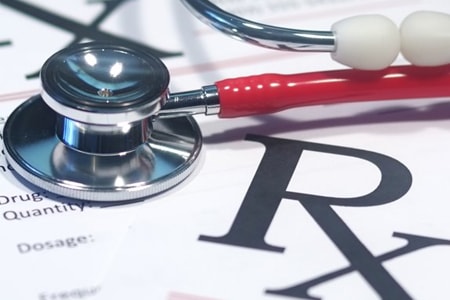 Benzodiazepines are difficult drugs to break free from and a tolerance to them tends to develop quite quickly. It is possible to develop an addiction after a very short time taking this medication. While it is never advisable to stop taking benzodiazepines suddenly, you can reduce your medication at home, on the advice of your doctor.
Before you even consider treating benzodiazepine abuse at home though, you should speak to your GP or an addiction specialist about the safest way to withdraw from benzodiazepines. It is likely that your doctor will recommend that you taper the dose gradually over the course of a few weeks or even months. This will help to minimise the risk of severe withdrawal symptoms.
You should be aware though that your doctor may advise you to avoid tackling benzodiazepine withdrawal at home if you are at a higher risk of developing withdrawal symptoms. If you have underlying mental or physical health problems, it will be safer for you to withdraw from your medication in a supervised facility.
Frequently Asked Questions
What happens after rehab?
It is common to wonder what happens after rehab, and this is actually something that concerns many people before they start their treatment programme. Indeed, many mistakenly believe that they will be left to fend for themselves when their programme comes to an end.
Most rehab providers include free aftercare support for patients who have completed their programme with them. This support might include regular counselling sessions or phone contact with your therapist, as necessary.
There are also additional resources within your local community. Support groups can be a great way to integrate yourself back into society and will ensure that you have a network of people who know exactly what you are dealing with and who will be there to support you when it comes to maintaining your sobriety.
Does insurance cover benzodiazepine addiction treatment?
Most major insurance providers will cover treatment for addiction. If you are paying for private health insurance or are getting it as a benefit through your employment, you may be covered for all or part of a treatment programme at a residential rehab clinic.
Nevertheless, it is important to check your policy as some insurance providers do not cover private rehab. It will depend on the provider in question and the level of cover that your policy includes.
You will also have to check with the rehab clinic to ensure that they accept payments through an insurance company. If not, it may be necessary for you to fund the cost of the treatment and then claim it back from your insurance company. Alternatively, you can look for another treatment provider.
How to approach an addict
It is difficult to broach the subject of addiction with another person as there is always the fear that you might be mistaken. Most people are worried about offending someone they love and will skirt around the issue of addiction. It is often only when they have definitive proof that the illness exists that they will have no choice but to approach him or her.
If you are in this situation and are wondering how to approach an addict, know that it is best to choose a time when he or she is not under the influence of a mood-altering substance. A good time to tackle the subject of addiction and treatment is when the addict is suffering the after-effects of his or her substance abuse. You might find that he or she is more open to the suggestion of treatment at this time.
It is important to stay calm and do not get into an argument with the affected person. Explain your concerns and ensure him or her that you only want to help and offer support.
Are benzodiazepines addictive?
Benzodiazepines are highly addictive and as such are recommended for short term use only. Taking them for longer than 2-4 weeks could end up in an increased tolerance to the effects, which might progress to an addiction quite quickly
What are the signs of addiction?
Addiction is a pattern of behaviour that has a negative impact on your life. It can be difficult to tell when abuse has progressed to addiction though because of the way in which mood-altering substances affect the brain's ability to think clearly.
One of the main signs of addiction is an inability to control your use of a particular substance. So, if you continue taking benzodiazepines despite knowing that doing so will cause negative consequences, it is likely that you have an addiction.
You might also experience withdrawal symptoms when the effects of your medication wear off or when you try to quit. If so, it is likely that you are physically dependent on benzos.
Am I addicted to benzodiazepines?
To tell if you are addicted to benzos, it is important to consider how you use them. Are you taking more medication than advised to by your doctor? Or are you taking benzos for recreational purposes? If so, you may already have an addiction. If you have tried to quit but found yourself unable to do so, or if you are taking your medication in a way that was not prescribed, it is likely that you have a problem that requires help.
Addiction to benzos is characterised by the negative impact it is having on your life. If your relationships are suffering as a result of your use of this substance and you are losing interest in activities you once enjoyed, you may have an addiction.
What types of treatment are available?
Treatment for benzodiazepine addiction typically consists of detox and rehabilitation. Both inpatient and outpatient programmes are designed to help with recovery from benzodiazepine addiction and both utilise various treatments such as cognitive behavioural therapy, dialectical behaviour therapy, and holistic treatments.
What are the options for benzodiazepine detox?
Withdrawing from benzos can be tough; the process can be done over the course of many months or through a rapid detoxification process. During a detox programme in a dedicated facility, you may be given the option to cease your medication completely and have a medication administered to combat the occurrence of any withdrawal symptoms.
Alternatively, you might be prescribed a substitute drug in tapering doses to help with the withdrawal from the drug you are detoxing from.
Why do people start taking benzodiazepines?
There are many reasons individuals take benzodiazepines. While the majority are prescribed these drugs to treat legitimate medical conditions, there are many who intentionally choose to abuse benzos for recreational purposes or to help them forget about painful memories.
Some people deal with traumatic memories of past experiences and believe that substances such as benzodiazepines will offer some relief. And while they often do in the beginning, what tends to happen is that an addiction will develop. This means that the person is left dealing with more than one problem.
Benzodiazepines are also prescribed by doctors to treat a variety of conditions such as anxiety disorder. Unfortunately, many individuals underestimate the addictive nature of their medication and fail to recognise the dangers of continuing to use benzos for longer than four weeks.