Temazepam rehab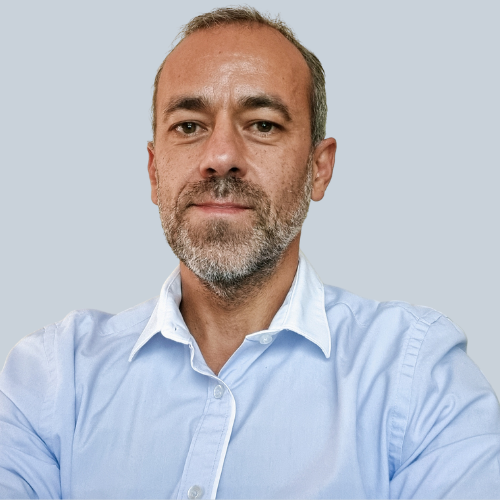 Last Updated:
August 8th, 2023
Recovery from Temazepam addiction can be a daunting prospect as it can take control of every aspect of your life. You may have attempted to quit before and found it impossible due to unpleasant withdrawal or the constant pressure of triggers or bad influences. However, it is important to know that there is help available which has enabled many people to overcome the condition. With a professional Temazepam detox programme followed by Temazepam rehab, it is very much possible to achieve long-term recovery. But what does rehab involve? Here is all you need to know about rehab for Temazepam including how to decide if you need help, the different types of Temazepam rehab treatment available and how to prevent future relapses.
What is Temazepam rehab?
Temazepam rehab is the process of overcoming reliance on the drug through comprehensive rehab treatment. This will usually involve a programme of different types of therapy and addiction counselling, support and education which will help you to understand your condition, develop new coping mechanisms and make positive lifestyle changes.
Some people may have tried to give up Temazepam at home but have struggled because they still have access to the drug and are still exposed to their everyday stresses and triggers. An effective rehab centre will create a safe and secure environment in which you can focus solely on your Temazepam treatment so that you can achieve your goal of long-term recovery.
Why is Temazepam rehab important?
Temazepam rehab is important because it provides the structure and support that you need to recover and start a life with fresh opportunities and good health. Without professional help, it can be very difficult to recover effectively as you will still be exposed to the same triggers and stresses and will have continuing access to Temazepam.
At a Temazepam rehab centre, you will benefit from the support of a community of staff and other clients who understand what you are going through. This can be invaluable in Temazepam treatment as it can help you to stay motivated and focused on your recovery. Addiction thrives when it is able to isolate you and take control of your life but in Temazepam rehab you will be supported to take back control.
Options for Temazepam rehab
There are two main types of Temazepam rehab available to you: outpatient and inpatient:
Outpatient Temazepam rehab
Outpatient Temazepam rehab involves participating in weekly group therapy sessions with a therapist or counsellor. Some people choose outpatient treatment because it enables them to continue with their everyday life while receiving support for their condition. However, outpatient treatment is rarely as effective as inpatient treatment because you will still have access to Temazepam and won't be in an environment that is conducive to recovery.
Inpatient Temazepam rehab
Inpatient Temazepam rehab takes place at a residential Temazepam rehab centre. Here, you will undergo a range of different types of therapy which will help you to understand your condition and develop new coping mechanisms. You will also be supported to make positive lifestyle changes so that you can reduce the risk of relapse in the future.
Inpatient treatment is usually more effective than outpatient treatment because you will be in a safe and secure environment where there is no access to Temazepam. This will enable you to focus solely on your Temazepam treatment and recovery. In addition, being in a community of other people who are also recovering from different substance and behavioural conditions can be very beneficial as it can help you to stay motivated and focused on your goals.
UKAT Temazepam rehab programmes
At a UKAT Temazepam rehab centre, you will benefit from a range of different types of therapy and other recovery approaches:
One-to-one therapy is an opportunity for you to open up and discuss your Temazepam use privately with a therapist.

Group therapy gives you a platform to share your experiences with other people who are also recovering from different substances and behavioural conditions so you can learn from and support others.

CBT (Cognitive Behavioural Therapies) and other evidence-based therapies are designed to help you understand your thoughts and behaviours around Temazepam use.

Family support therapy is an opportunity for you to involve your family in your Temazepam treatment and help to repair any damage that has been caused by your condition.

Aftercare is a very important part of Temazepam treatment as it provides you with ongoing support after you have completed your programme at rehab.
Do I need Temazepam rehab treatment?
Recognising the need for help can be difficult for various reasons. You may not think that prescription medicines can be addictive or that your use has become an issue with some people going into denial when loved ones start to express concern.
For these reasons, it can be helpful to ask yourself the following questions which may show that you need Temazepam rehab:
Do I feel like I need Temazepam in order to cope with everyday life?

Have my friends or family expressed concern about my Temazepam use?

Do I continue to use Temazepam even though it is causing negative consequences in my life?

Have I tried to quit Temazepam but been unsuccessful?

Do I take Temazepam without a prescription or after obtaining it by nefarious means?
If you have answered yes to any of these questions then it is likely that you will benefit from Temazepam treatment. At UKAT, we offer a comprehensive Temazepam rehab programme which is designed to address every aspect of your condition. Get in touch with us today to find out more about how we can help.
How to discuss Temazepam rehab with loved ones
When discussing Temazepam rehab with your loved ones, it is important to be open and honest about your condition and what you hope to achieve from treatment. By involving them in the recovery process from the start, they will feel closer to you and will be able to see that you are giving it your all and will also be crucial support during difficult moments.
You must understand those closest to you can also be affected by your Temazepam abuse. It is important to remember that your family and friends want what is best for you and they will most likely be very supportive of your decision to undergo treatment.
Relapse after Temazepam rehab treatment
Relapse is a common occurrence after Temazepam rehab. There are many reasons why relapse may occur, such as triggers and stressors in your life, not having a solid support network, or failing to attend aftercare.
If you are experiencing cravings after leaving Temazepam rehab, there are some important steps to take to prevent relapse.
Firstly, it is important to recognise your triggers and try to avoid them if possible. If you cannot avoid them, then it is important to have a plan in place to deal with them. Build a solid support network of friends and family who will be there for you during difficult times. They can provide you with practical and emotional support to help you overcome your cravings.
It is also vital to attend your aftercare programmes and other support groups like Narcotics Anonymous which will provide you with ongoing support after leaving Temazepam rehab. UKAT's aftercare programme will ensure you are not alone struggling and provide you with the tools and support you need to stay on track. Just remember that relapse is common and so don't allow one slip-up to make you lose faith in yourself or the recovery process.
Tips for a successful Temazepam rehab
Start the Temazepam rehab process with a positive mindset
It is completely normal to be nervous when you enter Temazepam rehab but it is very important to start your treatment with a positive mindset. Don't make assumptions about the people you are going to meet, the effectiveness of certain therapies or treatments, or any aspect of rehab. You will only get out as much as you put into Temazepam rehab so go into it remembering that you are in charge of your own recovery and make the most out of every moment in rehab.
Take the opportunity for some self-love
In our busy lives, it is rare that we get a moment to ourselves for relaxation and reflection let alone several weeks. While you are in Temazepam rehab, you will have the perfect opportunity for some self-love. Read books you have been putting off, make new friends or work on your physical health. The best Temazepam rehab centres have fantastic facilities such as private gyms and common rooms to socialise so just allow yourself to try and enjoy the experience and work on yourself. This will help you to come out of rehab re-energised, relaxed and, of course, on the road to recovery.
Participate in aftercare
Transitioning from the immersive recovery environment rehab provides back to the outside world can be difficult. You will have access to Temazepam again, you may need to go back to work and other responsibilities and you will be surrounded by stresses and triggers which could be contributing factors to a relapse. That is why the best Temazepam rehab centres provide aftercare programmes to help you through difficult moments and reduce the risk of relapse. UKAT provides all our clients with one-year free aftercare as well as access to our network of Alumni who help and support each other after they leave rehab.
How long does Temazepam rehab last?

The length of Temazepam rehab will depend on a number of factors such as the severity of your condition, your dedication to treatment and whether you have any underlying mental health conditions. At

UKAT

, our Temazepam rehab treatment ranges from 7 days to 3 months depending on the severity of your condition and how long you are able to commit to rehab.

How much does Temazepam rehab cost?

The cost of Temazepam rehab will depend on a number of factors such as the type of Temazepam rehab you choose and the length of time you stay in treatment. To find out more about the

costs of rehab treatment

at a UKAT centre, please contact our admissions team who will be happy to discuss your options.

Where can I find a Temazepam rehab centre?

UKAT has Temazepam

rehab centres across the UK

which are accessible from everywhere in the country. Get in touch with us today and we can help you to

find the best rehab centre

for your Temazepam recovery treatment taking into account where you live and the facilities you are looking for.

Can temazepam rehab be done at home?

Rehabilitation is the process that takes place after a detoxification. It is never advisable to quit temazepam suddenly, and if you are planning on quitting at home, you will need to discuss this with your doctor first.
For a rehabilitation programme, you will need to attend an inpatient or outpatient programme where you will be treated with various therapies designed to tackle the underlying issues that led to your addiction.

Can I get Temazepam rehab on the NHS?

Treatment for addiction is provided on a day care basis by the

NHS rehab

services, although accessing these programmes can be difficult due to the heavy demands on the service. If you would like to have temazepam treatment on the NHS, talk to your doctor, who will refer you to your local treatment service.

But be aware, it is likely that you will have to wait before your initial consultation and before a place becomes available.