Xanax rehab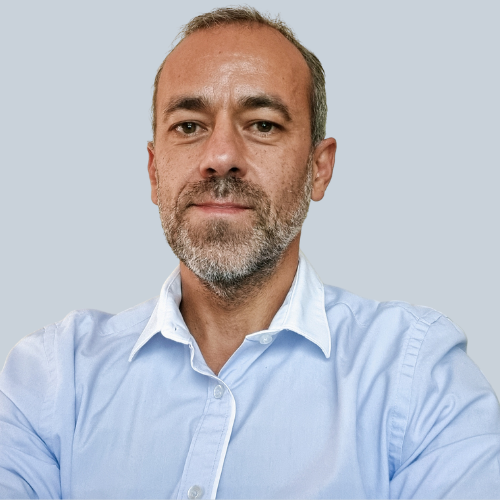 Last Updated:
August 8th, 2023
Xanax is a sedative in the benzodiazepine class, used to treat anxiety and panic disorders. However, those who take more than their prescribed dose can become dependent on the drug, finding it incredibly difficult to stop taking it. Realising that you may require professional help for Xanax addiction is a brave first step, one which is vital if you wish to set yourself on the path to wellness and recovery.
When selecting a programme of care, it is vital you address both the physical and psychological elements of your dependence through Xanax detox, followed by therapeutic activities. The good news is that there are a lot of options when choosing a Xanax rehab if you wish to start on the road to lasting recovery.
What is alcohol addiction?
When you think about addiction treatment, you may concentrate on detox. However, an effective programme of care goes beyond the physical aspects of Xanax dependence to include therapeutic rehab. The purpose of Xanax rehab is to break your unhealthy routines so that you can leave your facility with the tools necessary to live a clean life, with control over your Xanax cravings.
Xanax rehabilitation is about restoration, getting clients back to the position they were in before their drug use began. With a clear head and a fresh perspective, rehab offers those struggling with Xanax abuse a nurturing and supportive space to break free from Xanax once and for all. Through regular therapy for addiction, groups, and activities, you will work to address your emotional needs, uncovering some of the reasons why you chose to begin abusing Xanax in the first place.
How do I know if I need Xanax rehab?
If you feel that any of these statements apply to you, it might be time to start considering Xanax rehab:
Do you rely on Xanax just to get through the day?

Have you already tried to cut down on your Xanax intake but failed to do so?

Do you encounter cravings for Xanax?

Are you unable to keep up with obligations, such as work or social activities, as a result of your Xanax use?

Do you find yourself obsessing over Xanax, especially when you do not have it?
How can rehab help my Xanax dependence?
At our UKAT centres, we have numerous options available for our clients to address their Xanax dependence. Prior to your stay, our dedicated staff team will carefully consider the best course of treatment to meet your needs. What works well for you may not work so well for someone else, which is why we incorporate a range of approaches, some of which include:
Individual therapy
Teaching our clients about the processes of their Xanax abuse, this approach helps those struggling to better understand their own destructive behaviours and what triggers them. The aim is to help our clients find healthy alternatives to replace these destructive behaviours and prevent future substance abuse.
Dialectical Behavioural Therapy (DBT)
Unlike some other drugs, Xanax produces a very vivid emotional response during withdrawal. If those emotions are not dealt with in rehab, they could come back to being a constant source of trouble for those in recovery. For this reason, treatment uses elements from Cognitive Behavioural Therapy, but with one major difference: where CBT focuses on treating Xanax addiction through problem-solving, DBT combines both problem-solving and emotional acknowledgement, helping clients to cope with these feelings and work through them in a positive way.
Skill building therapies
One therapist might focus on coping skills aimed at helping prevent further Xanax use once leaving the facility. Another might teach clients life skills to prepare them to look for employment upon completion of their programme. Others might concentrate on finding hobbies such as cooking, learning the art of music, or diving into sports as a method to find a healthy alternative to Xanax.
Some other therapies and activities we provide include:
One-to-one counselling

Group therapy

Contingency management

Motivational interviewing

Hypnotherapy

Psychotherapy

Experiential therapy

Psychodynamic therapy
Acceptance and commitment therapy

Meditation

Mindful fitness

Music therapy

Animal-assisted Therapy

Sport and Nutrition

Yoga
Are there any risks in Xanax rehab?
Entering Xanax treatment might feel like a risky venture. However, these associated risks are a big reason that experts recommend not trying to beat addiction at home.
Xanax is a benzodiazepine similar in mechanisms to other drugs like Ativan and Valium. Withdrawing from Xanax (which is a necessary part of treatment) produces a range of withdrawal symptoms that are mild in some people and more serious in others. The most serious withdrawal symptoms constitute the biggest risk to Xanax treatment.
Properly managed under the supervision of experienced medical personnel, Xanax treatment carries minimal risks. Attempting to treat yourself at home, however, is just the opposite. Without medical treatment, you could be taking your life into your own hands. We urge you to do it under the guidance of trained professionals in the right facility to keep you safe and comfortable.
What should I expect from Xanax rehab with UKAT?
Ongoing support
You should expect treatment to be challenging. It is not easy to kick a Xanax habit once addiction has set in. But with staff members there to support you every step of the way, you can feel confident in the quality of your care. Do not be afraid to ask for help when the struggle becomes especially intense. Also, note that Xanax rehab will get easier as you progress through it.
Companionship
At our centres, you can expect to be working alongside other patients undergoing similar treatments. Some might be there for Xanax treatment, while others are recovering from different drugs. Our rehabs work with shared experience, cultivating a space that is mutually uplifting and encouraging.
Your next steps
If you have any queries about Xanax treatment or believe someone you know is addicted to Xanax, right now is the time to get the information you're looking for. Delaying this only gives you an opportunity to put it off until tomorrow and then the day after that.
We are here to help you find the best inpatient Xanax rehab right now. But we cannot help you if you do not reach out to us.
Frequently asked questions
What does Xanax treatment include?
Xanax treatment starts with a medical assessment. From that medical assessment comes a customised care plan that includes both detox and rehabilitative therapies. Xanax rehab therapies generally consist of talking therapies, either in a one-on-one or group setting. At UKAT, free
aftercare
follows treatment for up to twelve months.
How long does Xanax treatment take?
It is not possible to put a specific time limit on any one person's time spent in Xanax rehab. While rehab can last up to twelve weeks, we would recommend giving yourself a few months to completely wean off from Xanax. However, there are
rehab programmes
as short as four weeks available in all our centres.
Are Xanax rehabs private and confidential?
Your privacy is of paramount concern to all of us at UKAT. We do not divulge patient information outside of the rehab setting.
Is there any ideal length for Xanax rehab?
There is no 'one-size-fits-all' rehab programme for every recovering addict. As such, there is no single time limit either. Your doctors, nurses and therapists will work together to decide what would be an appropriate length for your case. Whatever that length happens to be is best for you.