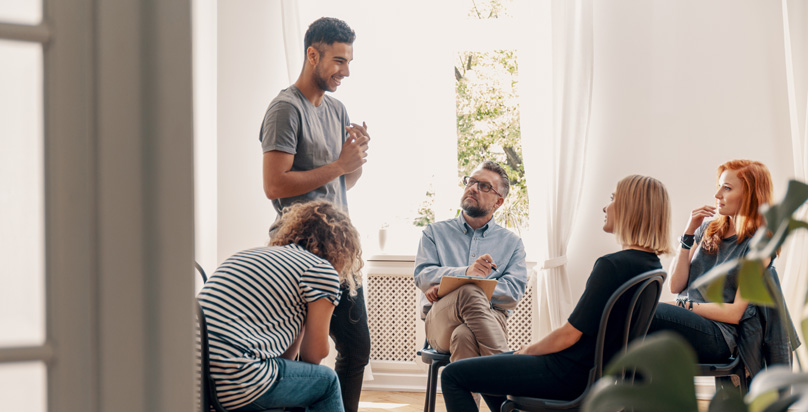 Alcohol and Drug Addiction Treatment in Leicestershire
Drug and alcohol abuse and addiction ruin lives – and this is as true in Leicestershire as it is anywhere else in the UK. Indeed, it can sometimes seem as though the county suffers more than its fair share of the damage wrought by substance abuse – addicts and their loved ones can be found throughout Leicestershire, placing significant extra strain on health and social services already stretched to the limit thanks to austerity measures.
Addiction Treatment Services in Leicestershire
Leicestershire hosts or is near a broad range of support services and treatment organisations, so there is hope for anyone seeking assistance with battling their drug or alcohol addictions, or looking to help someone close to them.Leicestershire is home to many excellent free and private treatment services – and as a result, it can feel like a tremendous challenge to work out the best option for you, especially if you're dealing with addiction or trying to help a loved one get free of his or her own. This is where we can help: if you want a few recommendations for treatment options and support groups in or near Leicestershire, call us on today so one of our confidential advisors can assist you.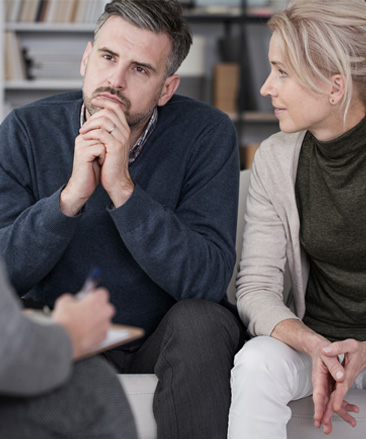 Private Rehabilitation
In the worst cases of addiction, there is a significant danger to the addict and anyone around them. This danger won't simply go away; as the addiction progresses, indeed, the risk of harm will grow ever greater. To reduce that risk, private rehabilitation is often the best option.
UKAT are proud to offer Liberty House Clinic is located 70 miles from Leciester.

Liberty House Clinic is an excellent choice for alcohol and drug detox and rehabilitation. Situated in the heart of Luton, our facility is a leading figure for those wishing to rehabilitate close to the Midlands but still far away from triggers and local temptations.
We Provide:
Prescribed Medical Detoxification
Drug & Alcohol Rehabilitation
Proven Counselling Treatments
Holistic Therapies
12 Step Recovery Model
One-to-One & Therapy
Motivational Interviewing
Trauma therapy
Psychiatric assessments
Dual diagnosis care
Aftercare & Ongoing Therapies
Cognitive Behavioural Therapy
CQC Registered
24-Hour Care
All UKAT rehabs also offer support and help through our facilitated family groups. These groups enable those close to the sufferer an opportunity to talk about the impact that alcoholism has had on their lives and to look at how they can improve their emotional well-being. Family support groups take place on a weekly basis at each of our centres and anyone who has a close connection to the addict in our treatment programme can attend. You can find out more information regarding days and times by viewing our family support programme.
The Benefits of Private Rehab
If you or a loved one are seriously struggling with addiction, private rehab provides:
Immediate admission
Medical detox with 24/7 care & support
Overcome the root causes of addiction
Experienced team of doctors & therapists
Personalised rehabilitation programme
Look, feel, sleep better & regain confidence
Learn techniques for relapse prevention
1 year complimentary aftercare support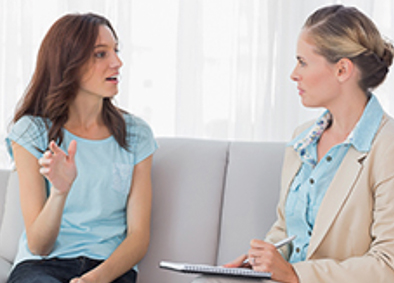 Sober Transport Service
Making the journey from home to clinic can feel overwhelming, a sober transport service works to ensure you or your loved one are taken from door to door safely and securely while supporting you along the way and affording the opportunity discuss any concerns you may have in a professional and understanding way.

What Does Rehab Cost?
The cost of rehab can vary depending on the area and the type of treatment you require. However, it is usually priced at around £1,500 – £3,000 per week. If you are thinking about attending a private rehab facility near Leicestershire and would like to find out specific costings, get in touch and we will be able to provide you with this information to aid you in making a decision.
To find out further information on the cost of rehab enter your number below and one of our team will call you back
What Treatment Services Are Offered by the NHS?
Private rehab isn't an option for everyone, and there are many reasons someone might opt for alternative treatments. Luckily, there are a number of free services near Leicestershire for people who wish to attempt getting clean without opting for private rehab.
In Leicestershire, there are a number of organisations that provide drug and alcohol treatment, including:
Addiction assessment
Mental health asessment
Physical assessment
Detoxification
Therapy
Medicated treatment where needed
Where Are These Services Based?
What Are the
Pros
and
Cons
of Free Addiction Treatment
Pros
The services are free of charge
All information is confidential
Services are located in the local community, close to home and family
Cons
Lengthy admissions process
Might not be referred to residential rehab
Patients may be asked to go to different clinics/centres for different treatments
Recovery may be affected by life distractions and access to drugs and alcohol
Access to the personal therapist is limited
It may be more challenging to build an outpatient support network
To discuss your options further please enter your telephone number below and one of our highly trained team will be in touch as soon as possible:
Free Addiction Treatment Services Available in Leicestershire
Turning Point Leicestershire and Rutland is an integrated substance misuse service for the county, city and prison. The service has hubs in Leicester city, Coalville and Loughborough among other areas.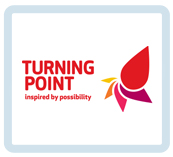 Turning Point - Leicestershire and Rutland
Telephone: 0330 303 6000
Address: A2 Eldon St. Leicester Leicestershire LE1 3QL
Website: NAME website.
The Turning Point team runs services for adults, families and young people. Regardless of your age, the hubs have a service which will meet your needs. For young people up to 24, they have a dedicated youth team that will work one-to-one with the client.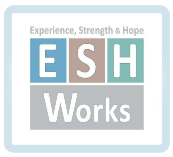 ESH - Nuneaton
Telephone: 01926 889 356
Address: Esh Works 24a Coton Road Nuneaton Warwickshire CV11 5TW
Website: NAME website.
ESH Works is an independent, not for profit, drug and alcohol support organisation, offering private and confidential professional support, counselling, advice and guidance.
Addiction Support Groups in Merseyside
Addiction support groups are specifically focused on substance abuse and behavioural addictions, as well on the issues associated with recovery. Some prefer to use the informal environment of a support group meeting to share their addiction-related problems and to seek advice. It is always a good idea to check out the support groups in your area and meet like-minded neighbours. Creating a supportive environment during recovery is highly important.
What is NA?
NA (Narcotics Anonymous) is a non-profit fellowship for all people whose lives have become unmanageable through the use of drugs. Everyone in attendance is looking to abstain from drug use and find a new way to live by following the program. There are no fees and everyone is welcome. Anonymity is a vital factor of the fellowship to enable everyone to attend without fear of social repercussions. It is possible to find a group meeting in Leicestershire, regardless of your location in the county.
What is AA?
AA (Alcoholics Anonymous) is a non-profit fellowship for all people whose lives have been negatively affected by alcohol misuse. These meetings are held throughout the week and can be beneficial for anyone seeking help for conditions originating from or related to alcoholism. Even people who are not abusing alcohol, but are suffering because of a relationship to an alcoholic can find and provide support and adequate help at these meetings.
AA Meetings in Leicestershire:
Leicester 'Sobriety'
Methodist Church, Bishop St,
LE1 6AF
Fridays at 07:30pm
Loughborough
John Storer House, Bedford Square,
LE11 3HB
Wednesdays at 8:00pm
Leicester Big Book
Friends Meeting House, 16 Queen's Rd
LE2 1WP
Fridays at 07:30pm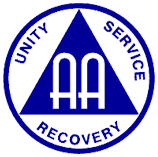 NA Meetings in Leicestershire:
Leicester
Sundays at 4:00pm
Bishop Street Methodist Church
10a Bishop Street
LE1 6AF
Loughborough
Tuesdays 7:30pm
Blue Room, Methodist Church
106 Knightthorpe Road
LE11 5JU
Leicester
Mondays 7:15pm
Lewis Room, Bishop St Methodist Church
Bishop Street, Town Centre
LE1 6AF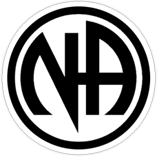 Travelling to and from Leicestershire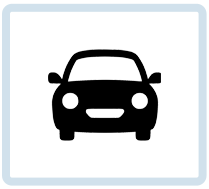 it is easy to reach Leicestershire because of its rather comfortable position between a number of other counties: Nottinghamshire (northern border), Lincolnshire (north-eastern border), Rutland (eastern border), Northamptonshire (south-eastern border), Warwickshire (south-western border), Staffordshire (western border), and Derbyshire (north-western border). There multiple large roads which you can use for easy access into the area. The M1 and the M62 are the largest, with another motorway, the M6, running just next to the south border.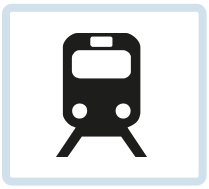 East Midlands Trains are the main provider of railway services in the area, with the CrossCountry also serving a number of local stations. If you want to reach Leicester from London, the quickest route would be if you take the Sheffield train (East Midlands Trains) from St Pancras International and ride it for about an hour and five minutes. It is a direct line between the two cities.