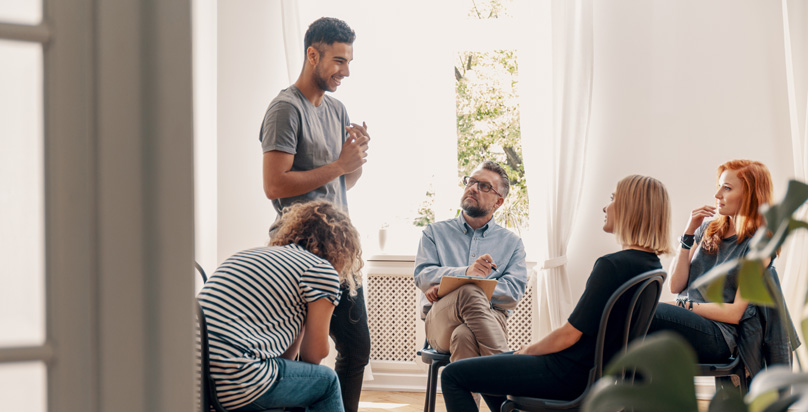 Alcohol and Drug Addiction Treatment in Bedfordshire
Alcoholism and drug addiction can be devastating for sufferers and soul destroying for loved ones watching an addict's demise. Fortunately there are a number of good rehab services for those struggling with drug or alcohol addiction, and this guide will cover both private and free treatment options. If you or a loved one are affected by substance abuse in Bedfordshire, help is at hand: read on for a guide to support organisations and rehab clinics in your area.
Addiction Treatment Services in Bedfordshire?
Selecting a treatment option that's most appropriate for you may feel very challenging, especially in the face of the distress and anxiety addiction causes. If you feel that you or a loved one are in danger, through substance abuse or related mental health conditions – or if you would simply like recommendations for support networks and treatment options in or near Bedfordshire – please don't hesitate to call us so that one of our addiction counsellors can assist you.
There are a number of services being offered through the NHS, charities (including NA and AA), as well as private rehabilitation for those requiring urgent admission.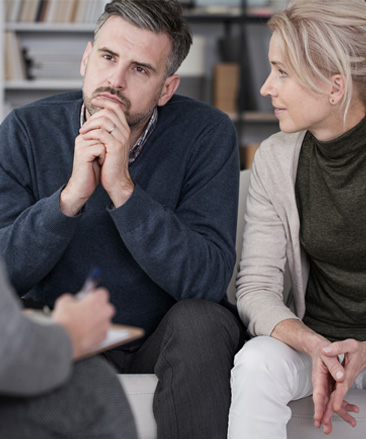 Private Rehabilitation
Drug and alcohol abuse varies hugely in severity; however, in the more serious cases a person suffering from addiction is at great risk of harming themselves and others and urgent attention is necessary. Private rehabilitation provides the most immediate and secure way to set an addict on the road to recovery. Here at UKAT, we've helped thousands of people all over Bedfordshire beat their addiction. By exploring therapeutic models such as CBT, group therapy and the traditional 12 Step Model, coupled with aftercare and support, you or a loved one will remain in the safe hands of our trained addiction therapists and psychiatrists. Whether you live in Bedford, Kempston or Leighton Buzzard, our trained addiction counsellors are available today to talk through your requirements.

Liberty House is one of our fully refurbished drug and alcohol rehabilitation facilities, set within a quiet and picturesque suburban street-based in the heart of Luton. Situated just outside of London, our facility boasts 18 beds, large grounds, recreational facilitates and world-class deidicated medical teams and support staff.
We Provide:
Prescribed Medical Detoxification
Drug & Alcohol Rehabilitation
Proven Counselling Treatments
Holistic Therapies
12 Step Recovery Model
One-to-One & Therapy
Motivational Interviewing
Trauma therapy
Psychiatric assessments
Dual diagnosis care
Aftercare & Ongoing Therapies
Cognitive Behavioural Therapy
CQC Registered
24-Hour Care
We also offer free group sessions for families or anyone closely connected to the individual.
These groups provide guidance and support network built and an understanding of addiction acquired. All of which can contribute to ongoing long term recovery for both addicts and family members.
The Benefits of Private Rehab
If you or a loved one are seriously struggling with addiction, private rehab provides:
Immediate admission to a safe and nurturing environment
Medical detox with 24/7 care & support
Overcome the root causes of addiction
Experienced team of doctors & therapists
Personalised rehabilitation programme
Look, feel, sleep better & regain confidence
Learn techniques for relapse prevention
1 year complimentary aftercare support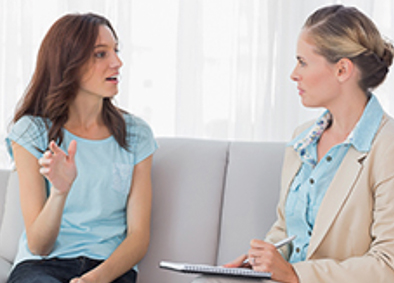 What Does Rehab Cost?
The cost of rehab can vary depending on the area and the type of treatment you require. However, it is usually priced at around £1,500 – £3,000 per week. If you are thinking about attending a private rehab facility near Bedfordshire and would like to find out specific costings, get in touch and we will be able to provide you with this information to aid you in making a decision.
To find out further information on the cost of rehab enter your number below and one of our team will call you back
What Treatment Services Are Offered by the NHS?
A number of other organisations and services – public and private – exist to help people in Bedfordshire who are struggling with drug and/or alcohol abuse. Some are run by or affiliated with national NHS programmes; others are under the auspices of local or borough councils; still, others are charities or for-profit companies. A selection of organisations catering to various groups follows, but please speak with your doctor or an addiction counsellor to get information on the services most appropriate to your specific needs.
The service provides:
Recovery and care planning
Support for families
One-to-one support
Medication for opiate addiction
Stabilisation
Assessments for residential rehabilitation
Counselling and relapse prevention
Facilitation of rehabilitation
Motivational interviewing
Care management
Community detoxification
Where are these Services Based?
What Are the
Pros
and
Cons
of Free Addiction Treatment
Pros
Free of charge
Confidentiality
Accessible to everyone
Located in the local community
Close to home and family
Cons
Lengthy admissions process
Might not be referred to residential rehab
Patients may be asked to go to different clinics
Recovery may be affected by life distractions
Access to the personal therapist is more limited;
Patients may not have the same therapist
To discuss your options further please enter your telephone number below and one of our highly trained team will be in touch as soon as possible:
Free Addiction Treatment Services Available in Bedfordshire
Private rehabilitation may not be an option for everyone, and the good news is that Bedfordshire has many free services catering for those who believe they can overcome their addictions.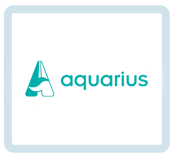 Bedfordshire Young People
Telephone: 01234 341977
Address: 28-30 Meadway, Bedford MK41 9HU - www.aquarius.org.uk
Young People service supports 5 to 19 year olds impacted by substance misuse whether this be parental or own use.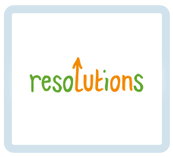 CGL – ResoLUTiONs Luton
Telephone: 0800 054 6603
Address: 2-12 Victoria Street, Luton, LU1 2UA - www.resolutions4luton.org
ResoLUTiONs Luton is a free and confidential drug and alcohol service for adults, young people and families.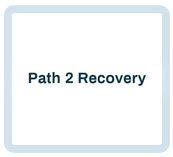 Path 2 Recovery Drug & Alcohol Services
Telephone: 01234 352220
Address: 21 The Crescent, Bedford, MK40 2RT - www.elft.nhs.uk/service/299/Path-to-Recovery-P2R-Drug-and-Alcohol-Service-for-Bedford-Borough
Path to Recovery (P2R) is a one stop service which provides advice, treatment and support to adults 18+ whose lives are affected by drug or alcohol use.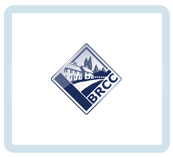 The Bridge Project Luton
Telephone: 01234 838 771
Address: Stockwood Park, Luton, Bedfordshire, LU1 3AJ - http://bedsrcc.org.uk/the-bridge/
The aim of the Bridge Project is to help people in Luton who have had support or treatment for alcohol and/or drug use to develop the confidence, skills and experience required to compete in the labour market.
Addiction Support Groups in Bedfordshire
Addiction support groups are a vital aspect of the long-term treatment process; focused on substance abuse and behavioural addictions, and the various issues associated with recovery, support groups normally bring together people suffering the same kind of addiction so group members can feel that they are part of a relevant peer group which understands their specific challenges and experiences.
What is NA?
NA (Narcotics Anonymous) is a globally renowned non-profit fellowship for people whose drug abuse has had a detrimental impact upon their lives. Everyone attending NA meetings is trying to abstain from drug use and to develop a new way of life. There are no fees to attend and everyone is welcome as long as they are actively striving to stay clean.
What is AA?
AA (Alcoholics Anonymous) is – like NA – a non-profit fellowship; since its inception in the 1930s AA has helped millions of people worldwide escape from the claws of alcoholism. AA meetings are held right across the country, including a good number in Bedfordshire, and may be particularly valuable for people who have already gone through rehab and are seeking ongoing support.
AA Meetings in Bedfordshire:
Bedford Discussion
Quaker House, 5 Lansdowne Rd.
Thursdays at 7:30pm
Biggleswade: Lunch
Biggleswade Masonic Centre
Sundays at 12:30pm
Leighton Buzzard
Salvation Army, Lammas Walk
Wednesdays at 8:30pm
Luton Courage to Change
The Holy Cross Church Hall
Fridays at 7:30pm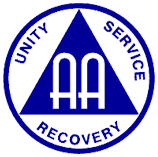 NA Meetings in Bedfordshire:
Luton
Saturdays at 8:00pm
St Saviour's Church
Russell Street
Luton
LU1 5EB
Luton
Mondays at 10:00pm
St Saviour's Church
Russell Street
Luton
LU1 5EB
Bedford
Fridays at 7:30pm
Bedford Quakers
5 Lansdowne Road
Bedford
MK40 2BY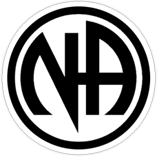 Travelling to and from Bedfordshire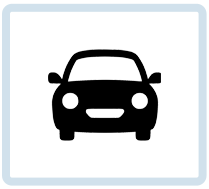 Bedfordshire is well-connected by road to the rest of the country thanks to its proximity to London; the M1 (London-Leeds) passes through the county with junctions near Luton and Bedford (and nearby Milton Keynes), while the A1 (London-Edinburgh) and A5 (London-Holyhead) trunk roads also run through sections of Bedfordshire.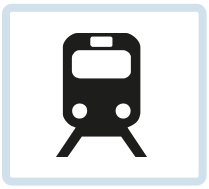 Bedfordshire is crossed by three of the UK's most important railways: the West Coast Main Line stops at Leighton Buzzard with routes to Northampton and London Euston; the East Coast Main Line has various stations in the county en route to Peterborough or London King's Cross; and the Midland Main Line goes via Luton and Bedford (and others) to and from a host of stations including several in London (via Thameslink).
About Bedfordshire
Ukat offers Addiction Treatment services in Bedfordshire. east in England. Bedfordshire's main attractions include Corn Exchange, Woburn Abbey, Wrest Park, Woburn Safari Park, and Houghton House. Bedfordshire is well known for its many rivers and waterways including Lewsey Brook, River Ivel, River Flit, Knapps Brook, and Houghton Brook. Bedfordshire, East Of England
Bedfordshire's local authority administrative HQ is Luton Town Hall.
Bedfordshire is linkedd to county district shires including Bedford, Central Bedfordshire, and Luton.
Lower tiers of local government include Felmersham, Kensworth, Podington, Hyde, and Blunham within the County of Bedfordshire.
The wards and electoral sub divisions of Bedfordshire also include Kempston West, Kempston Central and East, Kempston North, and Kempston South.
County's such as Bedfordshire are divided into parliamentary constituencies such as North Bedfordshire (UK Parliament constituency), Luton West (UK Parliament constituency), North East Bedfordshire (UK Parliament constituency), Luton (UK Parliament constituency), and South West Bedfordshire (UK Parliament constituency).
The Flag Of Bedfordshire is the flag of the English County of Bedfordshire.
The County of Bedfordshire also amalgamated hamlets such as Beeston, Thorncote Green, Stanford, Honeydon, and Keeley Green within its boundaries.
The County of Bedfordshire also amalgamated villages such as Everton, Little Barford, Campton, Clapham, and Marston Moreteyne within its boundaries.
Other villages in Bedfordshire include Billington, Salford, Chellington, Stondon, and Broom.
Last in order but nevertheless important, Bedfordshire includes Maulden, Kempston Hardwick, Wootton, Wyboston, and Lower Stondon.
Incorporated settlements within Bedfordshire's boundary now include Chiltern Hills, Someries Castle, Kempston, and Wixams.
Other towns located within the County of Bedfordshire include Luton, Flitwick, Houghton Regis, Shefford, and Biggleswade
Putteridge Bury, University of Bedfordshire, and University of Bedfordshire Theatre in Bedfordshire are famous through out the England and the United Kingdom.
Notable educational establishments in Bedfordshire include Dame Alice Harpur School, and Luton Sixth Form College.
Furthering the education of Bedfordshire locals is the Woburn Abbey, and RAF Henlow.
St Mary's Hospital, and Bedford Hospital deliver services locally to the Bedfordshire area.
Harrold-Odell Country Park, Stockwood Park, and Stockgrove Country Park are the most notable parks and open spaces in Bedfordshire and are famous through out England.
Local roads within Bedfordshire include A6 road (England), M1 motorway, and A505 road.
Bordering to the west of the County of Bedfordshire is Hertfordshire.
To the east of the County of Bedfordshire is bordered by Buckinghamshire.
Close to Bedfordshire, Northamptonshire, and Cambridgeshire are positioned immediately to the south of the County.
Close to Bedfordshire, Buckinghamshire, and Hertfordshire can be found situated immediately to the north.
Bedfordshire's reknown can be attributed to its diverse heritage including Tilsworth Castle, Mowsbury Hill, and Dunstable Friary.
Structures and Buildings of special interest within Bedfordshire include Chicksands Priory, Woodside Farm and Wildfowl Park, The Cross Keys, Wrest Park, and Woburn Safari Park.
Bedfordshire houses some well known churches including Church of All Saints, Church of St Peter & St Paul, and Church of St Mary the Virgin.
Bedfordshire has a notable history, including History of Bedfordshire, Beadlow Priory, Waulud's Bank, Bedfordshire County Cricket Club, and Bedfordshire County Council.
Bedfordshire is the founding County of number of companies including Riverbanks Clinic, Head Entertainment, and Jordans (company).
Bedfordshire is the broadcast service area for BBC Three Counties Radio, Heart East, BigglesFM, Heart Dunstable, and Zouches Farm transmitting station.