Content Overview
The opioid crisis that first began in the United States is now making its way across the rest of the world. And as such, it is more important than ever for Oxycontin users to be very careful about how they use the drug. Anyone abusing Oxycontin is a candidate for professional treatment, especially if that abuse includes dependence and addiction. Oxycontin addiction treatment and rehab is the safest and most reliable way to stop abusing the drug.
UKAT specialises in helping people struggling with drug addiction find and access appropriate treatment. Our mission includes Oxycontin addiction treatment and rehab. As a powerful opioid with excellent pain blocking properties, Oxycontin can be obtained legally through a prescription. Unfortunately, some people obtain the drug on the street or use a prescription in a way that exceeds doctor recommendations. Such users are excellent candidates for professional treatment.
The Importance of Oxycontin Addiction Treatment
Are you an Oxycontin abuser? Are you concerned about someone else using Oxycontin outside the boundaries of a doctor's prescription? In either case, we hope you understand the importance of addiction treatment. An Oxycontin addiction is no different than an addiction to any other drug with psychoactive characteristics, including other opiates. Oxycontin addiction treatment remains the safest and most successful way for an addict to stop using.
Oxycontin is in a class of drugs known as opioids. It is derived from the opium poppy, the same plant used to produce similar drugs like morphine, codeine, methadone, and heroin. The ability of Oxycontin to block pain signals makes it a very effective pain reliever following serious injury and surgery.
Despite its effectiveness as a pain reliever, Oxycontin is highly addictive. This reality underscores the importance of Oxycontin addiction treatment. A person addicted to the drug has reached the place where he or she is unable to overcome cravings and compulsive actions. He/she needs professional help that addresses addiction physically, mentally, and emotionally.
Unfortunately, failing to take advantage of Oxycontin addiction treatment can make a bad situation worse. Long-term use of opioids can have devastating effects on a person's mind and body. In addition, addiction damages family relationships, finances, social interactions, and even a person's ability to work.
Addiction treatment is important because, without it, the addict's life can be irreparably harmed. The lives of the addict's loved ones are also negatively affected. If you are abusing Oxycontin, we urge you to reach out and talk to someone about addiction treatment. A good treatment programme could mean the difference between getting clean and suffering irreparable harm through continued Oxycontin use.
Treatment Philosophy and Benefits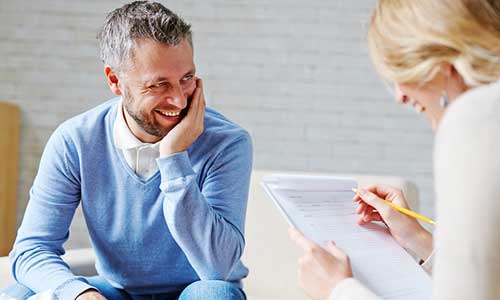 Modern addiction treatment is built around a disease treatment philosophy. In the past, addiction was viewed as solely a behavioural issue requiring nothing more than a modification of one's choices. Today we understand addiction as a brain disease requiring both medical intervention and behavioural changes. This new treatment philosophy has led to new and better ways to help Oxycontin addicts.
In approaching Oxycontin addiction as a brain disease, we can use certain medical modalities to address physical and psychological dependence. The disease treatment philosophy has led to changes in how we administer detox, for example, making the entire process both easier and safer for patients.
The disease treatment philosophy has also changed how we approach the psychological aspects of addiction. Therapists now seek to help addicts understand the root causes of addiction and the triggers of their own addictive behaviour whereas, in the past, therapy was based mainly on behaviour modification.
In summary, the modern philosophy of addiction treatment offers the overreaching benefit of treating the whole person – body, mind, and spirit – instead of just the body. Clinics now offer a holistic approach to recovery that seeks to attain permanent abstinence by equipping recovering addicts with the tools they need to stay clean long after physical detox does its job.
Tolerance vs. Oxycontin Dependence
Tolerance and dependence are separate conditions with different implications for treatment. A person can develop tolerance of Oxycontin without being dependent on it, and that would certainly influence how that individual is treated.
Here are the definitions of both terms:
Tolerance – Tolerance is a physical condition in which the body has learned to tolerate having a certain amount of Oxycontin in the system. Once tolerance has been established, Oxycontin is not as effective as it was at the start of use. The patient needs to use more of the drug in order for it to be equally effective.
Dependence – Dependence is a physical condition that goes beyond tolerance. It occurs when a patient's body begins to rely on Oxycontin to perform some sort of function. If the patient does not continue using the drug at a consistent level, the body reacts as though some loss of function has occurred. This produces the withdrawal symptoms associated with reducing Oxycontin dosage.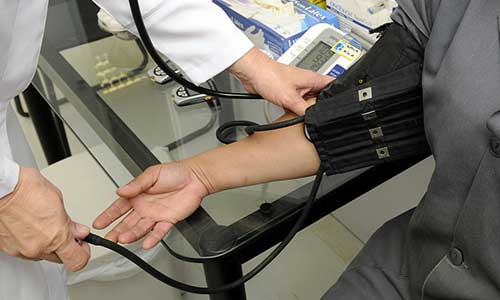 How does this relate to treatment? It relates in as much as medical professionals determine the most appropriate treatments based on the seriousness of a patient's abuse problem. Let's say you see your GP because you've noticed you're showing signs of tolerance to Oxycontin. Should the doctor determine you are not dependent on the drug, you will not require any sort of addiction treatment.
Instead, the doctor will probably start gradually reducing your dosage of Oxycontin while substituting it with a non-addictive analgesic. He or she would then taper both drugs until you are no longer using either one. You would not need hospitalisation or counselling either. On the other hand, a more intense treatment would be recommended if your doctor diagnosed you as being dependent.
Dependence requires a detox treatment of one form or another. Depending on how severe a person's dependence is, doctors may recommend following a detox with psychotherapeutic treatments. As you can see, dependence is a more serious problem than tolerance.
At this point, we need to mention that tolerance can lead to dependence if it is not treated. How? By encouraging the Oxycontin user to continue increasing dosage amounts in order to maintain the drug's effectiveness. The longer this continues, the more reliant on Oxycontin the body becomes. It doesn't take long for untreated tolerance to lead a person to the doorstep of dependence. And once dependence occurs, addiction is also a possibility.
Determining Treatment Readiness
Patients demonstrating dependence on Oxycontin need professional treatment as soon as possible. Unfortunately, forcing patients into treatment usually proves unfruitful. It is generally more productive to wait on treatment until an Oxycontin user demonstrates an appropriate level of treatment readiness.
The term 'treatment readiness' refers to a measure of the patient's willingness to submit to treatment without being forced. Treatment readiness is critical to full recovery because it determines whether an addict will fully participate in his or her own treatment. Those who do not willingly participate are unlikely to put forth their best efforts. They are likely to fail as a result.
Doctors and counsellors measure treatment readiness by speaking with patients, asking questions, and recording their answers. Those answers are then analysed as a means of figuring out the patient's thinking. Some doctors use a grading system that provides a hard and fast numerical rating to indicate treatment readiness.
There are numerous rating systems in use today. One of the more well-known systems is known as SOCRATES. This system, originally developed in the 1960s and modified numerous times since then, is based on 19 questions and five numerically rated answers. The 19 questions cover three different categories relating to a person's willingness to get treatment and any steps already being taken by the addict to that end.
Neither SOCRATES nor any of the other rating systems are foolproof. Doctors and therapists have to combine the results of their interviews with their own experience and a larger body of knowledge to determine treatment readiness. Patients showing a high level of readiness are encouraged to enter a treatment programme as soon as possible. Those who are not ready may be offered a stabilisation treatment in the hope that treatment readiness will increase in the short term.
Learning about Options for Oxycontin Rehab
There are plenty of treatment options available. All across the UK, there are private rehab clinics, public clinics, and charitable organisations working toward helping addicts of all kinds get well.
The challenge for you is amassing all the information you need to make an informed decision. And because there are so many options available, you might be easily discouraged in your efforts to research treatment. Please note that there are options here too.
You can learn about all the options for Oxycontin rehab by searching online. You can look at the websites of various treatment clinics to learn what they offer. You can then use the contact information to make phone calls or send e-mails. You can even visit local clinics for a more personal experience. All of this takes considerable time and effort. Still, it is possible to compile the information you need in this way.
The second option is to contact a drug or alcohol support group for help. Support groups typically have websites with lots of helpful information, and you can always call or write with specific questions. As an added benefit, a good support group will be prepared to issue an invitation for you to join them. They will provide all the support they can should you choose to do so.
A third option is to make an appointment to see your GP. Not only can your GP give you information about Oxycontin rehab options, but he or she can also provide a comprehensive medical evaluation to determine just what kind of treatment you need. And because NHS healthcare is provided for free to UK residents, seeing your GP will not cost anything out of pocket.
The fourth and final option is to contact UKAT or another similar organisation. We believe this is the best option for a number of reasons:
Comprehensive information
Given that our primary mission is to help addicts and their families get treatment, we work hard at maintaining an up-to-date database of information relating to all the available options at any given time.
Initial evaluations
All of our counsellors are trained in the process of conducting evaluation interviews. Just speaking to a counsellor can give you a fairly accurate idea of whether you or your loved one is addicted to Oxycontin. An initial UKAT evaluation is accompanied by sound advice regarding treatment options.
Answers to your questions
UKAT specialises in drug treatment and rehab. We are able to answer questions in detail, which is something GPs and charities cannot necessarily do.
Treatment referrals
We have access to treatment providers across the UK. We are able to offer treatment referrals based on individual needs and circumstances, rather than funnelling clients into a single, one-size-fits-all treatment programme.
Little or no waiting
Because we have clinics all over the UK, there is generally little to no waiting for clients who want to get started right away. If your level of treatment readiness is high, it is quite likely we can find an open bed space at a clinic ready to admit you within the next 24 to 48 hours.
You do have lots of avenues for learning about available Oxycontin rehab options. Hotlines are there for you to help you choose the right treatment, as they have already systemised most of the rehab clinics they work with.
How Much Does Oxycontin Rehab Cost?
An Oxycontin rehab programme accessed through a private clinic is not free. Patients are responsible to pay for the cost of treatment in one way or another. How much does it cost? That depends on the treatment facility you choose.
There are lots of factors that go into determining the cost, beginning with the length of stay. A three-week treatment programme will obviously cost less than a 12-week programme. That is not to say that your length of stay should be determined solely by your budget. If an initial evaluation determines you really need 12 weeks of treatment, it is better to work out a way to pay for it than limit yourself to three weeks in order to save money.
The level of accommodation you choose also plays a role in determining your price. The least expensive rehab clinics offer shared or semi-private accommodations and minimal amenities. Amenities might include things like exercise rooms and organised leisure activities.
The most luxurious and exclusive rehab clinics offer private accommodations, numerous amenities, and a level of hospitality that people used to a certain kind of lifestyle appreciate. Luxury clinics go out of their way to include amenities like exercise rooms, swimming pools, treatment spas, gourmet chefs, and so on.
Right in the middle are moderately priced clinics that may offer private or semi-private accommodations with more modest amenities. As you can see, the many variables that go into the cost of rehab make it impossible for us to give a hard and fast number. Remember that when you are paying for rehab, you're paying for the cost of treatments along with staff salaries, food and lodging, overhead, and more.
Most patients can gain access to very good treatment programmes for a few thousand pounds. However, that is just an estimate. If you are in need of Oxycontin rehab, please contact us and inquire about residential treatment. We can work with you to find a rehab clinic that offers you the most value. If your budget is an issue, we will do our best to connect you with a treatment programme you can afford.
Paying for Oxycontin Rehab
We get that paying for Oxycontin rehab may present a challenge. But you do have options. Our first suggestion is that you check out your private health insurance plan – if you have one. Most health insurance plans cover at least a portion of rehab in a private setting. Some even cover the entire cost.
You do have other options even if you do not have private health insurance. Clinics generally accept credit card payments, so think about that option. They also accept payment by way of cash, cheque, and debit card. We understand this might be a problem for you as a result of your limited finances. However, there are ways to raise the cash.
Your family members and friends might be willing to contribute to a fund to pay for your treatment. A few dozen people all willing to contribute a small amount could make up the lion's share of what you need.
Are you aged 55 or over and have access to an occupational pension? If so, pension reform allows you to take the first 25% of your pot tax-free. Dipping into your pension is not ideal, but it is a better alternative to continuing to struggle with Oxycontin addiction.
It costs nothing to see your GP either. The point is this: a lack of funding does not need to prevent you from getting help. There are ways to access Oxycontin treatment even if you do not have a lot of money available.
How to Find the Best Oxycontin Rehab Centre?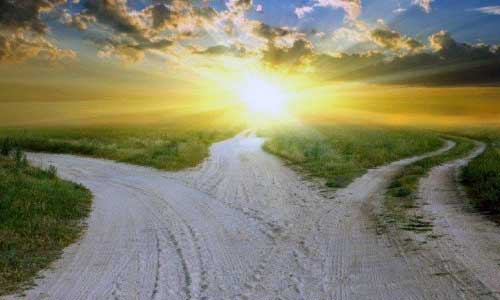 Do you want to know how to find the best rehab centre? Note that rehab centres vary in everything from cost to location and the treatments offered. Finding the right one for you is not as simple as throwing a dart against the wall.
The place to start is with a comprehensive evaluation that takes into account both the seriousness of your Oxycontin problem and any other health conditions that might affect treatment. A good evaluation also considers family drug use history, current home environment, other substances you might be using, and the length of time you have been using those other substances.
All the information gleaned during the assessment will give the counsellor a good idea of what kind of treatment you need. You can then go through the various options in detail. Ultimately, the choice will be yours. You can apply for treatment at whatever facility you believe is the best.
We encourage you to consider the following:
Accommodations – It is best to choose a facility with accommodations you believe you would be comfortable with. Finding yourself in an uncomfortable situation will only hamper your treatment.
Location – Clients are urged to consider location, especially where family members are concerned. You might want to stay as close to home as possible if you are hoping your family will come to visit while you're in rehab. On the other hand, you may choose a clinic that puts some separation between you and family so that you can focus completely on getting well.
Offered treatments – As we discuss your options, you may discover that one of our clinics offers a specific kind of treatment that appeals to you. For example, you might be interested in diet and nutrition education. There are clinics that make diet and nutrition the centrepiece of psychotherapeutic treatments.
The goal here is to find that one or two most closely aligned with your requirements, desires, and goals.
Types of Oxycontin Addiction Treatment
Oxycontin addiction treatment can be divided into three primary categories. The first is detox. Oxycontin addicts must go through detox if they hope to overcome addiction. Detox is a necessary first step that breaks the cycle of physical addiction.
The second category is symptom management. Throughout both detox and psychotherapy, patients experience a range of physical and psychological symptoms that could easily drive them back to drug use if not properly managed. Doctors and therapists manage symptoms through a combination of prescription medications and counselling therapies.
The third kind of treatment is the previously mentioned psychotherapy. Most psychotherapeutic treatments are counselling-based treatments administered either one-on-one or in a group setting. Trained counsellors use these treatments to address the psychological aspects of addiction. This includes both mental and emotional components.
Note that detox in the modern era is medically supervised and assisted. That is to say that doctors make use of medications and certain medical procedures. Patient health is monitored throughout the entire rehab process as well. The end goal is to lead the patient through completion of rehab while guaranteeing his or her health and safety.
Inpatient Facilities vs. Outpatient Treatment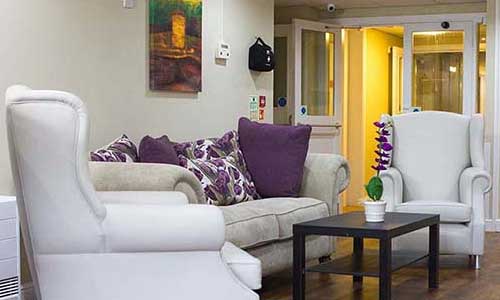 We can arrange for Oxycontin addiction treatment through both inpatient and outpatient facilities. An inpatient facility is a residential facility that offers everything the addict needs for his or her entire stay. The addict resides at the facility until treatment is finished.
Outpatient treatment is accessed by way of day clinics and doctor's surgeries. Patients visit the facilities for regularly scheduled treatments, then return home afterwards. Patient health is monitored throughout the full course of treatment as well.
Inpatient Rehab
Inpatient rehab for Oxycontin addiction is the domain of private clinics that operate independently of the NHS. Clinics are fully licenced and certified, and they are staffed by experienced doctors, nurses, therapists, and support staff. In some cases, staff members have had a personal experience with addiction.
In an inpatient setting, treatment is provided on a daily basis. Detox is completed first, then patients are transitioned into the psychotherapy programme that involves a number of different therapies. Some treatments are provided individually while others are conducted among the larger group of patients all being treated at the same time.
Inpatient rehab is advantageous in as much as it offers patients a distraction-free environment focused solely on addiction recovery. Rehab clinic staff are not attempting to treat anything other than addiction, and their patients aren't at risk of being distracted by family members, friends, or what's going on in the neighbourhood.
Another advantage of inpatient rehab is that patients have access to medical help around the clock. In an outpatient setting, that is not always the case.
Outpatient Rehab
Outpatient rehab is provided in a number of different ways. First off, the NHS offers rehab services under the supervision of the patient's GP. Another option is to undergo outpatient rehab offered by a private clinic. This is not the preferred method for private clinics, but the option does exist. Finally, some people access outpatient rehab by making arrangements with private counsellors and doctors offering services outside of the NHS.
Treatment in an outpatient setting is determined by the schedule of treatment providers. Patients normally visit the clinic daily during the early stages, then less frequently as treatment progresses. The length of time treatment takes depends on the schedule established by treatment providers.
The primary advantage of outpatient rehab is cost. If offered by the NHS, it is free. Treatments offered by private providers still cost, but they are less expensive than inpatient rehab because you are not paying for the cost of food, lodging, and overhead.
Outpatient treatment is at a slight disadvantage because distractions are not removed. Patients return home to the same circumstances they left at the start of the day. They are subject to the same neighbourhood influences, they hang out with the same friends, and so forth.
Private Oxycontin Rehabs and Confidentiality
Privacy and confidentiality are part of the programme at private Oxycontin rehab facilities. Facilities must adhere to confidentiality regulations. They must protect patient information and not share it outside of what the law allows. Moreover, private rehab clinics maintain the confidentiality of patient identities. They do not broadcast the names of people receiving treatment under their care. If you are worried about maintaining confidentiality during rehab, there is no need to. Your privacy and confidentiality are of paramount importance.
What is Residential Oxycontin Treatment
Residential Oxycontin treatment is treatment provided by inpatient rehab facilities. As previously explained, residential treatment involves residing at the rehab facility throughout. The facility provides food, lodging, and amenities alongside the treatments themselves.
Residential facilities can be located in urban centres, suburban neighbourhoods, and even rural areas. Most clinics house both patients and treatments in the same facility, though some do have separate facilities for each. In rare cases, clinics may offer housing and treatments at two separate locations requiring transport between them.
The Role of Medications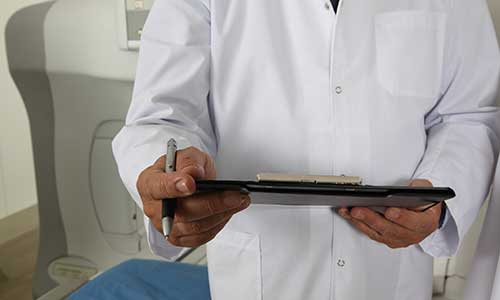 Medications play a significant role in treating Oxycontin addiction. Prescription medications serve to stabilise patients prior to withdrawal. They are used to facilitate a gradual withdrawal rather than expecting patients to quit cold turkey. Finally, prescription medications can be used to manage lingering withdrawal symptoms through treatment and beyond.
Over-the-counter medications are helpful in controlling withdrawal symptoms. For example, a common withdrawal symptom among Oxycontin users is stomach cramps associated with diarrhoea. The patient can be given an OTC anti-diarrhoeal to control both.
The role of medication in Oxycontin treatment is to facilitate recovery. It is not to simply remove Oxycontin from the equation and replace it with another drug long-term. Clinics are not trying to substitute one addiction for another. They are working to help patients get to a place of being completely drug-free.
The Role of Therapy
Medication alone rarely proves effective for Oxycontin addiction treatment. Therefore, treatment providers also administer psychotherapeutic treatments. Often termed simply as 'therapy', such treatments include a range of one-on-one and group counselling exercises. Examples include cognitive behavioural therapy (CBT) and mindfulness therapy.
The purpose of therapy is to help recovering addicts come to terms with their addictions. This is accomplished by helping patients understand the mechanism behind addiction, the things that trigger their addictive behaviours, and strategies they can utilise to avoid future relapse. A secondary goal of therapy is to help patients learn to control their thoughts and emotions.

The Use of Group Therapy in Oxycontin Addiction
Both outpatient and inpatient rehab facilities make use of group therapy for Oxycontin treatment. The idea of group therapy was born out of the original 12-step recovery process developed for alcoholics back in the 1930s. Therapists still rely on the dynamics of group therapy today to create an environment of mutual support among group members.
Making use of group therapy during formal treatment serves the secondary purpose of preparing patients to participate in local support groups after their release. Support group membership and participation have shown to improve relapse rates during the first year following formal treatment.
After Oxycontin Rehab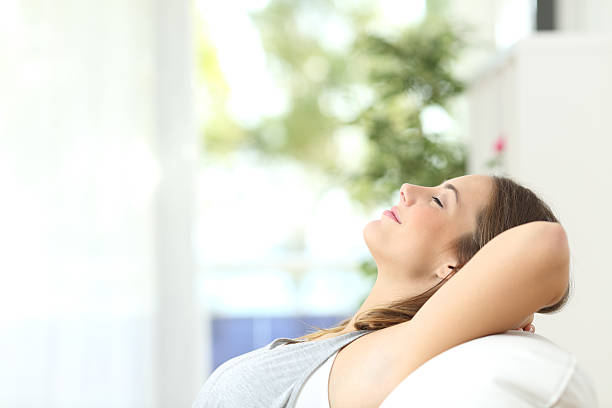 Inpatient Oxycontin rehab does not end when a patient is discharged. Rather, up to 12 months of aftercare services follow. These services are very similar to what the patient received in formal treatment. They include one-on-one and group counselling, 12-step work, and medical evaluations. The main goal of aftercare is to support the patient in order to prevent relapse.
Studies have shown that patients who take full advantage of aftercare services are statistically less likely to relapse in that first year. And make no mistake, the first year is critical. Studies also show that most cases of relapse happen within one year of treatment discharge. Conversely, patients able to make it through the first year without relapse are more likely to maintain permanent abstinence.
Never Too Late!
It is never too late to be treated for Oxycontin addiction. It's true that Oxycontin addiction is a serious problem, but it's not so serious as to suggest that you have no hope of ever getting well. Regardless of how you might be feeling right now, professional treatment can help you.
We urge you to reach out to us right now if you or a loved one is struggling with Oxycontin. The sooner treatment begins, the greater your chances of a full and complete recovery. On the other hand, delaying treatment will only make it harder for you to overcome addiction. Again, it is never too late. Reach out and let us help you.
Frequently Asked Questions
What happens during Oxycontin rehab?
Oxycontin rehab is a three-phase process that begins with detox. A typical detox treatment takes one to two weeks and is followed by several weeks of psychotherapeutic treatments. During this time, patients receive intense one-on-one and group counselling as well as any other appropriate treatments. Patients are discharged at the completion of their individual treatment plans.
How long does Oxycontin rehab last?
There is no set length of time that applies to every treatment. Oxycontin treatment lasts as long as necessary to successfully treat the patient. A typical detox-only treatment will generally last no more than a couple of weeks. When combined with rehab, treatment can last anywhere from 3 to 12 weeks. It may last longer in the most severe cases. Only a trained professional can determine an appropriate length of treatment for an Oxycontin patient.
Oxycontin rehab: away from home or not?
Whether or not the patient seeks Oxycontin treatment close to home is an individual decision. A big advantage of staying close to home is that family is nearby. This facilitates regular family visits as well as easier integration back into family life upon discharge. Having said that, some patients benefit from a greater distance between themselves and family. They benefit from the complete separation that going across the country affords.
Why seek help for Oxycontin addiction?
Oxycontin addiction is a serious problem that affects both the body and mind. It is not something most people can kick by themselves. We encourage Oxycontin abusers to seek help because professional treatment is usually the only way they can permanently stop using. Without professional help, addicts are at risk of a repeating cycle of quit attempts and relapse.
What other options exist for someone who cannot afford treatment?
Not being able to afford treatment does not exclude someone from getting help. The NHS offers free rehab services, and there are charities and support groups willing to do as much as they can within the resources at their disposal. Of course, addicts can try to quit on their own even though this is not advisable.
What factors in the cost of addiction treatment?
The cost of addiction treatment covers treatment facility use, medical equipment, prescription and OTC medications, staff salaries, food and lodging, facility maintenance, and overhead.
Am I addicted to Oxycontin?
You may be an Oxycontin addict if you display some or all the known warning signs and symptoms. The best way to know for sure is to get in touch with an experienced counsellor or medical professional capable of conducting a comprehensive evaluation. If you believe you might be addicted, do not wait. The sooner you get an evaluation, the better off you will be.
Why do people start taking Oxycontin?
Some Oxycontin users take the drug because they have been prescribed it by their doctors for pain. Among those prescription usurers, some begin abusing the drug by taking more than the doctor prescribed. Others start taking Oxycontin because it helps them cope with life. Still, others use the drug recreationally simply because they like the high it produces.
What are the signs of addiction?
The signs of addiction are many and varied. They include being unable to stop using, being willing to go to great lengths to get drugs, physical and psychological dependence, and more.