Content Overview
The most important thing you can do if you're struggling with crack cocaine addiction is to seek help. Breaking free from addiction is difficult, but it is possible.
Once you have taken the first step, reach out to family and friends, seek help directly through your GP, and think about contacting a substance-abuse counsellor or rehab facility.
If you're battling with crack cocaine addiction and considering treatment options, the first thing to do is look for a rehab centre that offers comprehensive treatment and a personalised plan. The first option is a detox-only clinic, where you'll undergo the detox process in a medically-supervised facility. After detox, you can then transition to inpatient rehab or continue with an aftercare plan.
Inpatient rehab is the best option for crack cocaine addiction treatment. It is comprehensive and incorporates all the other options rolled into one. Treatment includes medically supervised detox, group counselling led by a certified counsellor, medication-assisted treatment, Contingency Management and Cognitive Behavioural Therapies.The third option is to enrol in the Matrix Model Program. This is a 16-week outpatient treatment model, specifically designed to help crack cocaine addicts and other stimulant users. Treatment includes social support groups, relapse prevention groups, urine testing and individual counselling.< /p>
What Is Crack Cocaine Addiction?
Crack cocaine is the freebase form of cocaine, which is popular as a cheaper, faster-acting alternative to cocaine. People take crack to escape reality, experience euphoric feelings and an intense burst of energy. Certainly, crack is addictive and very dangerous. Addiction manifests when you engage in risky, problematic behaviour to source and use this substance. If you try to quit, you'll experience intense cravings, a high level of depression, irritability and increased anxiety.
Some of the signs of addiction include: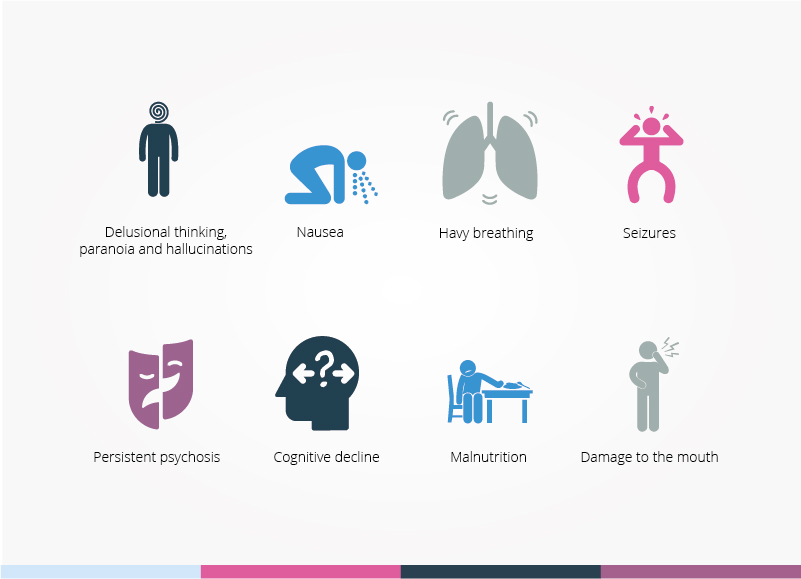 Is Rehabilitation Available for Crack Cocaine in the UK?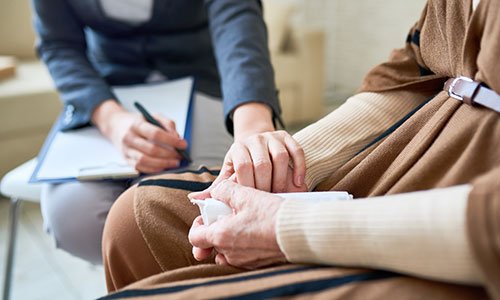 If you're struggling with crack cocaine addiction in the UK, your life is at risk. You'll notice that you exhibit erratic behaviour, violent tendencies and intense cravings that make you take unnecessary risks. However, there are options you can consider for the comprehensive treatment of crack cocaine addiction; these include inpatient and outpatient rehab centres.
We can help you find the right treatment centre, offer guidance, provide more information and highlight the nearest rehab centres closest to you.
Benefits of Private Rehab and treatment for Crack Addiction
Rapid access to treatment: The major benefit of a private rehab centre is that you can usually access treatment on the same day. Crack cocaine is a dangerous substance and you shouldn't wait any longer, once you've made the decision to get help for your addiction.
Round-the-clock support: You'll always have access to emotional and medical support whenever you need it. There is no risk of a medical emergency because medical staff are on hand 24/7 to watch over you.
Nutritious meals: One of the side effects of crack cocaine is rapid weight loss. In a private rehab centre, there is an in-house chef who prepares nutritious meals, which are aimed at helping you regain lost nutrients.
Guided detox: Due to the potency of crack cocaine and its unpredictable nature, medically-supervised detox is the safest way to rid your body of the substance. Detox is guided by a medical plan, created to ensure you remain safe throughout the whole process.
Benefits of NHS-funded treatment
The NHS can reach more people than private rehab facilities, as it is a government funded programme. They outsource to charity organisations that offer drop-in services and operate from hubs region to region to ensure all citizens can access treatment.
Treatment is free if you live in the UK. Individuals who require inpatient detox and rehabilitation will be referred to a charity-run rehab centre that receives funding from the local council.
Types of Rehabilitation Treatment for Crack Addiction
Inpatient Rehab
This type of rehab allows you to focus completely on recovery. You'll live at the rehab centre for the entire duration of treatment, free from distractions and under the 24-hour supervision of competent medical staff. It is considered the best form of treatment for those who are suffering from crack cocaine addiction. The recommended length of stay is either 60 or 90 days. However, the duration can be adjusted, based on your unique treatment needs.
Outpatient Rehab
There is more flexibility and less intensity to outpatient rehab, which allows you to attend treatment from home. It is therefore ideal for addicts in the early stages of addiction, who can't afford to take time off work or school. However, it isn't recommended for individuals who are long-term crack cocaine addicts.
Outpatient treatment benefits
Cheaper than inpatient treatment
Flexibility which allows you to go to work or school whilst receiving treatment
Ability to support your family and receive help from them
Access to the same therapies available to inpatients
Inpatient treatment benefits
Instead of quitting 'cold turkey', detox is administered and supervised by a specialist team, eliminating the risk of a medical emergency.
Access to emotional and psychological support whenever you need it
There are no triggers that might cause you to relapse in an inpatient rehab setting
Round-the-clock supervision from staff members, who help you cope during the withdrawal phase
A wide range of therapies aimed at helping you make a smooth transition to abstinence
Establishing a structured routine that makes it easier to focus on recovery
No negative influence whilst in treatment
Complete focus on yourself during the recovery period
Guaranteed privacy and security
A therapeutic environment that aids recovery
Aftercare support
Relapse prevention planning
Learning how to eat balanced, nutritious meals that help you through withdrawal and gain the mental and physical strength required to complete rehab.
Which treatment is right for you?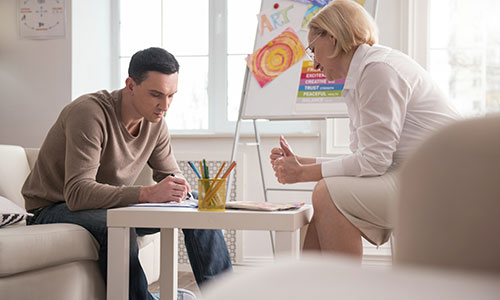 There are several options available when looking for addiction treatment, taking into account the flexibility in schedules, as well as your own specific needs and financial capabilities. For a crack cocaine addict, the first option is a residential rehab centre, as this provides an intense level of treatment and a greater degree of safety required to detox from such a powerful substance.
Furthermore, it eliminates all the temptations that could cause you to relapse in an outpatient setting.
If you can't afford inpatient rehab, the next best thing is an intensive outpatient rehab programme, whereby you'll receive treatment every day at the rehab centre, but return home at the end of each day. This allows you to continue working whilst in treatment.
What happens during treatment?
When you arrive at a rehab centre, you'll be greeted by a drug counsellor, who will interview you during a brief 'intake' period to assess your treatment needs. They will ask questions about your family life, medical and mental health history and previous drug abuse. After intake, you'll be taken to the detox centre, where you'll be supervised by expert medical professionals as you detox from crack cocaine and any other drugs present in your system. They will also provide medication to ease discomfort and monitor you to ensure you remain safe throughout the process.
After detox, you are transferred to the main rehab centre. A typical day consists of breakfast, meditation, group therapy, diary journaling, individual therapy, appointments with your prescribing doctor, 12-step meetings, therapy homework and reflections. There are no illicit drugs on-site and you're not allowed to bring any contraband into the rehab centre.
Private Crack Cocaine Rehab Centres and Confidentiality
If you're considering going to rehab but are worried about your privacy, you'll be glad to know that private rehab facilities in the UK take all the necessary measures to protect you. Your information is not released to any unauthorised personnel without your authority.
After the intake process, you'll be given a copy of the rehab's privacy and confidentiality guidelines, outlining your rights as a patient. This document is signed by staff who work at the rehab centre and it legally prevents them from discussing your treatment with anyone.
How Does Rehab Help Your Mental Health?
Most people who abuse crack cocaine usually suffer from the psychological side effects such as paranoia, hyper-sexuality, anxiety, suicidal ideation, psychosis, delusions and schizophrenic-like behaviour. At a rehab centre, there are licensed and experienced therapists who will help you work through these issues and provide medication where necessary.
Therapy includes traditional techniques such as individual therapy and group therapy, as well as complementary remedies such as art therapy, yoga and meditation. You might also be struggling with a co-occurring disorder that existed prior to your drug abuse but wasn't diagnosed. This is also factored into your treatment.
The Dangers of Overdose from Crack Cocaine Addiction
Crack cocaine is made from cocaine hydrochloride and baking soda or ammonia. The mixture is cooled and filtered with chips or rocks, smoked in a pipe or injected directly into your bloodstream. The risk of overdose depends on your tolerance to the drug. The three stages of intoxication are the early phase of stimulation, hyper-stimulation and depressed central nervous system.
The method used to administer crack cocaine is also important. For instance, when smoked, it bypasses the blood-brain barrier and can cause convulsions or an accidental overdose due to the desire to feel a more intense 'high'.  To inject crack, it is mixed with a weak acid, which pollutes the blood, increases the risk of blood-borne viruses, and could cause a heart attack or a fatal overdose. Chronic users are especially at risk because their body craves larger doses.
Signs of crack cocaine overdose include rapid heartbeat, delirium, acute psychosis, irregular heartbeat, hypertension, seizures, dilated pupils, extreme anxiety, stroke, chest pain and excessive sweating.
Co-occurring Disorders and How They Are Treated
Co-occurring disorders refer to two or more disorders present in the same individual, such as a crack cocaine addiction and a mental health diagnosis of major depression. Notably, individuals who suffer from mood disorders and anxiety are more likely to suffer from an addiction.  Co-occurring disorders usually lead to poor social judgement, extreme symptoms, dysfunctional thought processes and difficulty sticking to a treatment schedule.
On its own, crack cocaine affects your brain and mental health. Lengthy exposure to cocaine can damage the areas of the brain responsible for processing new information, memory and emotions. Common co-occurring disorders associated with crack cocaine addiction include bipolar disorder, depression and ADHD.
It's important that you seek treatment for any co-occurring disorders. Your medical team will duly combine strategies from both crack cocaine addiction treatment and psychiatry. Studies have shown that the most effective approach is an integrated treatment that fully caters to both mental health disorders. Treatment involves medication therapy, group therapy, individual therapy and holistic therapies.
The Process of Healing from Addiction
Acknowledgement
The healing process begins when you admit you have a problem. In some instances, this occurs after you've experienced legal issues, a health scare or financial problems. For others, it occurs after intervention from loved ones.
Consideration
This is the stage where you consider your next steps; it could be attending a support group, learning more about crack cocaine addiction and moving in the direction of actively pursuing recovery.
Choosing a recovery programme
At this stage, you'll be ready to begin the recovery process, consulting with loved ones and considering the relevant treatment options. Once you've made a choice, you will undergo detox and rehabilitation.
Early abstinence
This is the toughest stage of the recovery process. Physical symptoms of withdrawal have passed, but you'll be experiencing post-withdrawal symptoms such as insomnia, depression, panic attacks and difficulty concentrating.
Active recovery and maintenance
After detox, you'll learn how to establish a routine, identify triggers, monitor your thoughts and behaviour, maintain a support system and take all the right steps towards staying abstinent. This final stage continues for the rest of your life.
Aftercare and Post-Rehab Recovery
Aftercare is the follow-up treatment you'll receive once you've completed inpatient crack cocaine rehab. There is no one-size-fits-all programme; therefore, you'll work with your therapist whilst in rehab to develop a plan that meets your individual treatment needs.
Aftercare has been shown to be very effective in helping recovering addicts stay on track and reduces the risk of relapse or returning to addictive behaviour. It includes group counselling, 12-step programmes, individual counselling, relapse prevention and maintenance medication.
Support groups
There are many benefits to joining a support group if you're recovering from crack cocaine addiction. This involves a gathering of fellow recovering addicts, who share their resources and offer support to help each other maintain abstinence.
You will be accepted and any feelings of loneliness will leave you. Support groups are essential for remaining abstinent and they are an important part of your post-rehabilitation plan. Research has shown that regularly attending meetings increases your chances of maintaining long-term recovery from addiction.
Facts about Crack Cocaine Rehabilitation
In 2014, there were over 5,500 cocaine overdose deaths.
A fatal overdose is possible. Overdose treatment must be administered immediately or the addict could die.
You'll need professional help to quit crack cocaine addiction; willpower is never enough.
Once you're dependent on crack cocaine, it changes your brain. The withdrawal symptoms can be frightening, so taking a higher dose is almost inevitable.
Professional treatment at a rehab centre is your best chance to 'get clean' and sever ties with crack cocaine addiction.
Frequently Asked Questions
What are the benefits of private rehab?
Some of the major benefits of private rehab include same day intake, rapid access to support when you need it, privacy from the public, personalised treatment plan, peer support, training and education, relapse prevention and aftercare support.
How can I find treatment for crack cocaine addiction in my area?
The easiest way to find a rehab centre in your area is to call an addiction helpline and a counsellor will guide you to the nearest crack addiction centre that caters to your needs.
How long does rehab last for crack cocaine addiction?
There is no defined time frame for rehab, although the recommended length is two to three months. Crack is a powerful substance and it's easy to become addicted. Depending on the severity of your addiction, likely presence of a co-occurring disorder and any medical conditions, your doctor might recommend a 90 day stay for comprehensive treatment.
Will I get any counselling after rehab?
Yes. When you undergo treatment at a private rehab centre in the UK, this doesn't end after your residential stay is over. You will receive follow-up care that includes individual counselling, group counselling, 12-step programmes, peer support and Cocaine Anonymous support group meetings.
What's the difference between crack cocaine and cocaine?
Physically, they both differ in appearance, as cocaine comes in powder form, while crack resembles a rock – usually coloured light brown, white or cream. Cocaine is snorted, while crack is lit up and smoked through a pipe or melted and injected directly into the bloodstream. The intensity of the 'high' you feel when you take crack is more than the powder form and it takes a longer time for the effects of the drug to wear off.
What are the signs that you're addicted to crack cocaine?
Physical signs of crack cocaine addiction include nosebleeds, insomnia, dilated pupils, weight loss and twitching. Psychological signs include volatile mood swings, prioritising crack above everything else in your life, persistent thoughts about smoking crack, paranoia and an inability to quit.
How much does crack cocaine rehab cost?
The cost of treatment depends on the duration of your stay, the location of the rehab centre, the severity of your addiction and the presence of any co-occurring disorders. Standard rehab centres in the UK usually charge between £1,300 to £1,500 per week for treatment and up to £8,000 per month. Meanwhile, executive and luxury rehab centres charge up to £15,000 per week for crack cocaine addiction treatment.