Reaching your 'rock bottom' in an addiction – or realising that you're addicted and you need help to stop – is often thought of as a dark or difficult time in life. So does it necessarily follow that addiction rehab is a dark or difficult experience? Absolutely not. More often than not, addiction rehab is an empowering, enjoyable and life-changing experience for UKAT clients.
On completion of their treatment programme, most UKAT clients speak of transformational experiences they've had at our addiction rehab centres. They've made important discoveries about themselves. They have overcome problems. They feel renewed excitement. They see a future for themselves without addiction.
Of course, recovery from addiction is a process that extends beyond addiction rehab – but we hope this blog gives you hope that rehab can be an enjoyable, rewarding and positive experience. Drawing inspiration from recent reviews from UKAT clients, here are 10 reasons why you have nothing to fear and everything to gain in rehab.
1. Addiction Rehab Defies Expectations
Most addicts feel frightened at the prospect of stopping their addiction, let alone entering an addiction rehab. If you're considering rehab, it's completely normal to feel uncertain about what to expect. How will you cope without your addiction? What will it be like amongst unfamiliar people, staying away from home? What will the treatment programme be like?
In his review in January 2019, UKAT client Paul said: "Sanctuary Lodge has changed my life. When I came, I thought it would be the month from hell – but as it turned out I had one of the best experiences of my life. I cannot thank all the staff and peers enough for this. I would recommend this to anyone with addiction looking to get well."

2. Addiction Rehab Restores Health
Active addiction does a lot of damage to physical and mental health. Alcohol, drugs and eating disorders can be particularly punishing to physical organs, including the brain. But process addictions such as gambling addiction, internet addiction or sex addiction take their toll as well, altering brain circuitry and sometimes causing indirect physical harms from accidents, risky behaviour, self-harm or other illnesses.
By going through safe detoxification (if you need it), whilst having specialist and intensive therapy, it's surprising how quickly many UKAT clients feel their health returning.
On completing addiction rehab at Oasis Bradford, Ash said: "I have enjoyed my stay here. I have never felt so healthy in my life."

3. Addiction Rehab Leads to Emotional Growth
Understanding the feelings that drive your addiction, then learning new ways to process them without resorting to your addictive patterns, is one of the most empowering elements of addiction rehab. You will discover new strengths and resources, to help you manage on difficult days and prevent relapse.
In January 2019, Megan completed her addiction rehab programme at Sanctuary Lodge. She said: "I have been given life tools and learnt so much about myself, those around me and how to conduct myself to be 'heard in life'. To sit with my emotions and not be scared and drink on these feelings – I now know it's ok to feel sad and experience many emotions, it's normal."

4. Addiction Rehab is a Learning Experience
Gaining powerful insights into the disease of addiction is often described as a positive experience by UKAT clients. You'll learn and practise recovery strategies during your residential stay, including new ways of understanding and challenging your most destructive thoughts and behaviours.
Roman completed his detox and rehab programme at Recovery Lighthouse in February 2019. He said: "I learnt much more than I expected when coming. I gained experience and better knowledge about what addiction is and how powerful it is. I complete the programme with multiple solutions and I feel much stronger."

5. Addiction Rehab is a Shared Experience
If you choose addiction rehab with UKAT, you'll realise very quickly that you are not alone and that recovery is possible. Getting support from qualified addictions professionals, many of whom are in long term recovery themselves, is often mentioned positively by UKAT clients. Sometimes for the first time, our addiction rehab clients find themselves amongst staff and peers who completely understand what they're going through. This decreases the isolation that many addicts feel before they come into treatment.
Pip underwent addiction rehab at UKAT's Liberty House. When she left rehab in February 2019, she commented: "I have had tears and many laughs along the way. The staff are amazing and the closeness of everyone helping each other through our addictions has been inspiring."

6. You Can Start Again in Addiction Rehab
When so much has gone wrong in addiction, or you've damaged your health or relationships, then addiction rehab offers a chance to draw a line and start your life over.
After completing addiction treatment at Oasis Runcorn, John Paul highlighted the therapeutic nature of structured addiction treatment. He said: "When I began my detox/rehab, I was in a very dark place and quite anxious. However, I soon settled into the daily routine of therapy and things began to improve a day at a time. Now as I come to leave, I am very grateful for all the skills I have been taught and the friends I have made. It has been a wonderful experience and a great opportunity to step aside and reassess my life."

7. Addiction Rehab Offers Hope
After years of addiction, many clients arrive in rehab feeling broken and desperate. Many people have tried to quit on their own, without success. Intensive treatment provides new ideas and solutions to addiction, making recovery feel not only possible, but very promising too.
In February 2019, UKAT addiction rehab client Catherine said: "My experience at Sanctuary Lodge has been extremely rewarding. It's given me hope and faith to live a sober and fulfilling life, addiction free."

8. Addiction Rehab is a Safe Environment to Recover
By its very nature, addiction fosters deep insecurities and fears. When struggling with the serious mental and physical effects of addiction, it can be impossible to contemplate positive change. By spending a period of time in residential addiction rehab, UKAT clients often experience a feeling of safety they haven't had in a long time. Rehab gives people the chance to focus exclusively on their recovery, working with qualified therapists and other recovering addicts.
In January 2019, Jennifer completed her addiction rehab programme. She said: "Primrose Lodge provides an excellent environment for recovery. It facilitates a safe and calm setting to build strong foundations for recovery. I couldn't recommend it more highly.

9. Addiction Rehab Builds Confidence
All addictions destroy self-confidence as they take hold. If you're an addict who is depending more and more on a substance or process, you are also losing your belief in your abilities to solve problems or get through difficult times without using.
When Ash completed his rehabilitation at Oasis Bradford in February 2019, he said: "My confidence has improved so much. Alcohol has always made me feel confident but now I know that I do not need it anymore. I have not craved [alcohol] since being here."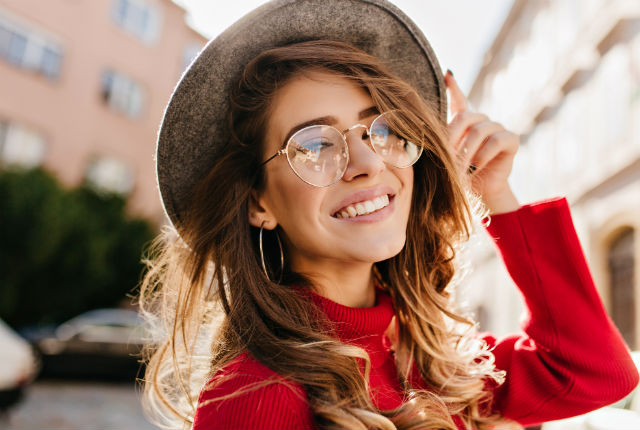 10. Addiction Rehab is Diverse and Non-Judgmental
Addiction affects people of every age, gender, race, religion and background. Addiction rehab brings people together from all walks of life. At UKAT, we believe in treating all our clients with respect. We are not here to judge your past. Many of our staff are in long term recovery from addiction themselves. They know where you have been and they want to help you recover and lead a full life.
At the end of her addiction rehab treatment, Sue said: "Primrose Lodge is a place for all sorts of people – young, middle-aged and old – who have drug, alcohol and other addictions. It is full of love and discipline. The staff are kind and firm. Their warmth and non-judgmental approach made me want to live again positively, instead of the negative long-term alcoholic I had been."

Find out more today about addiction rehab with UKAT. Contact the UKAT Admissions team for a confidential chat about how we can help you or a loved one recover from addiction.
Read more reviews from UKAT clients.