Fentanyl addiction treatment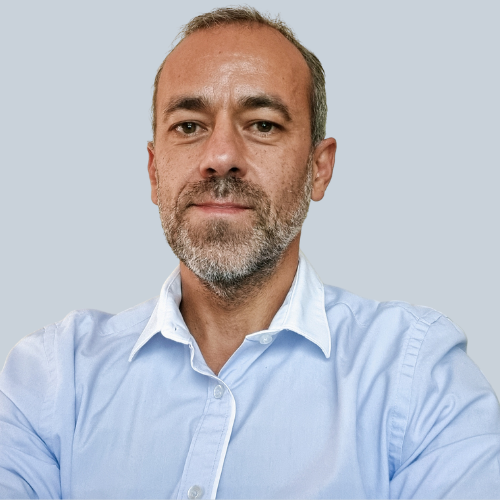 Last Updated:
August 8th, 2023
Recognising that you require professional treatment to overcome your fentanyl addiction is never easy. Especially with the way the drug affects the mind, individuals who fall victim to fentanyl will often be unable to see things as clearly as others can.
Finding the right rehab programme to suit your needs and circumstances is essential to ensuring long-term recovery. Typically, fentanyl detox is part of the rehab process, and both your physical and psychological dependence on the drug will be approached collectively. With so many different options available, it pays to learn more about fentanyl rehab and treatment. If you would like to learn more about the best options, you are in the right place.
How do I know it is time to start considering fentanyl rehab?
If you are beginning to feel that your fentanyl use has become unmanageable, with your addiction costing you more than just money, this is a good indicator that it might be time to start thinking about fentanyl rehab. Opioid dependence has the potential to put your friends, family and all that is important to you on the line, and we cannot stress enough how vital treatment is in forging a life free from fentanyl. Some other signs that treatment might be necessary include:
You rely on fentanyl just to get you through the day

You are untruthful to your friends and family about your fentanyl use

You have tried to quit on your own but have been unsuccessful

Things that once interested you no longer seem important, and it can feel as though your life revolves around fentanyl use
Accessing help now could be the key to regaining control of your life, helping you say goodbye to fentanyl abuse once and for all. You will notice massive improvements in all areas, feeling the freedom that comes from a life that is no longer ruled by the need for opioids and prescription medication. Your mental and physical health will improve, as will your relationships with others. Furthermore, you can finally start looking forward to the future and all the many opportunities that await.
How to find the best rehab centre for fentanyl
Fentanyl rehab will be tailored to the individual, as each person has different needs, and no one rehab programme is going to work for everyone. This is the same with rehab centres to address fentanyl dependence. When looking to find the best environment to get clean, start by prioritising your needs. Do you want your programme to provide a medically monitored detox? Is it important that your family members are involved in your recovery programme? Do you want to have a private or semi-private room? Small details like these are all essential in finding the best rehab for you. If you require any information about what our UKAT centres have to offer, we have a team of friendly and knowledgeable staff, happy to answer any questions that you might have about our facilities.
Myths about fentanyl rehab
If I go to rehab for my fentanyl use, that means signing my life away. I don't want someone to take control of my affairs…
At our UKAT facilities, many of our staff have suffered from different addictions themselves, overcoming this affliction and moving forward to lead healthy, happy lives. This puts them in a unique position, having experienced both sides of the illness, giving them more of an understanding of your own difficulties with fentanyl dependence. Our staff know just how difficult it can be to trust others with your safety, and we want to assure you that our only goal is to give you the best possible route towards clean living, providing you with all the tools to get your life back on track, free from fentanyl.
Getting treatment for fentanyl will be the same as quitting cold turkey. I'm afraid to go cold turkey…
While many individuals who have not been to rehab seem to perpetuate this belief, it could not be further from the truth. The main objective of fentanyl rehab is for treatment providers to make your journey to sobriety as comfortable as possible. In fact, in some cases, clients are put on a medically monitored detox to ease those more uncomfortable symptoms associated with fentanyl withdrawal.
I am alone on the journey to sobriety…
Addiction, by its very nature, is a lonely affliction, one which nobody should have to face by themselves. However, from all of us at UKAT, we would like to assure you that it doesn't have to be this way, and there is a whole community of support waiting for you if only you make that first step to release yourself of fentanyl.
'I wish I had known earlier that communication is the starting point to recovery. I thought it would cause me so much pain, but just by saying, "I have a problem, and I don't know what to do", you realise most people don't think it's a bad thing. It's just a fear, and it's about getting over that fear to start your journey to recovery.'
Fentanyl freedom with UKAT
At UKAT, we firmly believe that there is no 'one-size-fits-all' approach to treatment for fentanyl dependence, and this is a crucial basis for our rehabilitation programmes. Our aim is to offer something to each and every one of our clients, and during your programme, you should expect to encounter a wide variety of support, as well as a bespoke plan of care. Utilising both behavioural and holistic therapies to address your fentanyl dependence offers a far more in-depth approach to recovery that aims to heal your body, mind, and spirit.
Overcoming fentanyl addiction will be a two-part process, and while medication can be useful in addressing the physical side of the illness, therapy is designed to target those more emotional and psychological elements of your illness. Typically, we implement behavioural therapies to help you to learn more about the thought processes that drive your fentanyl use, individual therapy to identify the root cause of your illness and group therapy for a supportive and non-judgemental space, allowing you to be yourself without fear of recrimination.
As your treatment plan will be created by your care provider and is based on your own specific requirements and preferences, it is not possible to tell you exactly what it will contain. Nonetheless, you can expect it to include elements of the following:
Acceptance and commitment therapy

Hypnotherapy

Yoga

Meditation
Family therapy

Music therapy

Psychodynamic therapy

Drama
Life after fentanyl rehab
Many individuals worry about how they are going to cope with the move from fentanyl rehab to independent, clean living. They might fear that they will struggle in the real world and that they will soon be back on the path to addiction.
This is a common concern to have, and you should not have to face this move alone. At UKAT, we want to assure you that your recovery journey is not over when your treatment programme finishes. Our comprehensive aftercare programme guarantees that you feel fully prepared for the real-world following treatment.
Not just this, but alongside aftercare, you will also have access to our alumni community, one of the largest recovery networks in the UK. Support groups help you to learn more about living a clean life, free from fentanyl, which is an integral part of the recovery process.
We can help
At UKAT, we firmly believe that no matter how long you have been living under the weight of fentanyl, it is never too late to get help. No matter how old you are or what your background is, you can get your life back on track and start to enjoy it again.
Even those with a severe fentanyl addiction have managed to see the other side of their illness by committing to a programme of recovery and making essential changes to their life. If you would like to do the same, make the step towards a healthier future and reach out to us today.
Frequently asked questions
How much does fentanyl rehab cost?
How much you pay for fentanyl treatment will depend on a variety of factors, such as the facilities and amenities offered, the reputation of the treatment provider, and the level of luxury provided. If you access an
outpatient programme provided by the NHS
or a charity organisation, you are unlikely to have to pay for your rehab treatment. However, if you want to be treated in an inpatient clinic with access to quick fast admission, aftercare and in-depth support, you can call us for more information on prices for private rehab across our different fentanyl addiction treatment centres.
How long does fentanyl rehab treatment take?
Fentanyl rehab typically lasts for four weeks in an inpatient programme, but there are several factors that can influence the duration of a programme. For example, if you are being treated in an outpatient facility, your treatment programme could last for many months. At UKAT, we would recommend that you decide which
length of treatment
will lead to the highest chance of success. While it might seem intimidating, research suggests that lengthier stays at a treatment centre typically lead to the most successful outcomes.
Where can I find a fentanyl treatment programme?
If you or someone you love is looking to receive treatment for fentanyl dependence, you can receive a personalised care plan at all eight of our
UKAT centres
across the UK.