Content Overview
Treatment for a Librium addiction usually means a rehab programme in an inpatient or outpatient facility. With so many different options available here in the UK, it can be difficult to determine which type is right for you.
There is much to consider, such as the severity of your illness, personal preferences, location, and budget.
Although Librium is a prescription drug typically prescribed by doctors to treat anxiety and insomnia, it can be highly addictive and many people who take it find themselves physically dependent on it within weeks.
Designed for short-term use only, prolonged use of Librium, even at therapeutic doses, can result in a physical and psychological dependence developing. This could then result in a crippling addiction. It is important, then, that you seek help as soon as possible if you think you have developed an addiction to this medication.
Know though that without treatment, your illness is unlikely to go away. In fact, it is more likely to get increasingly worse as your need for the medication gets stronger and you get to the point where you are unable to function without it. Accessing treatment as soon as possible will help you to regain control of your life and put your days of Librium abuse behind you for good.
Importance of Librium Addiction Treatment
As mentioned above, Librium addiction is likely to get worse instead of better without treatment. It is similar to all other types of benzodiazepine addiction in that it will not simply pass if you do nothing. However bad your situation is now, it is only likely to deteriorate even further if you do not get the professional help you need.
Addiction has a terrible habit of taking over the affected person's life, crowding out all other important people and things. So as your addiction progresses, you are unlikely to have much time for, or interest in, those around you or activities that you used to love doing.
As you become preoccupied with it, you will spend most of your time thinking about Librium and when you can have your next dose. Nothing else will be as important as your need for the drug, and your behaviour will change dramatically.
As you continue to abuse the drug, you may be unable to function normally with it or without it. This will affect your ability to live a normal life. Your performance at work will drop and you will start missing days, which could affect your ability to earn an income and support your family.
All of this will have a negative impact on your quality of life. As your behaviour changes, your family members will struggle to understand what is happening, and they may become agitated or angry with you out of sheer frustration. Your relationships will be placed under a huge amount of strain, and some may even be pushed to breaking point.
If you are unable to earn an income because you are incapacitated due to being constantly under the influence of Librium, your financial situation will suffer. This will place further strain on relationships with friends and loved ones.
As you can see, there are many compelling reasons why treatment for a Librium addiction is so important. Without it, your life will continue to crumble; with it though, you can turn things around so that you have a chance of putting things right with those you love.
Treatment Philosophy and Benefits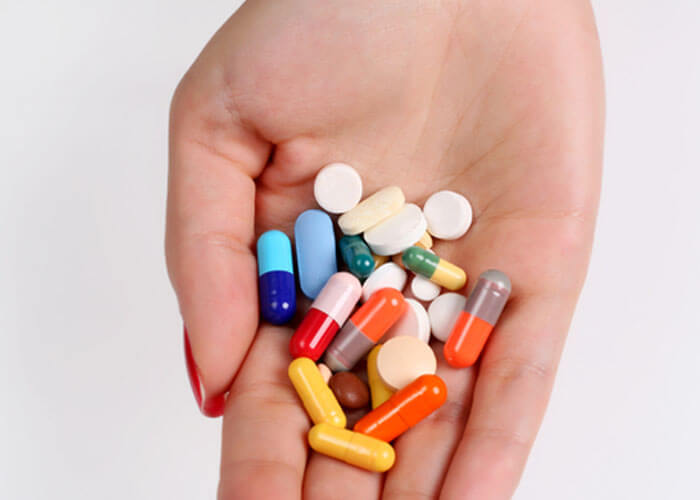 You should know that treatment for (any) addiction is designed to help you get your life back on track. Know though that it is a way of life rather than a quick fix, so it is important that you fully commit to a programme of recovery. You will need to learn how to quit Librium but also how to live without it and other mood-altering substances for the rest of your life. You will learn new ways of coping with difficult life situations so that you can avoid a return to substance abuse in the future.
Treatment for addiction is a slow healing process that will allow your mind and body to get better. As you move through the process, your brain and body will start to recover, albeit slowly.
Treatment for addiction has so many benefits. It will give you the chance to examine yourself in great detail to get a better understanding of why you became addicted to Librium. You will learn all about how your thoughts and actions are linked and how negative thinking can drive negative behaviour.
As you move through the recovery process, you will learn a lot about yourself and your relationships with others, and as you heal, you will learn how to be a better person. You will learn to care about yourself and others and you will find yourself in a position where you can start to make positive choices that will benefit you and those you love.
When your mind is no longer clouded by addiction, you will have the chance to once again find pleasure in friends, family, music, art, work, and any hobbies you used to enjoy. Furthermore, you will learn how to solve your problems in a positive way rather than seeking solace in drugs or alcohol.
Getting Librium Addiction Treatment
Treatment is available through various sources here in the UK. The NHS offer free programmes for those struggling to overcome all types of addiction, but as you might imagine, these tend to be heavily subscribed. You can also access free care from local charities and local support groups.
To find out more about the free programmes in your area, you can check online. Online information databases contain details of the treatment services in all parts of the country. They also include information about inpatient programmes provided by private inpatient clinics.
If you want to learn more about private inpatient treatment, speak to us here at UKAT.
Librium Addiction Treatment Modalities
Counsellors and therapists have plenty of options when it comes to treatment modalities for Librium addiction. Using a combination of both psychotherapeutic and holistic therapies, these professionals can create a bespoke treatment plan that will help you to overcome your addiction once and for all.
Behaviour modification is often used as it works by helping you to learn how to replace unhealthy behaviours and habits with healthier ones. Examples of behaviour modification therapies include:
cognitive behavioural therapy
dialectical behaviour therapy
motivational interviewing.
Holistic therapies may also be used in an effort to heal the mind, body, and spirit. These holistic therapies include:
mindfulness
yoga
massage
art therapy
meditation
music therapy
animal assisted therapy
acupuncture
When it comes to treating Librium addiction, behaviour modification and holistic therapies are commonly used. However, medication may also aid the recovery process and will be used where appropriate to lessen the impact of withdrawal or to help with relapse prevention.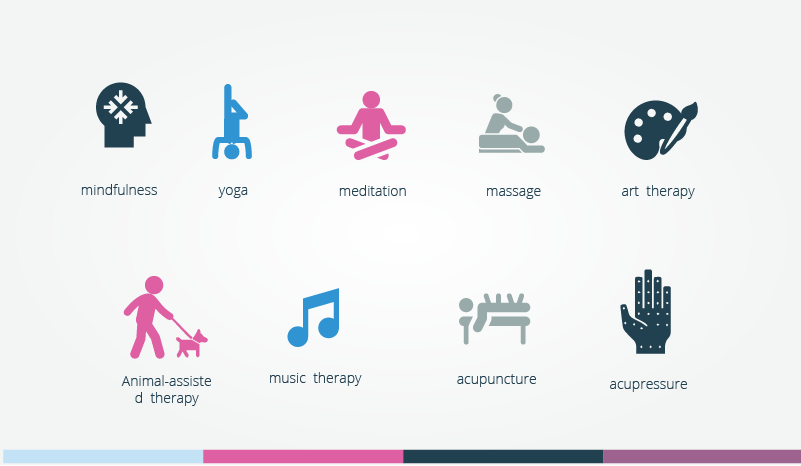 Risks of Treatment
It is tough to overcome any type of addiction, but Librium addiction comes with its own set of challenges and risks. Most of these risks come with the complications that can occur during the detox process.
Withdrawing from benzodiazepine drugs such as Librium can result in severe withdrawal symptoms, and unless this process is managed correctly, there is the risk that some of these symptoms could be fatal. It is therefore vital that you never try to quit Librium suddenly and that if you do want to discontinue your medication, you speak to your doctor about the safest way to do so.
As well as this, quitting Librium can also lead to rebound symptoms. As your brain has learned to rely on Librium to maintain an equilibrium of those chemicals that have helped symptoms of insomnia or anxiety, it will struggle to cope should this medication be removed.
You might find that the symptoms for which you began taking Librium in the first place return but are now much worse than they were when you first started taking the medication. This is known as rebound insomnia or rebound anxiety, which can last for months while your brain learns to adapt to the removal of the medication that it was relying on for normal functioning.
Effective Treatment for Librium Addiction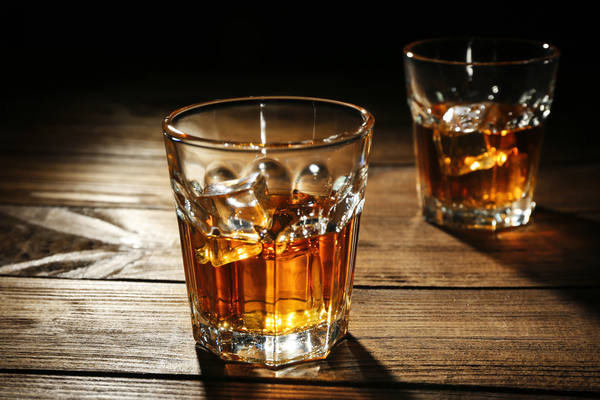 When it comes to treatment for Librium addiction, there are so many different options that counsellors and therapists can choose from. What you should know is that each patient should be provided with an individualised plan of care if they want to recover fully.
Choosing an effective treatment plan means opting for one that will work for you and your particular situation. It is generally recommended that Librium addiction is treated with a comprehensive programme that includes a detox followed by rehabilitation. Within that, there is the option to create a tailored plan of care according to several factors including your age, severity of your illness, health, personality, and likes and dislikes.
You should also know that while some rehab providers advocate a rapid discontinuation of benzodiazepine drugs, it is generally accepted that the most effective way of treating Librium and other benzodiazepine addictions is with a gradual reduction of your medication, following this up with rehab.
Inpatient Librium Treatment
Addiction treatment takes place in dedicated clinics that are either daycare or residential based. An inpatient clinic will give you the chance to get away from the stresses of daily life as you leave your home and move into the treatment clinic for the entirety of the treatment programme.
Leaving your family as you head to a residential clinic might be tough, but the ability to leave temptations behind and immerse yourself in a recovery programme is seen as a huge benefit. Inpatient programmes tend to be provided by private clinics, so you can expect your surroundings to be quite luxurious and very comfortable.
You will be taken care of as you start your recovery journey; you will have access to care and support from some of the top people in the addiction services field. Your day will be filled from the moment you get up until the moment you go to bed with counselling and therapy sessions, meetings, seminars, workshops, and other recovery-based activities.
You will live with other recovering addicts in a supportive and distraction-free environment where you will have little option but to concentrate on getting better. Moreover, you will stay there for between six and twelve weeks, depending on how severe your addiction is and how you respond to treatment when you are there.
Outpatient Librium Treatment
With outpatient treatment, things are a little bit different. Instead of staying in the clinic, you will continue to live at home but will regularly attend counselling sessions at the clinic. This type of treatment is far less intensive than inpatient treatment, and you may only have a few treatment hours each week instead of every day. This means that outpatient programmes tend to run for longer, with some continuing for more than a year.
Outpatient programmes are suitable for those who do not have a severe addiction. To benefit from this type of treatment though, it is essential that you have a strong desire to get well and that you are prepared to implement lifestyle changes that will help you to get clean and stay that way.
Outpatient programmes are typically provided by the NHS, charities, and support groups here in the UK, and there is rarely a charge involved. Nevertheless, because they are in short supply and in heavy demand, they often come with long waiting times. You may have to wait several months before a place becomes available to you. As you can see, this could be a disadvantage, depending on your situation.
Librium Rehab
Rehabilitation is necessary after detoxification as it helps you to deal with any emotional issues that will not be addressed during the detox process. It may be tempting to quit recovery once free from Librium, but that is a huge mistake.
In most cases, there is an underlying cause of addiction, so it is important to identify what this is so that you can deal with it effectively; rehab is the process that will help you to do this. Without rehab, your sobriety will be shaky, and you will be at risk of relapse at a later date.
Here are some important features of rehab:
Behavioural therapies
While it is important that you address the physical element of the addiction by withdrawing from Librium, it is equally important that you learn how to change your negative reactions to various life situations. Until you do this, you may find it hard to recover fully.
Family therapy
While rehab is designed to help you reach full recovery, it can also help the other people in your life who have also been affected by your addiction. Family therapy is an important part of rehab because it not only helps your loved ones to overcome the issues that they are facing because of your illness, but it can also look at addressing the family issues that might have contributed to the illness developing in the first place.
Rehabilitation is about healing and changing the way that you respond to different life events; good and bad. You may be used to responding to life's challenges by looking for a way to alter the way that you feel and by using substances such as Librium. You might have started mixing Librium with alcohol or other drugs and you may now be caught in a cycle of abuse.
Choosing the Best Inpatient Librium Rehab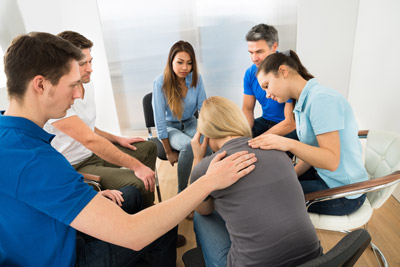 Private clinics offer inpatient treatment for all types of addictions, including Librium addiction. There are many benefits to choosing this type of programme, but it is not just a matter of choosing the first inpatient rehab programme that you come across. It is crucial that you choose wisely; after all, you will want to make sure that whatever inpatient rehab you choose will work for you. But how can you do this?
Choosing the best inpatient Librium rehab means selecting one that will meet your treatment needs, circumstances, and budget. You will have to make a list of the criteria that are most important to you so that you can compare various rehab providers and find the one that is most suited to you.
The first thing to think about is your budget because once you have set this, you can look at rehab providers that are within this requirement's range. There is no point in wasting your time researching clinics that you could never afford.
You might also want to think about the location of the clinic if this is an important consideration. Private clinics can be found in all parts of the UK, but if you live in a small rural town or village, you may have to travel. Many private clinics will arrange transportation that will allow you to get to and from the clinic with ease.
Try to find a clinic with a good reputation and a philosophy that puts patients above all else. It is important that all staff put patient needs before financial issues or their own convenience. You can look online for reviews of inpatient clinics. You should also make sure that any clinic you do look at is regulated by the Care Quality Commission. That way you can be sure they are meeting clinical standards.
Residential Treatment Centres vs. Outpatient Services
The choice between residential and outpatient services will depend on your individual requirements and your personal preferences. You might like the idea of getting away from daily life and moving into a residential clinic where you can access around-the-clock care and support from fully qualified professionals in a distraction-free environment.
Nevertheless, perhaps the idea of being away from familiar surroundings and those you love fills you with dread. If so, an outpatient programme might be the better option. Outpatient programmes allow you to stay at home while you attend the clinic for therapy or counselling sessions at set times.
A significant difference between the two types of programme is in how quickly they are accessible. If you are looking to get started on your recovery journey as soon as possible, you will find that an inpatient is the preferable option. As these programmes tend to be provided by private clinics, they do not normally have the same budget constraints that providers of free outpatient programmes do. This means that most private clinics can admit new patients within 24-48 hours. With an outpatient programme, there may be a wait of many months involved before a place becomes available.
Private Librium Rehabs and Confidentiality
Your privacy is important to you and is something that private rehab clinics take very seriously as well. If you wish to keep your treatment private and do not want others to know you are receiving help for addiction, know that this is something your treatment provider will respect fully.
Your medical records and any treatment you are receiving will be dealt with in the strictest confidence and will not be shared with a third party without your consent. The only way that others will find out that you are having treatment for an addiction is if you choose to tell them.
How Long Does Inpatient Librium Rehabilitation Take?
Rehab programmes vary in length but most run for a minimum of four weeks. If you do not have complex needs, it is reasonable to expect your treatment programme to take between four and six weeks (if you are also completing a detox programme there).
However, there are factors that can influence the duration of the programme. For example, if you have a Librium addiction coupled with a mental health disorder, both conditions will need to be treated, which could be more complex and require a longer stay. The same is true for those who have been abusing Librium with another substance such as alcohol or drugs and who now have more than one addiction that needs treatment.
The way in which you respond to treatment can also affect the length of your programme. If your treatment programme is not working as expected, it may be that it needs to be adjusted, so this can affect how long you stay as well.
Most rehab programmes do not last for longer than twelve weeks. Programmes that run for longer than this increase the risk of patients becoming institutionalised, possibly making the transition to normal everyday life much more difficult.
What Happens During Treatment?
During treatment for addiction, you will learn how to live a substance-free life. You will take part in both individual and group therapy sessions and you will be taught various coping skills that you can then take with you when your programme ends.
As well as spending much of your time in therapy for addiction, you might also have time to familiarise yourself with recovery materials, especially in the early days. There will also be meetings, seminars, and workshops, all designed to aid your recovery.
You will be given a personal plan of care that will detail the types of therapies to be used and you will have a daily schedule that you will be expected to follow. This will include meal times and set times for your therapy sessions and other activities.
You may or may not have some free time at the end of each day or at weekends. Some providers allow free time provided it is used constructively while others like to arrange activities where all patients can interact and develop skills that will help when they return to everyday life.
Paying for Librium Treatment
You should expect there to be a cost if you want to avail of an inpatient treatment programme but paying for treatment should be seen as a way for you to get your life back on track as soon as possible. Saying goodbye to Librium addiction is never going to be a waste of money and although you can access free care, there are many benefits to paying for it.
The first and most obvious benefit is the fact that you can access treatment much quicker if you are prepared to pay for it. It takes a great deal of strength and courage to admit that you are addicted to any type of mood-altering substance and getting to this point is tough. When you do finally accept that you need help, you will almost certainly want to start the recovery process as soon as possible.
Being told that you have to wait for treatment could affect your motivation and desire to succeed. As you wait for a place to become available, there is a good chance that you might fall back into the grip of addiction and change your mind about treatment.
While inpatient treatment can be expensive, there may be help available to pay for it. You might be eligible for government funding, or you may have health insurance that will cover all or part of the cost.
When considering paying for treatment for your Librium addiction, you should also think about the financial savings and improvements you can make when your mind and body are no longer clouded by addiction. Many patients who have paid for treatment say they are glad they did and that they recouped the money paid within the first year of being sober.
Treatment Near Home vs. Different County of City
You will have the option of where you want to have your addiction treatment. With so many different clinics based across the UK, it shouldn't be difficult to find one near your home; provided of course that you want to have your treatment in a clinic near your home.
You might like the idea of being close to home so that you can get to and from the clinic with ease, especially after your programme has ended and you are attending on an outpatient basis for follow up care. A clinic near home also has the benefit of making it easier for family members to visit you.
On the other hand, you might prefer a level of anonymity that a clinic in another county or city would give you, while being away from home could allow you to fully focus on your recovery.
Librium Therapy Options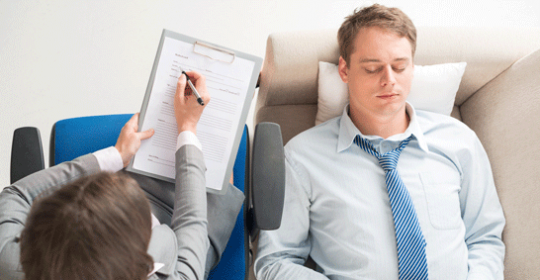 Therapy for a Librium addiction is typically about helping you to change your thinking and behaviour and it usually includes cognitive behavioural therapy (CBT). CBT is based on the idea that thoughts and emotions are directly linked to behaviour.
CBT can help you to change the way that you think and how you behave in response to your emotions and feelings. You will learn to break your problems down into smaller parts so that they become easier for you to understand. By doing this, you will be able to see how negative thoughts are influencing your unhealthy behaviours.
CBT is not the only type of therapy used to treat addiction though. As CBT is focused on the present, other therapies that help you dig into your past may also be necessary. These could include hypnotherapy and psychodynamic therapy.
Motivational interviewing is another type of therapy that you might benefit from. This aims to increase your desire and motivation to change and will help to break down obstacles to your recovery, such as denial.
Is There Medication-Assisted Therapy for Halcion?
Medication is often used as part of a treatment programme for benzodiazepine addiction. Trying to break free from drugs such as Librium comes with the risk of severe withdrawal symptoms, but medication has proven to be an effective tool in reducing the impact of withdrawal.
Medications such as antidepressants or beta-blockers can help to relieve symptoms of anxiety and depression and may help to make the detox process easier.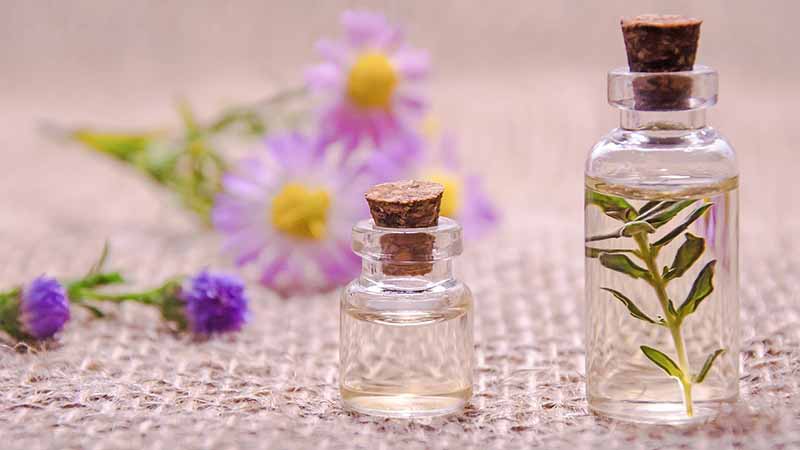 Individual and Group Therapy for Halcion Addiction Treatment
No matter where you are treated for addiction to Librium, you can expect therapy sessions to be either individual sessions between you and a counsellor or group sessions where a number of patients and one or more counsellors will discuss common issues pertaining to addiction and recovery.
Individual counselling is an important part of recovery from any type of addiction. You may have spent years trying to hide things from your loved ones and bottling up your emotions. During recovery though, you will be expected to be open and honest. This can be a struggle for many people, but during individual counselling, you will work on developing a trusting relationship with your counsellor.
You will learn that nothing bad will happen if you are honest and truthful and that it can actually be a therapeutic process. Individual counselling will also prepare you for group sessions, which will also form a major part of your recovery programme.
Although you may be reluctant to share your story with others in the early days, you will more than likely adapt to the idea after attending a few group therapy sessions. You will probably be in a group with people at various stages of their recovery journeys. Some will be further along in the process than you are while others might be newer to the process.
Sharing your experiences and stories with others will allow you to heal while giving you the chance to learn from the mistakes of others. You will also learn to see yourself in the same way that others do, which will help you to recognise your negative thoughts and behaviours.
Both individual and group therapy sessions are fantastic tools when it comes to aiding Librium recovery and are likely to feature in both inpatient and outpatient programmes.
Dialectical Behaviour Therapy for Halcion Addiction
We have touched on cognitive behavioural therapy (CBT) elsewhere in this article, but another therapy that is commonly used in the treatment of Librium addiction is dialectical behaviour therapy (DBT), which is an adapted form of CBT.
DBT also works on helping you to identify, challenge, and change negative thoughts and behaviours but it also aims to teach you how to accept yourself for who you are. It is a more complex treatment and is designed for those who experience intense emotions. It is particularly useful for the treatment of both substance abuse and mental health disorders.
What to Expect from Librium Treatment and Rehab?
You can expect a healthier and happier life once you have overcome your addiction to Librium. You may see improvements in your mental and physical health, as well as your overall outlook on life. Saying goodbye to mood-altering substances will give you the opportunity to rebuild your life.
You can get your relationships back on track and you can improve many other areas of your life too, such as your finances. With a renewed sense of optimism and freedom, the world will be your oyster.
What Happens After Rehab Treatment?
When you finish your treatment programme, you are going to have to work on maintaining your sobriety. Recovery does not end when treatment does; it is an ongoing issue and one that you will have to work on for the rest of your life.
The early days of recovery will be a time when you are vulnerable to the threat of relapse, so aftercare support is essential. This is often provided as part of an inpatient programme but can also be accessed within your local community.
What Are the Aftercare Options?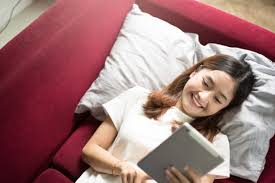 As we have already explained, most rehab providers offer up to twelve months of aftercare support to patients who complete a programme of recovery with them. But you can also access support within your local community.
Local fellowship support groups operate in towns and cities the length and breadth of the country, so you will never be far from a meeting. By joining your local support group, you will have a network of like-minded people that you can rely on for advice and support as and when you need it.
Joining such a group will allow you to get involved in sober activities and will give you the chance to enhance your recovery by learning from others.
Relapse Prevention
Avoiding a return to Librium use will be your priority when you leave your rehab clinic. Relapse prevention is something that you will have learned all about during rehab; it is all about knowing what your triggers are, being able to recognise them when they arise, and then having a plan in place for avoiding them.
There are many different techniques that you can employ when trying to prevent a relapse. Staying vigilant to the threat is vital as complacency often tricks you into thinking that you do not have an illness. The longer you stay sober, the more likely you are to believe that you are cured. However, you should remember that there is no cure for addiction, so you will have to be on your guard at all times.
Treating Librium Abuse at Home
Before an addiction becomes a problem, you may be able to intervene with treatment at home. In the case of benzodiazepine drugs such as Librium, it is not a case of just stopping your medication as doing this could lead to serious complications, as mentioned a few times within this article.
As dependence to Librium can occur in a matter of weeks, if you want to quit, you will need to speak to your doctor who can advise you on the best way to withdraw from the medication safely. It is likely that you will be provided with a tapering schedule that will allow you to reduce your dosage by a set amount every couple of weeks until you have completely stopped taking it.
Frequently Asked Questions
How do I know if I'm addicted to Librium?
Being able to recognise an addiction to Librium is essential if you are to overcome this illness. But this can be a struggle and many addicts practice denial as it is easier to pretend that the problem does not exist.
To tell if you have an addiction to Librium, you need to figure out what kind of impact your use of it is having on your ability to live a normal life. If it is causing harm to you and is affecting your relationships with others but you are unable to stop using it, it is likely you have an addiction.
Can Librium cause addiction?
Taking Librium as directed for a period of no more than four weeks is recommended. However, if you take Librium for longer than this, even at therapeutic doses, you are at risk of developing an addiction. It is possible to become physically dependent on Librium within a noticeably short period of time, which means you are likely to experience withdrawal symptoms when you try to stop taking it. This can then lead to a cycle of abuse and withdrawal, which more often than not leads to addiction.
How to stop Librium addiction?
To prevent a Librium addiction from developing, it is recommended that it be taken for no longer than four weeks. Prolonged use of this medication can increase the risk for addiction, as can taking it in higher doses than advised to by a doctor.
How to treat Librium addiction?
When Librium addiction develops, it will be necessary to complete a comprehensive recovery programme that includes a detox to help you withdraw safely from your medication. This should be followed by a programme of rehabilitation that will deal with the more complex emotional and psychological element of the illness.
Can Librium rehab be done at home?
Rehab for addiction takes place in a clinic. If you want to recover at home, you will need to choose an outpatient programme that will allow you to attend regular counselling sessions at a local clinic. You will not have to stay overnight.
Can I get Librium rehab on the NHS?
Treatment for Librium addiction can be accessed through your local drug treatment service, which is provided by the NHS. To access this type of programme, you should contact your doctor. Alternatively, use an online information database for details of your local treatment service and refer yourself.
What to expect after Librium rehab?
Librium rehab will give you the opportunity to rebuild your life when your programme ends. During the treatment programme, you will learn vital skills that will enable you to become a productive member of your community.