Content Overview
Watching your daughter struggle with an alcohol use disorder can be heartbreaking. There may be times where you feel totally powerless and unable to help. Time and time again you may ask yourself what you can do to remedy the situation. Alcoholism is a complicated and complex disease. There will be times that your daughter is begging for your help, and times where you may question whether she wants to stop at all. There will also be times when you may feel like giving up, like the addiction has won. However as a parent of an alcoholic daughter, you will have a certain level of influence over her choices.
If your daughter is suffering with alcoholism, there are plenty of free and private services that can support you and your family through this difficult period.
Does my Daughter have an Alcohol Problem?
Before taking the next steps, it is important to understand what addiction is, in order to be able to assess whether your daughter does have a problem.
According to the Mayo Clinic, alcohol use disorder, or alcoholism, 'is a pattern of alcohol use that involves problems controlling your drinking, being preoccupied with alcohol, continuing to use alcohol even when it causes problems, having to drink more to get the same effect, or having withdrawal symptoms when you rapidly decrease or stop drinking.
Therefore alcoholism, or alcohol use disorder as it's often now known in professional settings, is more than your daughter just drinking a bit too much every so often. If alcoholism has been identified, she won't be able to drink in moderation ever, even if she claims she is going out for one drink, it will always end up being more.
Have a look at the following signs which may help you determine whether your daughter is suffering from alcoholism:
Signs Your Daughter May be Struggling with Alcoholism
Your daughter lacks interest in activities you used to do together.
They seem to want to go out drinking more than anything else.
They seem regularly tired, unwell or moody.
You are seeing her less and less because she is isolating herself.
Every activity the two of you engage in now involves alcohol in one way or another.
She seems to be suffering with anxiety, depression or some other mental health issue.
You have noticed she is becoming more secretive and dishonest.
Her appearance is changing.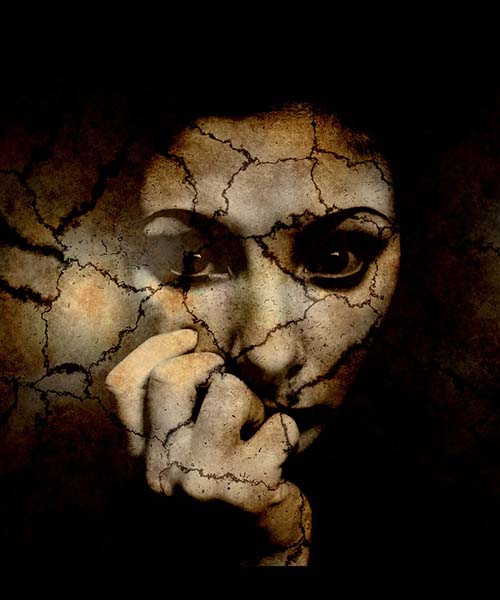 How do I Approach my Daughter About Her Drinking Habits?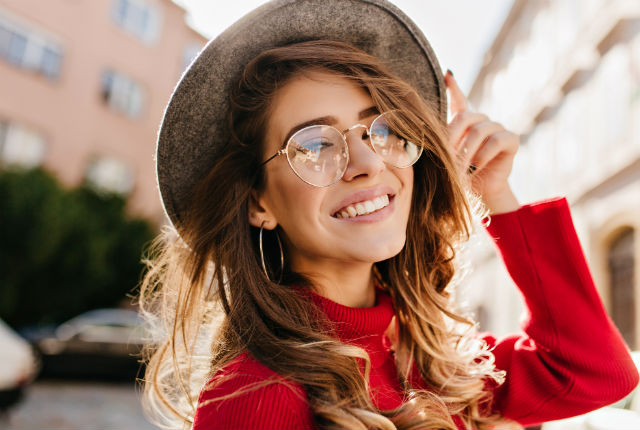 According to alcohol.org.nz – there are seven steps to the process of talking to someone when you're worried about their drinking – these are:
1. Communicate – Communicating is different to just talking to a person. Communication is about being clear and making yourself understood. It is also a two way street and involves listening as well. You need to be clear about the impact your daughter's drinking is having on you and others. Explain what behaviours you have found unacceptable and why without judgement. Outline the changes you would hope to see in your daughter in the future and set boundaries explaining what will happen if the behaviours don't change. Be consistent with your boundaries and don't keep changing the goal posts, even if it means you have to lose your daughter for a while.
2. Talk – This is the first element that sits beneath the communication umbrella. Find time to talk to your daughter about why you are worried about her.
3. Listen – This is the second element that enables good communication between people. Once you have spoken to your daughter, you need to listen to her responses, politely and without interrupting.
4. Look for solutions – There will be options available for your daughter, talk her through them and decide upon what may work best.
5. Decide what to do – Decide on what actions need to be taken and be realistic. Encourage her to start with things that are achievable, always baby steps.
6. Start to act – Practice what you agreed to do. Maintain your boundaries and support your daughter without enabling her.
7. Analyse the progress – Did you both do what you'd agreed to do, if so, have you discussed it and congratulated each other? If not, don't despair, this is a difficult path to navigate and there will undoubtedly be bumps in the road. Whatever happens, just don't give up.
Things to Avoid
Don't tell your daughter what to do in a way that seems like you are nagging or accusing. This will lead to arguments and if you start to argue, you will struggle to talk frankly with them in the future.
Appearing to judge your daughter or put her down.
Using threats or demands to try to get her to change.
Focusing on the past and mistakes she has made.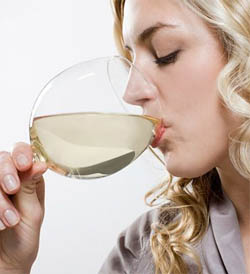 How Can I Help my Daughter into Treatment?
Treatment comes in different forms but typically in the UK, there are options for both private rehab clinics and outpatient NHS services.
The best way to help your daughter get into residential treatment for alcoholism is to help them research the options. If your daughter is willing to talk about alcohol rehab then that is a huge step in the right direction. Offer to speak to treatment facilities for your daughter, or go with them to look at rehabs that she feels will be best suited to them. Help her decide what is important in terms of treatment options and facilities.
Throughout the whole process, make sure your daughter knows that you support her and will be there upon completion of rehab. Reassure your daughter and arrange visits during her stay.
If your daughter decides to make use of NHS outpatient services, it's good to understand the limitations of these services and the higher risk of relapse. If your daughter is staying with you while she seeks treatment through the NHS outpatient services, it's important that you set clear boundaries and arrange a safe space for her during the first few weeks of her recovery.
Private Alcohol Treatment vs NHS Outpatient Services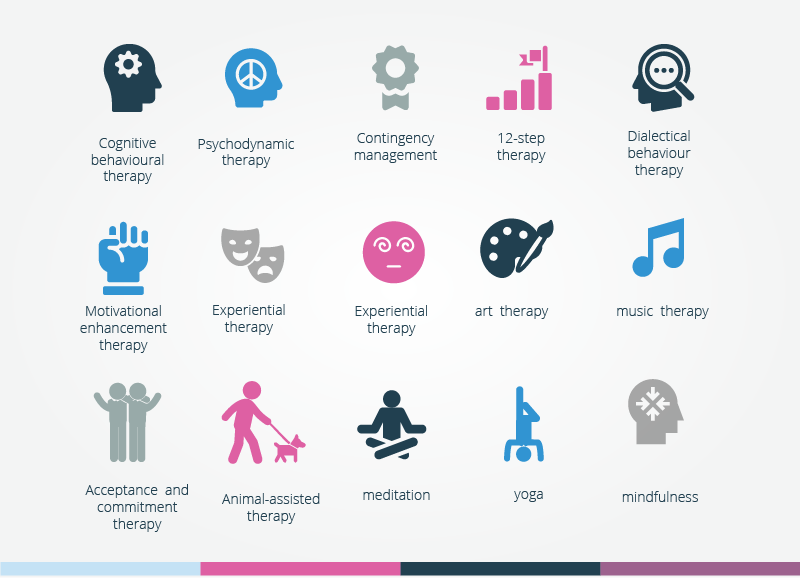 In the United Kingdom, you have the possibility of picking between private and public drug and alcohol treatment services. The NHS provides a limited amount of free drug and alcohol services for those who need it. There are however, numerous problems with the services provided by the NHS such as long waiting times, and limited availability or funding for residential treatment. For that reason, many people prefer to use private treatment facilities.
Below are the pros and cons of both private and NHS drug and alcohol treatment:
Admission process – you will always be able to find somewhere private that will be able to accept you within 24 hours however with the NHS there is likely to be a lengthy admissions process, and you are never guaranteed a place somewhere.
Continuity – in a private rehab you will likely be treated by the same staff throughout your whole treatment process, and all the treatment will be on one site. With the NHS treatments you will most likely need to travel to different clinics or centres for different treatments and will be treated by whichever member of staff is on duty there that day.
Therapeutic community – It is much easier to create bonds and friendships with other people in a private treatment centre, NHS treatment is unlikely to be in a residential rehab so the community is dispersed. Furthermore, private addiction treatment usually entails free aftercare and family support programmes aimed at repairing family relationships.
Cost – NHS treatment is free and accessible to everyone, but typically involves outpatient services with no 24/7 care.
Therapies – Private rehabs often have access to many more therapists and therapeutic modalities such as Cognitive Behavioural Therapy and Dialectical Behaviour Therapy, with continual access to these modes of treatment throughout the duration of rehab.
Frequently Asked Questions
My daughter refuses to seek treatment – What should I do?
If your daughter is refusing to seek treatment try not to panic. The first thing you can do is make sure that you are fully educated around addiction and what your daughter is going through. Make sure that you are still offering support to your daughter, don't withdraw it or try to force your daughter to seek treatment with threats or guilt trips as it won't work. As hard as it might be, try to positively encourage them to do the right thing. If you are really worried about your daughter, discuss the option of an intervention with other family members.
Can I force my daughter into treatment?
The simple truth is, no – you can't force your daughter into treatment, and even if you could, it wouldn't necessarily help. One of the key ingredients to a successful treatment programme is a desire to get sober. Without it, you may put your daughter through a process which is costly and time consuming but won't work. Unless your daughter can admit that she has a problem, and wants to do something about it, it is unlikely that any rehab will be able to help her long-term.
What is a binge drinker vs an alcoholic?
A binge drinker is someone who drinks excessively at specific times but is not dependent on alcohol. An alcoholic is a person whose body and mind are dependent.
How to convince an alcoholic to get help
You are probably already aware that you cannot force someone with alcoholism to get help if this person is not ready, but you can try to convince him or her that this help is required. Talk to the person and explain the harm that his or her actions are causing to their life and the lives of others. Remind him or her of the importance of getting help and, if necessary, issue an ultimatum. However, if you do this, it is important that you are prepared to follow through on it.
Sources
1. https://www.mayoclinic.org/diseases-conditions/alcohol-use-disorder/symptoms-causes/syc-20369243 (accessed 22/01/2020)