Content Overview
Living with an alcoholic parent can have profound consequences on your own mental health and could even increase the risk of you developing an addiction yourself at a later date. It can also lead to many emotional and behavioural problems that can severely impact your quality of life. As such, it is important to know how to help an alcoholic parent and how to get help for yourself. Accessing a treatment programme could help your alcoholic parent to regain control of his or her life while meaning that your quality of life improves. There is also plenty of support available within the local community for family members of those with alcoholism.
Alcohol Use and Abuse Among Parents
Living with an alcoholic parent is not easy. If that is your experience, you need to know you are not alone. Estimates suggest that as many as one in five UK children lives with a parent who drinks too much. All of you want to help your alcoholic parents, which is good. UKAT wants to come alongside and help you help them.
A study conducted between 2011 and 2014 showed that 15% of children experience regular disruption of their bedtime routines due to parental drinking. Some 18% admitted to being embarrassed about their parents' drinking habits.
Alcohol addiction and abuse among parents is very real. The ways in which you can help depends on your age and circumstances, so please reach out to UKAT rather than attempting to handle this by yourself. Our experts can work with you to assist your parents.
When Mum or Dad are an Alcoholic
A mum or dad suffering from alcoholism is not dealing with a behavioural problem. Alcoholism is classified as a chronic disease. As such, overcoming alcoholism is not easy, and it requires professional treatment – just as any other chronic disease does.
A key component to alcoholism is not being able to stop drinking. Your mum or dad, no matter how strong the desire to stop, needs help. In the meantime, we encourage you to not allow your parent's drinking habits to control your life.
The Pain of Growing up with an Alcoholic Parent
The staff at UKAT know full well what you are going through. We understand the pain that comes with living with an alcoholic parent. You feel guilty and scared. You feel as though you need to keep the family secrets. And, of course, you feel like no one understands what you are going through.
We do. That is one of the main reasons UKAT treatment centres have a family focus. We treat alcoholism as a family problem, working both with alcoholics and their children. Our desire is to treat the whole family.
Impact of an Alcoholic Parent on Families
The impact alcoholic parents have on families is very real. Children of alcoholic parents are more likely to be socially isolated. They are more likely to experience abuse or neglect at the hands of their parents.
Alcoholic parents disrupt family life by taking stability away; they cause financial hardships as well. Most importantly, alcoholism disrupts and breaks relationships between parents and children.
How to Help an Alcoholic Parent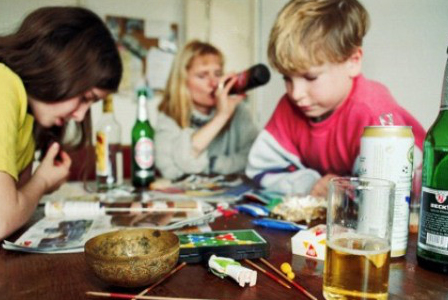 The two best things you can do to help an alcoholic parent is to educate yourself and to be at the ready with any information you learn. We recommend you research alcoholism online, ask other adults, look for information in the library, etc. As you learn more about alcoholism, look for information about treatment options.
You can call UKAT and speak with one of our counsellors to learn about our treatment centres. Getting in touch with the National Association for Children of Alcoholics (NACOA) is also helpful.
Talking to a Parent with a Drinking Problem
You can talk to your mum or dad as a way of expressing how you are feeling. Talk about how you are concerned about their health and well-being. Above all, choose the time to talk very wisely. Make sure you are in a safe place and that your parent is not currently drinking.
Learn about Alcohol Use Disorder
It is helpful to learn about alcohol use disorder before talking to your parents. Understanding what alcohol abuse really is will better equip you to interact with your parents in a more thoughtful way.
Seek Help from a Professional to Stage an Intervention
The intervention is a tool for encouraging a decision to seek treatment. If you are an adult child with an alcoholic parent, we recommend that you contact a professional and ask about staging an intervention. There are counsellors who specialise in this sort of thing.
Practice What You're Going to Say
Interventions can be emotionally charged. So it is helpful to practice what you're going to say before you actually say it. Even if you choose to speak directly with your parent instead of staging an intervention, practise before the time comes to speak.
Pick the Right Time and Place
If you are a minor child, picking the right time and place is important to your safety. Speak to your mum or dad in a place where others are nearby. Choose a time when it is least likely that your parent will be drinking.
If you are an adult child planning an intervention, time and place are equally important. The location should be a neutral one. Choose a time when you know the likelihood of your parent drinking is not as great.
Approach and Listen with Honesty and Compassion
Key to a productive discussion is honesty and compassion. Speak honestly and openly about how you are feeling. Listen to what your parent says with as much compassion as you can manage. Remember, your parent is dealing with a chronic illness.
Offer Your Support
After all is said and done, do your best to remain patient. Recovery from alcoholism is not an overnight process. At the very least, it will take a few weeks to complete detox and rehab. Many months of aftercare may follow.
Remain Patient
Key to a productive discussion is honesty and compassion. Speak honestly and openly about how you are feeling. Listen to what your parent says with as much compassion as you can manage. Remember, your parent is dealing with a chronic illness.
Find the Right Treatment Plan
Assuming your parent is open to treatment, contacting UKAT is an excellent first step. We are experts in alcohol treatment, offering residential programmes at facilities around the UK. We can help you find a treatment plan that is right for your parent and his or her situation.
Offer to Take Your Loved One to Sober Meetings
Another way you can help, if you are old enough, is to offer to take your parent to sober meetings. Helping in this way demonstrates your support and increases the likelihood that your parent will be faithful to those meetings.
There is no shortage of tools available to you as the child of an alcoholic. The previously mentioned NACOA is one of them. NACOA is a registered charity that exists to help children living with alcoholic parents.
Local alcohol support groups are another tool. Research the groups in your local area, then make contact and see about getting your parent involved. And, of course, do not forget to take care of yourself. If you are still in school, ask for help from the adults around you. If you are an adult, reach out to UKAT or a counsellor in your area.
Let Go of Guilt
More than anything else, do your best to let go of any guilt you are feeling. You did not cause your parent to abuse alcohol and there is nothing you can do to change it.
Ensure Your Safety and Create a Support System
As a minor child, your safety might be at stake. You can ensure your own well-being by staying at a distance. Speak to other adults or call the authorities if you ever feel you are in danger. If you have to leave the house and go to a neighbour, do it.
Creating a support system of friends and adults is another thing you can do. A support system gives you a place to turn when things at home get difficult and you are feeling vulnerable.
Organise and Communicate Your Feelings
You will find it helpful if you are able to organise and communicate your feelings. We have already addressed speaking to your alcoholic parent, but also consider confiding in your other parent as well if he or she doesn't have a drinking issue. Organising and communicating your feelings will help you better manage them.
Educate Yourself
Educate yourself about alcoholism so you can better understand what your mother or father is going through. The more you know about alcohol and its effects on the mind and body, the more you will understand how desperately your parent needs help.
Set Boundaries
Boundaries are very important when dealing with alcoholics. They clearly communicate what you will and will not allow. If you are an adult child, you should fully understand the concept of setting boundaries. If you are still a minor, you may want to ask other adults for help in setting boundaries.
Remember to Practice Your Own Self-Care
Adult and minor children alike need to pay attention to their own self-care. Because no one can force the alcoholic to stop drinking, children affected by alcoholic parents have to focus their energies on taking care of themselves. This means eating right, getting plenty of sleep, and reaching out to others who can provide support and counselling.
Remain Patient and Persistent
Patience and persistence are necessary as you go through the process of assisting your parent. Remember, alcoholism is a chronic condition that cannot be quickly cured. There is no magic pill to fix things; it is going to take time.
Things to Avoid While Caring for the Alcoholic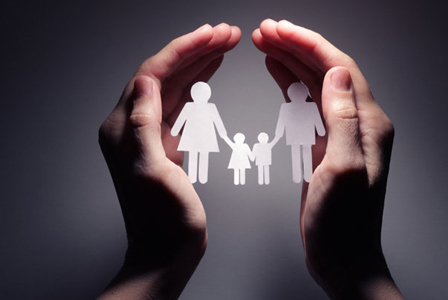 In your attempt to care for an alcoholic parent, be mindful that there are certain things to avoid. The last thing you want to do is make a bad situation worse. Here are some suggestions:
Do Not Blame Yourself
Avoid the temptation to blame yourself. You did not cause the alcoholism, and it is not your responsibility to fix it.
Pay Attention to Actions Rather Than Words
Do not take what your alcoholic parent says at face value. Instead, pay attention to actions. An alcoholic who truly wants to get better will demonstrate as much.
Love the Alcoholic from a Distance
You love your parent despite the alcohol abuse; this is normal and natural. But until treatment for alcoholism is sought, it's best for you to love mum or dad at a distance. Do not allow yourself to get close enough to be harmed.
Avoid the Soapbox
Finally, avoid the soapbox when speaking to your parent. In other words, do not be judgemental or accusatory. Speak with grace and compassion instead.
Frequently Asked Questions
Can I force my alcoholic parent to get help?
No, your parents must make the decision to do so.
How do I help my alcoholic parent?
Educate yourself and be ready to provide information to your parent should it be requested.
What is a high-functioning alcoholic?
A high-functioning alcoholic is one who still maintain a norm
When is it considered alcoholism?
An alcohol problem is considered alcoholism when a person can no longer control his or her drinking.
How do I know if my parent is an alcoholic?
Alcoholism exhibits certain signs or symptoms. Learn them and look for them.
How can family members help a person whose drinking is out of control?
Family members can express their feelings and concerns. They can also gather treatment information and have it ready.
If my parent is an alcoholic will I be one too?
Having an alcoholic does not mean you will become one too. Support is available to help you avoid alcohol abuse.
How does alcoholism affect families?
Alcoholism upsets family relationships, causes financial problems, disrupts learning among kids, and contributes to family violence.
What if a parent does not see a problem?
All you can do is continue to be supportive and talk to your parent when you can.
Why do I feel so bad?
Your bad feelings are a combination of feeling sorry for your parent and guilt, as though you have caused the problem. Such feelings are normal.
What can I do?
You can educate yourself, reach out to other adults in your life, and get in touch with NACOA and UKAT.
How do you approach a parent about an alcohol problem?
With knowledge and compassion. You talk about your own feelings and your concern for your parent.
What do you do if the parent refuses help?
You focus on your own well-being and continue to offer your support. There is nothing more you can do.